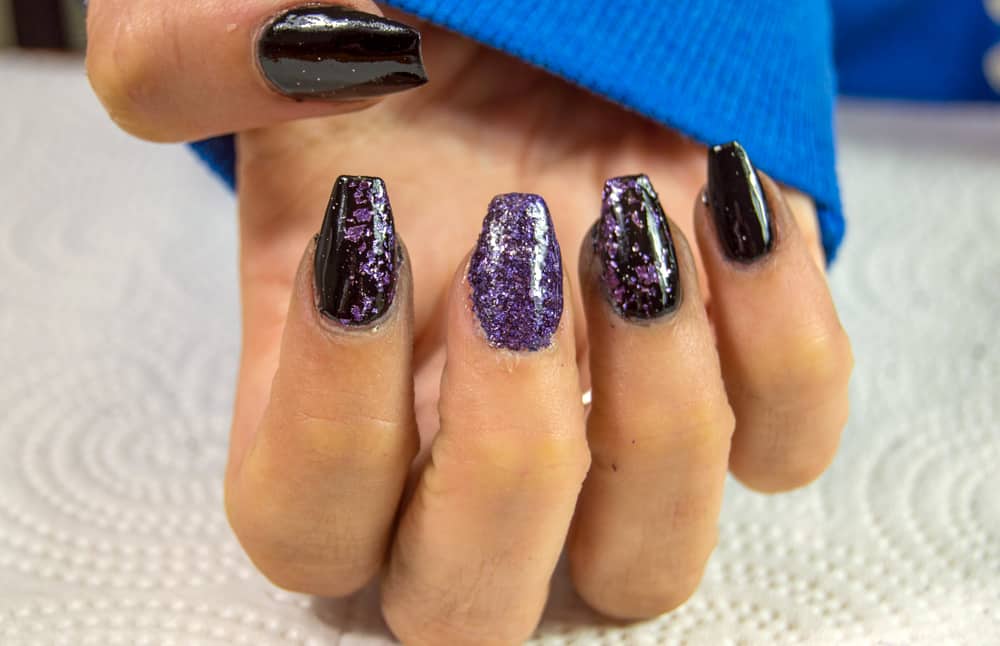 Dip nails have seen their popularity rise and fall over the generations.
Before dip nails became popular again at the end of the 2010s, dip powder nails were a fun way to get bold nails with even more striking colors and shine in the 1980s.
Now, parents are elated to get to show their trendy teenagers how they did dip powder nails back when they were in high school.
Dip nails are a long-lasting nail enhancement that can be more affordable and easier to do at home than other nail enhancements.
Can You Paint Over Dip Nails?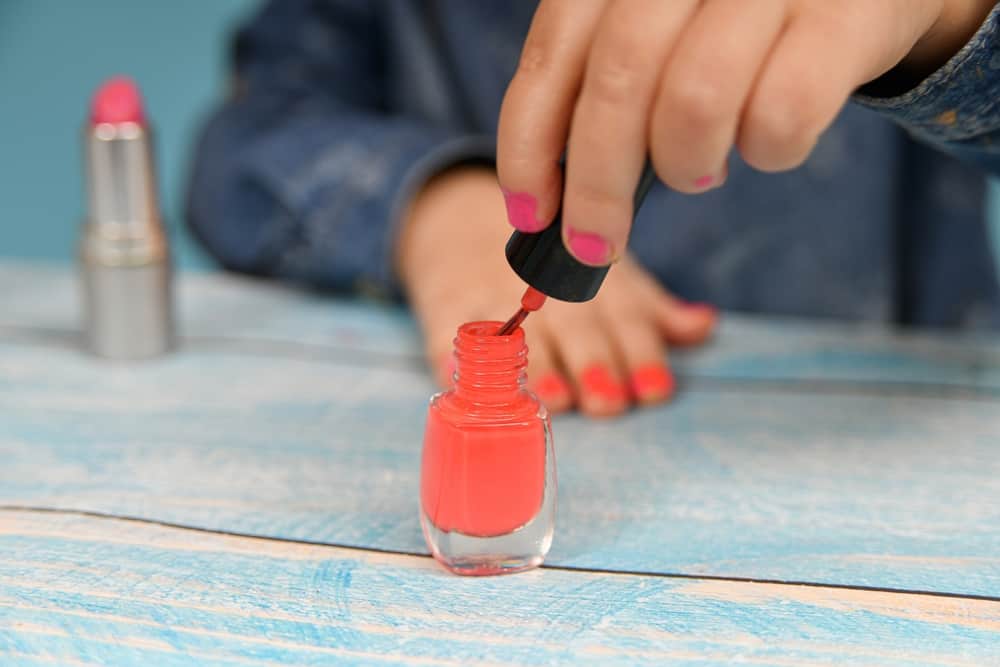 Yes, you will be able to paint over dip nails, but you'll need to make sure that the shade you are covering your dip nails with is darker than the color of the dip nails.
By using non-acetone nail polish remover, you will be able to remove the nail polish without removing the dip nail manicure underneath.
Dip nails are one of the longest-lasting nail enhancements that you can get, so some people may get bored of the color they're wearing or may want to change it up to match an outfit or special occasion.
When you get bored of your dip nail color, you can use traditional nail polish to switch it up.
While dip nails may not be the best option for those who like to change the look of their nails frequently, they are an excellent choice for those who may have sensitivity to the nail curing process that comes with gel or acrylic nails.
If you get tired of your dip nails before they're ready to come off on their own, you will want to have them removed by a professional.
It takes a lot of filing and buffing to remove your dip nails, which can easily result in someone accidentally removing some of their natural nails.
Nail enthusiasts who have plenty of experience removing other types of artificial nails at home may be able to remove their own dip nails if they are precise and cautious enough.
As long as you have the nail experience, the process isn't too difficult.
When wearing dip nails, you should keep in mind the nail health concerns that arise from using dip powder nails.
The wrong application style and the damage from the acrylics in the dip powder are important factors to consider when getting dip powder nails.
The Best Type Of Nail Polish For The Job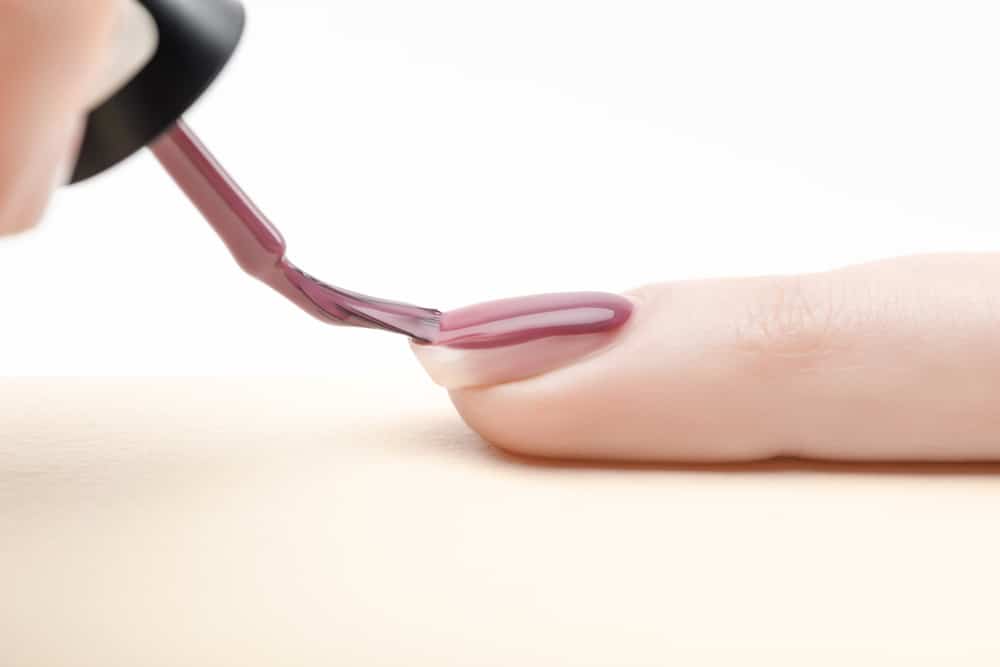 When looking for nail polish to cover your dip powder nails, remember that not all nail polishes are created equal, and not every color of dip nails has the same colors that work to disguise the dip nails underneath.
Setting the color of the nails aside, the best nail polishes for a cover job are gel polishes and traditional nail polishes.
You will want to avoid opaque shades if you are trying to do a complete cover-up.
They won't be thick enough to dilute the dip powder color.
Thicker polishes like matte shades are the best option for completely covering a color.
When choosing your new nail shade, you will want to consider the color of your dip nails.
Natural-looking, pastel, white, and other light colors of dip nails are the easiest colors to paint over without the color underneath showing through.
The darker or more saturated the color of your dip nails is, the harder it is going to be to cover them up completely.
You'll most likely have to choose an even darker color for the cover-up, looking at colors like deep grays or dark plums.
People with dark shades of dip nails can also change the look of their nails by adding glitter-filled polishes or even using nail decals, which are much easier to apply to dip nails than repainting the entire nail.
Those who are determined to completely repaint the nail will want to ensure that they have the proper tools and materials necessary for the job.
As to be expected, working with traditional nail polish is much easier than working with gel nail polish.
However, the sleek shine that gel polishes have is undeniably worth the extra hassle.
As long as you have the supplies, the combination of gel and dip nails is stunning.
How To Paint Dip Nails With Traditional Nail Polish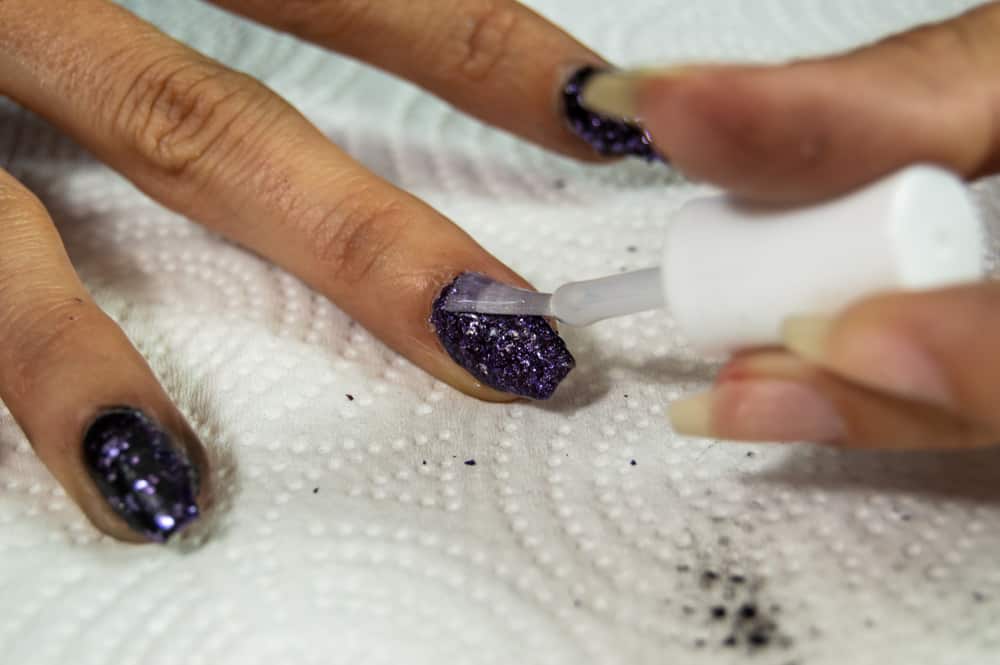 Before you begin the process of painting over your dip nails with traditional nail polish, you want to gather your supplies.
You are going to need a non-acetone nail polish remover, a sturdy nail file, a top coat, and a shade of nail polish that is at least two or three shades darker than the color underneath your nail.
First, you are going to need to clean your fingers as well as possible with the non-acetone nail polish remover.
This will not remove your dip powder nails, but it will kill off any bacteria that are hiding under or near your finger.
Using your nail file, you are going to want to shape and file your nails to create a more adhesive surface.
The dip powder nail will act as a bottom coat, so you will not need to apply any base coat during this process.
Usually, it's better to do thin layers of nail polish, but covering up a dip powder nail is going to take at least three coats.
Make sure that you let each coat dry completely before applying another coat of paint for it to have a firmer bond with the nail.
After letting each layer of nail polish dry for a minimum of ten minutes per layer, your nails are ready for a top coat.
The top coat is necessary because it keeps the nail polish from slipping around or peeling off completely.
When choosing a top coat for your nails, you will want to ensure that the top coat is of a higher quality.
A cheap top coat won't be strong enough to hold the nail polish in place or hold the nail polish and the dip polish together.
With traditional nail polish, mistakes can be removed by using additional nail polish remover.
How To Paint Dip Nails With Gel Nail Polish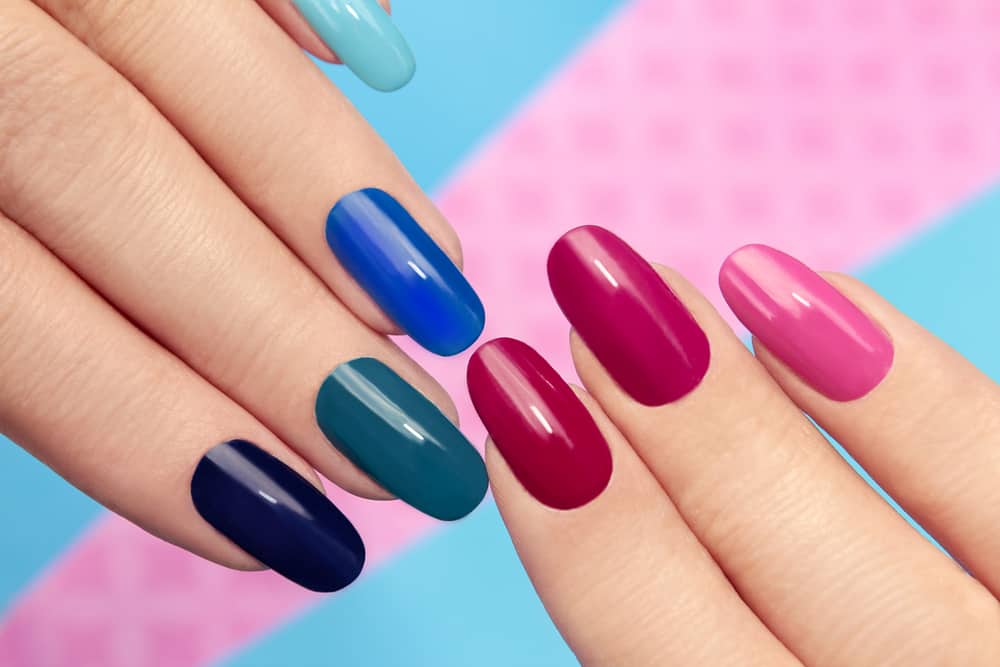 Painting over dip nails with gel nail polish is much more difficult to do than repainting with traditional nail polish.
It is also much more difficult to correct mistakes made with gel nail polish, which is why it's better to take preventative measures against staining the skin around your nails.
The biggest advantage to covering your dip powder nails with a gel nail polish is that it opens up the possibility for more colors.
While you may not be able to paint white over a black base, you can have a lot more fun with the colors you choose.
The key to choosing the right cover-up color is choosing a color that is of a similar saturation or slightly darker shade.
This means that you could cover a ruby red with a sapphire blue if you wanted to, or you could cover hot pink with a more neutral or natural tone.
The supplies you are going to need to include non-acetone nail polish remover, a nail file, a 36-watt ultraviolet curing lamp, Vaseline, top coat, any color of gel nail polish you like as long as it is thick enough, and a nail trimmer if it is needed.
The nail preparation will remain the same, requiring that you wash your hand with the non-acetone nail polish remover and file the nail to create a more adhesive surface on the nails.
Before applying any paint, thinly cover with Vaseline any skin around the nail you plan to paint to prevent staining to your skin with the gel paint.
You'll only need two coats of your chosen gel nail polish, curing them for two minutes per coat of paint.
To finish your painting process, you will apply a thick layer of top coat to hold the gel nail polish onto your dip nails.
How To Remove Dip Nails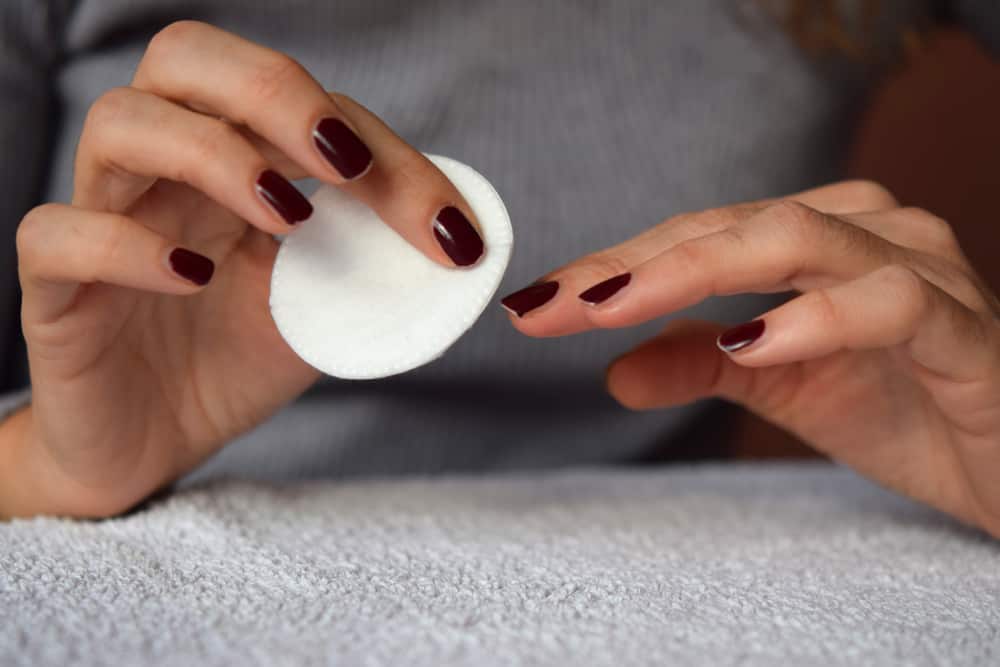 Dip nails can last anywhere from two to four weeks at a time.
While that's excellent for your wallet, all that time under a fake coat of nails can lead to some serious nail damage.
When your nails are in a weakened state, it is best to remove all nail enhancements, like dip powder nails or acrylics, from your nail plate.
In order to remove your dip nails, you are going to need a small bowl, acetone, cotton pads or balls, some foil, and a nail file.
You can also use a nail buffer if you'd like to speed up part of the process, but it shouldn't be used for a smaller amount of work.
Before you'll be able to penetrate the nail with the acetone, you'll need to buff out or file off the top coat.
The top coat is what gives dip powder nails their shine, so you'll know you've gotten the top coat off when your nail no longer has any shine to it.
To evenly soak your nails in acetone, you can either use the bowl method or the foil method.
Both work about as effectively, with the bowl method being a bit faster.
For the foil method, you will need to soak cotton pads or balls in acetone.
Begin to wrap foil around your finger and place the soaked cotton ball on top of your nail.
Wrap the foil as tightly as possible and wait for 10 to 15 minutes.
The bowl method requires a bowl of acetone and a steaming hot towel to put over the bowl and your fingers.
After the wait is over for whichever method you choose, you can begin to rub to remove the remaining bits of the dip powder polish.
Hazards Of Dip Nails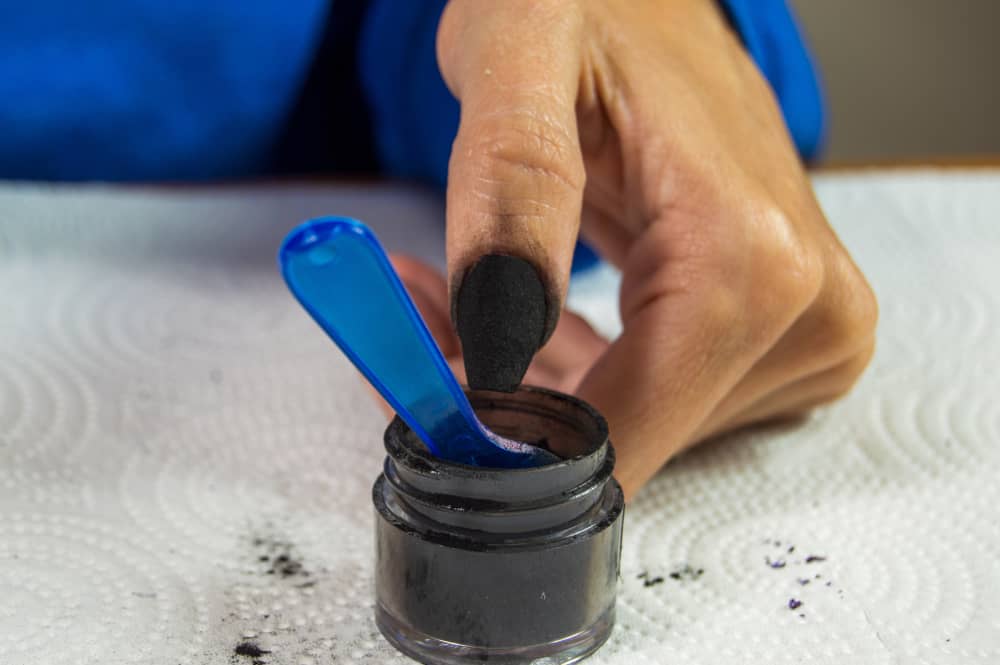 Dip nails are amazing for people who don't want to hassle with their nails just to have ones that look clean and presentable.
However, it's the cleanliness of dip powder nails that you have to worry about, even when you're doing them yourself at home.
If you spend much time on social media looking at nail art, you've probably come across one of the satisfying videos of someone dipping their nail into the powder and applying coat after coat.
This is the least hygienic way of applying dip powder nails.
That's why when you go to a nail salon, they will pour a small amount of the dip powder into a separate bowl and use a well-cleaned brush to apply the powder onto the nail.
This method may not be the most satisfying to watch, but it is the safest way to do dip powder nails.
Even with safer methods of application, some nail technicians refuse to do dip powder nails out of the concern that they could make one of their clients extremely ill.
All it takes is one brush to not be washed as well as someone thought it was to spread illness and even diseases through dip powder nails.
Some of the potential illnesses you can contract from dip powder nails are herpes whitlow, fungal infections, or nearly any other virus that is lying on top of people's fingers.
If you notice your finger becoming covered in blisters after getting dip powder nails done, you may have contracted herpes whitlow, which can be spread through the blisters that form.
Some nail technicians are more concerned about what is already inside of cheaper dip powder.
One such substance is methyl methacrylate, which isn't legal in some states due to the damage that it can cause.
Dip Nails Compared To Other Artificial Nails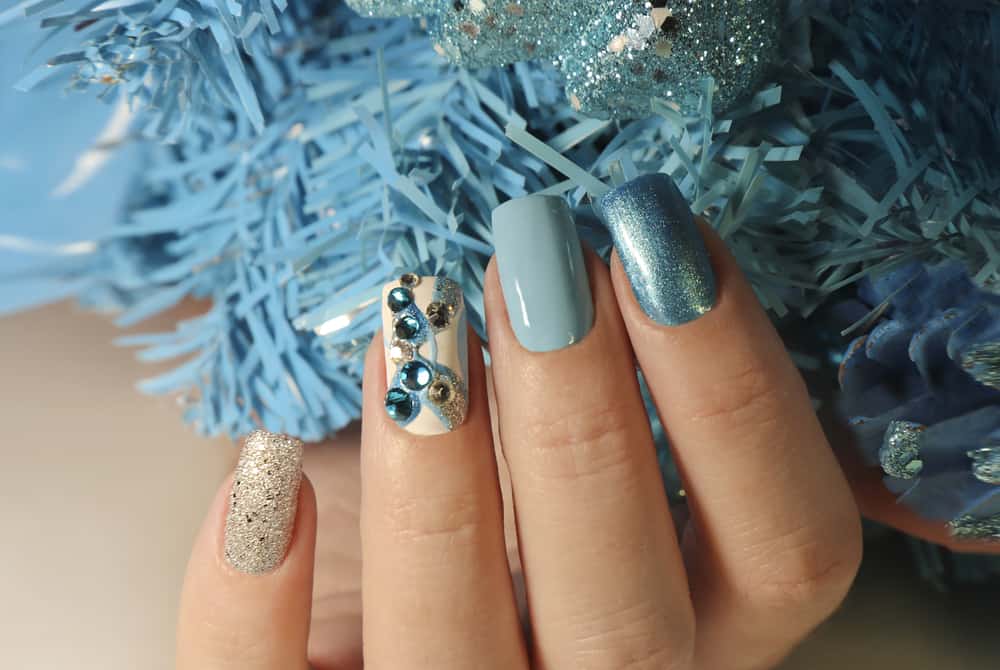 Dip powder nails are seen as the easiest option for those who are looking for something in between an acrylic nail and a gel nail, but they're also cheaper than having polygel nails applied at a salon.
Dip powder nails are also easier to apply than any other type of artificial nail.
Unlike gel, acrylic, or polygel, dip powder nails don't require you to cure your nails.
This means you're not spending any time under an ultraviolet light and increasing your risk of having premature aging or skin cancer on your hands.
Similar to acrylics, dip powder nails are strong and durable.
They're also much more flexible than acrylic nails, just like gel nails.
Those who get headaches from the fumes that come with other nail polishes may want to try dip powder nails because they're completely odorless.
While dip powder nails have their own risks that come with wearing them, they are still one of the safest ways to have artificial nails.
If you are looking to minimize the amount of damage done to your natural nail while wearing dip nails, you will want to take frequent breaks from wearing them and eat a keratin-rich diet or add keratin supplements to your daily routine.
Dip powder nails take less time to have applied at salons than acrylics but about the same amount of time as gel nails.
However, you won't be in as frequently to have them done as you would with other artificial nails.
Dip Nails Are Never Falling Out Of Style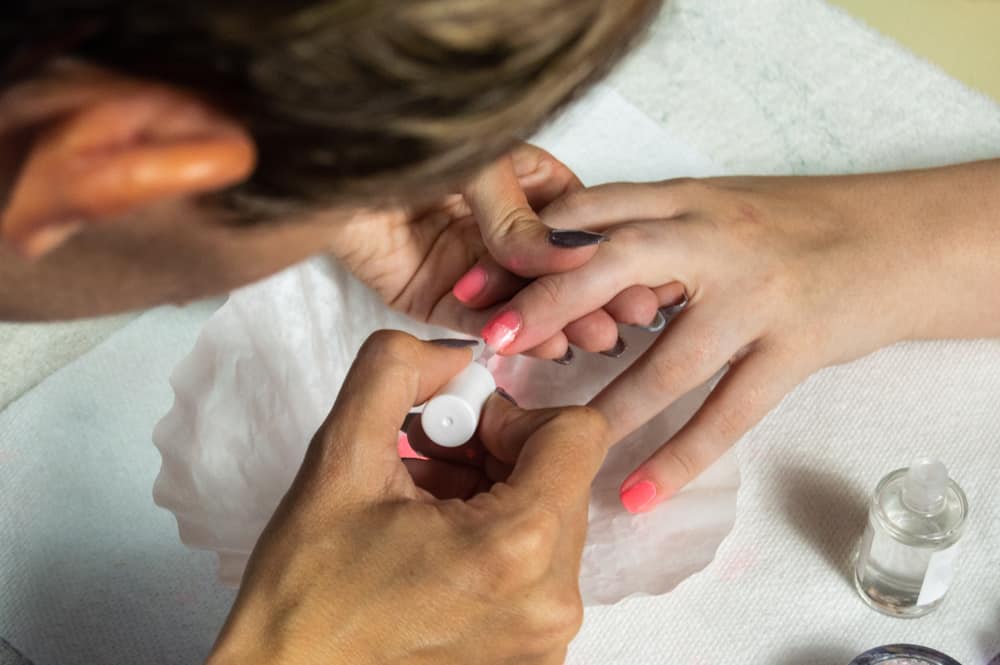 Dip powder nails may have their flaws, but finding the right nail technician or salon is all you need to feel safer when getting your dip powder nails done.
Before you ever make an appointment with a nail salon, make sure that they have the right sanitation licenses and read reviews from previous customers to get an idea of what you should expect.
If you are able to do your own dip powder nails or you have a trusted nail technician to do them for you, dip powder nails can be an excellent option for people who don't want to worry about their nail polish chipping, cracking, or peeling.
The best part of dip powder nails is doing them at home with your friends or loved ones.
There's nothing better than creating memories and beautiful nail art at the same time.