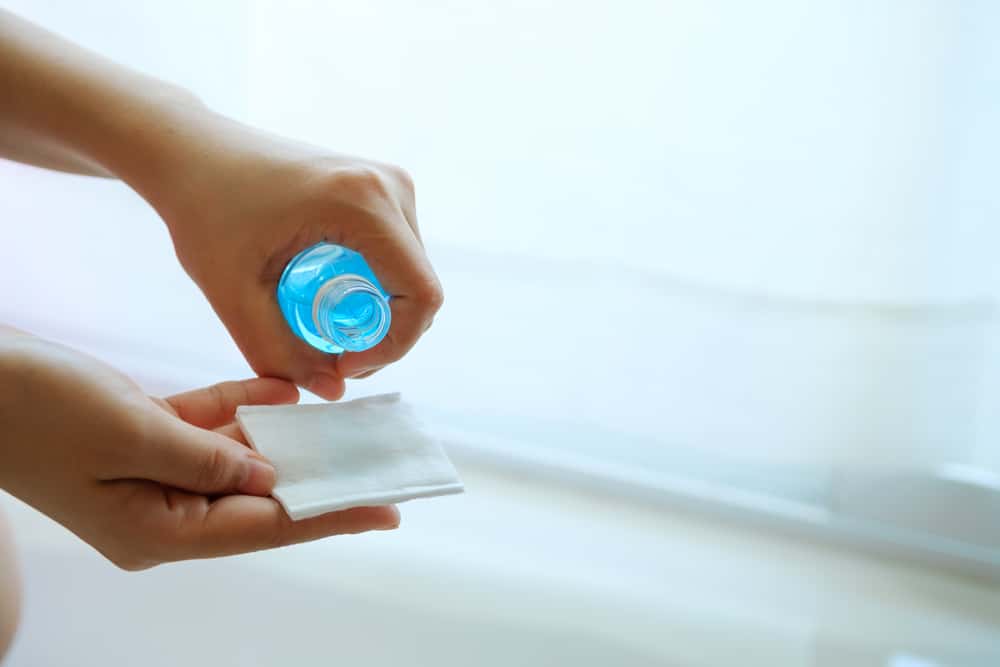 Manicures are one of the most relaxing acts of self-love you can give yourself.
The experience is so tranquil, and the results are beautiful.
Even home manicures can help lift you or a best friend's spirit.
The only downside to home manicures is that you don't have all the fancy supplies that salons keep stocked.
When you don't have a nail dehydrator, you have to find a replacement.
Can You Use Alcohol As A Nail Dehydrator?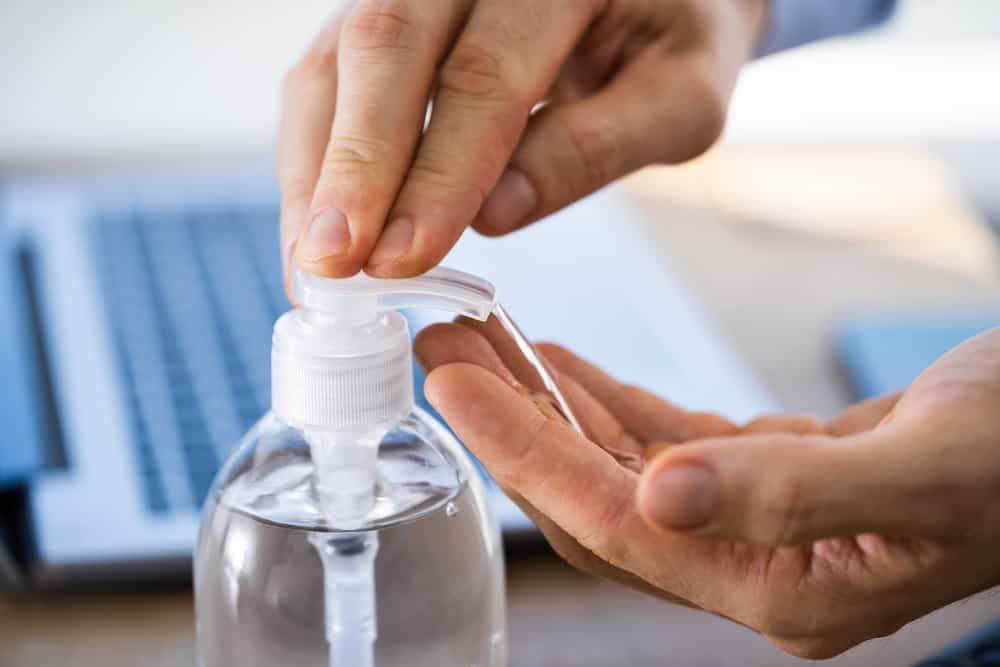 Yes, you can use alcohol as a nail dehydrator.
A major step in achieving the most professional feeling manicure at home is proper preparation.
Almost all nail dehydrators have isopropyl alcohol in them, which is rubbing alcohol.
Isopropyl alcohol is used in nail dehydrators because of how well it strips the nail of oils created by your body which can make it harder for your artificial nails to adhere to your natural nails.
Using rubbing alcohol is also an excellent way to help prevent fungal infections.
Those who wear acrylic nails frequently are at a higher risk of developing a fungal infection.
The space between your natural nail and your artificial nail is the perfect habitat for fungus.
Fungus grows best in dark, moist environments.
By dehydrating your nails, you make the space between your nails vastly less hospitable to fungus.
Rubbing alcohol is just as good at killing bacteria as it is at killing fungus.
The isopropyl alcohol is good for killing the bacteria that are hiding on your nails and your nail care tools, such as your nail clipper, nail file, and polish brush.
Keeping your nails and your supplies clean is the best way to prevent bacterial infections from forming on your nails.
Homemade Nail Dehydrators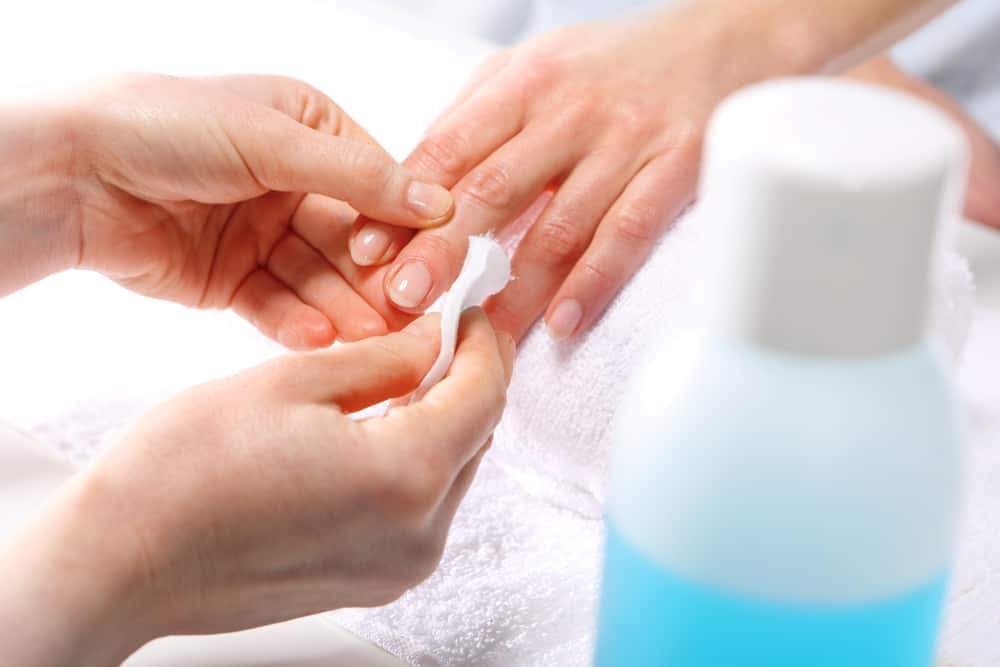 Your typical nail dehydrator has two key ingredients in it, which are acetone and isopropyl alcohol.
First, you will need to find an old, used nail polish brush.
The brush needs to be clean and not something you plan to use for any nail polishes.
A basic nail polish brush can be cleaned with acetone.
Brushes used for gel paints will need rubbing alcohol.
Acrylic polish brushes will need some monomer in order to be cleaned properly.
Once your brush is ready, use it to coat your nail gently and evenly with the rubbing alcohol.
For the best results, you will want to use the purest rubbing alcohol you can find.
By using a pure alcohol, you are more effectively combating potential fungal and bacterial infections than most nail dehydrating solutions.
Before moving on to the next step, you will need to be certain that all the rubbing alcohol has evaporated.
Now you're ready for the acetone.
Using the same brush, spread a coat of acetone across the same finger.
You will need to wait for the acetone to evaporate before you do anything else to your nails.
Once your wait is over, your nails are ready for whatever product you wish to put on them.
If you're feeling in the mood for some nail art alchemy, you can always bottle yourself some homemade nail dehydrator.
You will need to make sure that you put the acetone in a bottle that can be sealed tightly and that the acetone won't eat away at.
Acetone will eat away at plastic containers.
The perfect container for your homemade nail dehydrator is an old, glass nail polish bottle that has been cleaned out thoroughly.
For your mixture, you will want to use a 1:1 ratio of acetone to isopropyl alcohol.
Advantages Of Professional Nail Dehydrators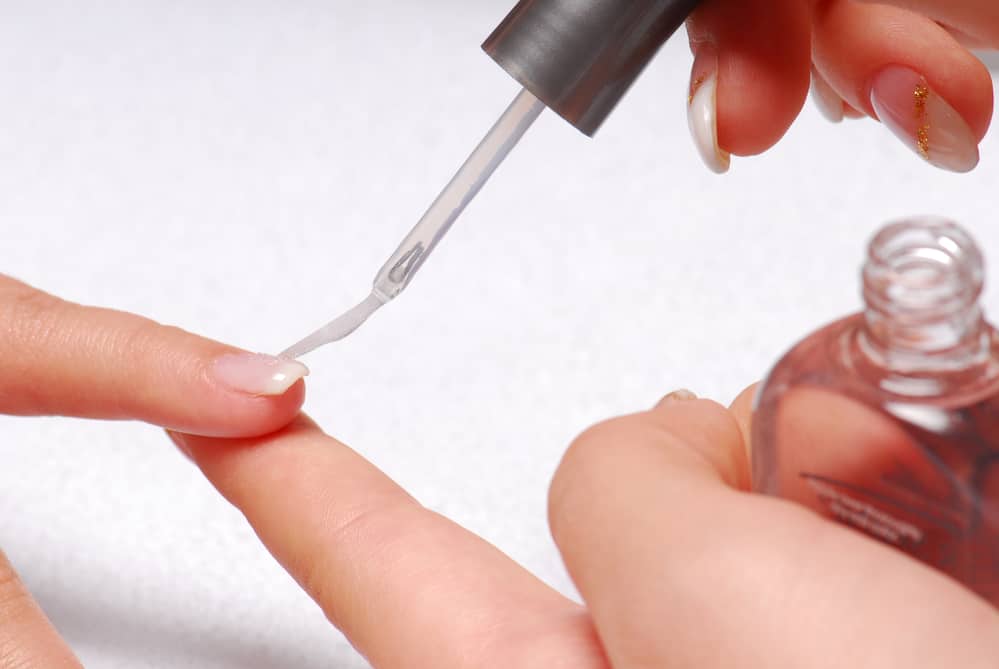 The reason that salons use nail dehydrating solutions is not just their ability to remove the natural oils of your nail and help you avoid infections.
Nail dehydrators also change the pH levels of your nail or the potential of hydrogen.
With the chemistry of your nail plate altered, the pH levels of your nail bed are even more adhesive than before.
The more adhesive your natural nail is, the stronger the bond between the natural and artificial nail or polish will be.
Even if you aren't using any artificial nails, you will still need to use a nail dehydrator.
They keep your nail polish from chipping.
It also helps fill in any ridges in your nails to allow for a smoother base for the nail primer and then nail polish to adhere to.
When you use a combination of a nail dehydrator and a nail primer for your nail polish, you can make your polish last for weeks rather than days!
Are Nail Dehydrators Bad For You?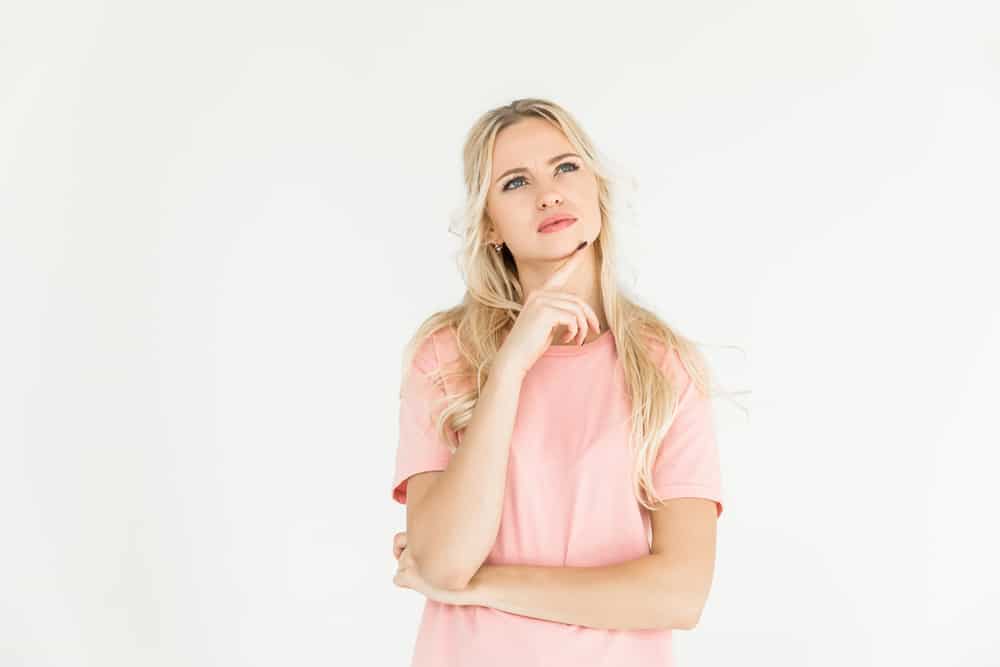 We all know that using anything in excess is bad for you and nail dehydrators are no different.
Every part of your body needs some amount of water or hydration.
Your nails are no different.
Nails that are constantly being stripped of their natural oils and moisture will grow weaker over time, leaving you with brittle nails.
If your nail needs to be dehydrated in order to avoid infections and your nails need hydration in order to stay healthy, what do you do?
You give your nails a break from nail polishes and artificial nails.
You can shorten the length of time that your nail needs to repair itself by using a nail hardener and a nail hydrator.
Those who have nails that break easily will want to find a nail hardener.
However, overuse of the product can lead to nails that are so hard that they, too, are brittle.
If you are only using a hardener while letting your nails heal between paint jobs, then you won't have to worry about them becoming too hardened.
You will want to use a nail hydrator if you peel nails frequently.
Sadly, a nail hydrator doesn't last as long as a nail hardener, so you will have to use it more frequently.
Best Nail Dehydrators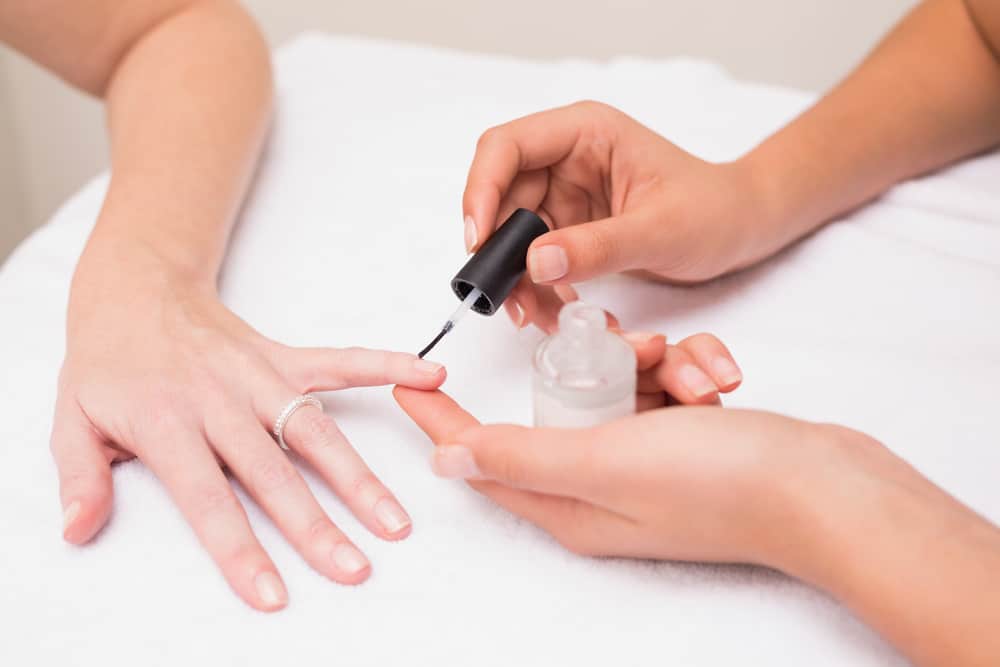 Since the pandemic, more people have learned how much fun it can be to do home manicures.
There's no need for setting up an appointment, getting ready, or even driving.
All you need to do is get all of the materials necessary and set up your own mini salon at home.
You can even serve yourself a drink.
Now that's some quality service!
You'll only want the best for your home salon, so you'll need one of the best nail dehydrators on the market.
There are plenty of options to choose from!
Gelish is a nail product company that sells strong, reliable products.
Their Harmony Gelish Prep Pack comes with their dehydrator and acid-free primer that sticks to your nail with its strong pH bond.
Acid-free primers are much gentler on your nail, which means that you don't have to take a break from wearing polish or artificial nails as often.
The amount of damage from the primer will be greatly reduced when you make the switch to acid-free.
One of the most commonly recommended nail dehydrators is Mia's Secret Nail Prep.
This stuff lasts an eternity and is vastly more affordable than most other high-quality dehydrators.
This dehydrator is the best option for the novice home manicurist.
The applicator doesn't allow the product to clump up while also allowing for a smooth and even spread.
Most users find it helps their artificial nails and polishes last anywhere from three to four weeks.
Those looking for a brand that they can find at their local grocery store should keep their eyes peeled for Reazeal's Nail Dehydrator & Primer.
This miracle product isn't just easy to find, but it is also easy to use.
It works especially well for dip powder, gel, and polygel nails.
Fans of the product say it stopped their nails from lifting.
The Importance Of Moisturizing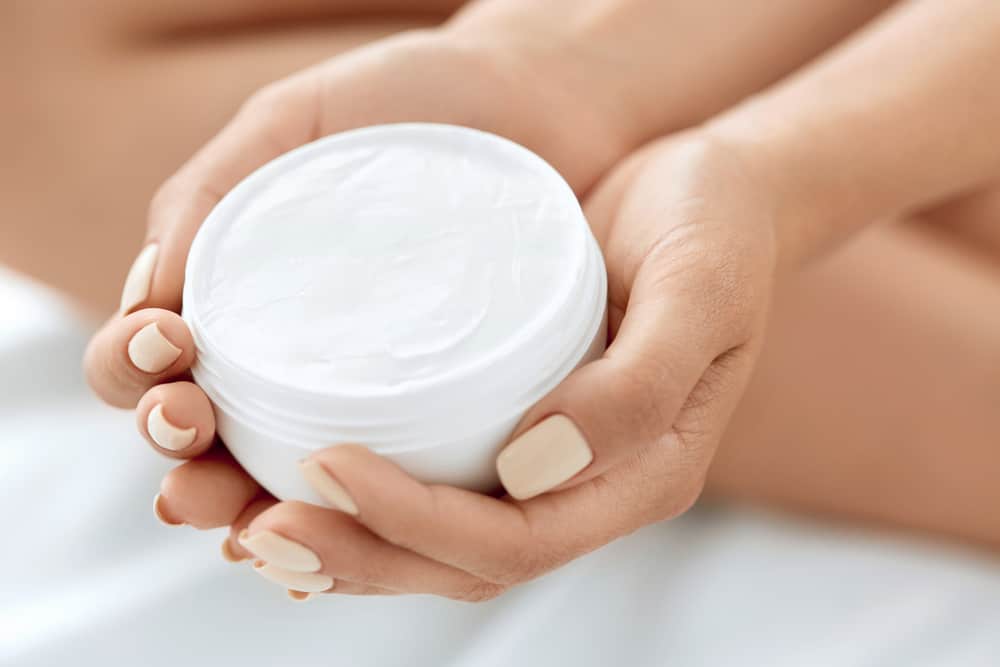 Whether you're using a nail dehydrating solution or a homemade nail dehydrator, you will need to moisturize your hands.
There are very few products you will ever use on your body that will dry out your skin worse than rubbing alcohol.
If your hands and fingers aren't healthy, your nails aren't going to be either.
Moisturizing your hands, fingers, and nails helps give them the nutrients that they need to stimulate growth.
When trying to decide on what kind of lotion to buy, there are a few key ingredients that you'll want to watch out for.
Lotions with retinol will help keep the skin moist.
The peptides and vitamin B found in some lotions can help relax your muscles, which is especially good for those who do a lot of work with their hands.
Constantly tense muscles that are overused can lead to arthritis and long-term muscular injuries.
Vitamin B and peptides are also known for boosting collagen, which helps keep your skin smooth and looking young.
If your hands have age spots, wrinkles, or aren't as elastic as they once were, then you should look for lotions that contain high amounts of vitamin C and glycolic acid.
Lotions that are made to help exfoliate your skin will contain alpha-hydroxy and beta-hydroxy.
To moisturize your fingernails, you should apply vitamin E or petroleum jelly to your cuticles before you go to bed.
Men will typically have thicker skin and oiler hands, which are more prone to cracking and callousing.
Most lotions that are labeled "for men" have more of those key ingredients packed into them in order to compensate.
However, the key to any lotion working well for anyone is consistency.
The more often you're applying these vitamins to your skin, the more your skin will soak in.
Do-It-Yourself Manicure Preparation
If you've never treated yourself to a home manicure, you need to plan out a time for one as soon as possible.
Not only are they less of a hassle, but they also make great party ideas.
Did your best friend just get a promotion at work?
Celebrate your bestie's success with a trip to your living room or kitchen salon!
Home manicures are also great for those who may have mobility problems or medical problems that prevent them from being out in public.
Before you start your manicure, you're going to need a few things.
You will need a nail polish remover, nail dehydrator, nail file, buffing block, a cuticle pusher, moisturizers for both your hands and nails, a base coat, and a clear topcoat.
Once you have these supplies, you will be ready to go.
Don't forget one of the most important steps in preparation: washing your hands and nails.
By washing your nails, you are lowering the risk of infections by lowering the number of bacteria on your hands.
Dry your hands thoroughly because wet nails do not hold polish well and are at higher risk for fungal infections.
You will also need to make sure that you wash all of your supplies well.
You will especially want to wash your nail file and cuticle pusher.
If you are choosing to use a nail clipper, you will want to wash those as well.
You can use rubbing alcohol with 80% purity or higher to clean your utensils.
It's Manicure Time!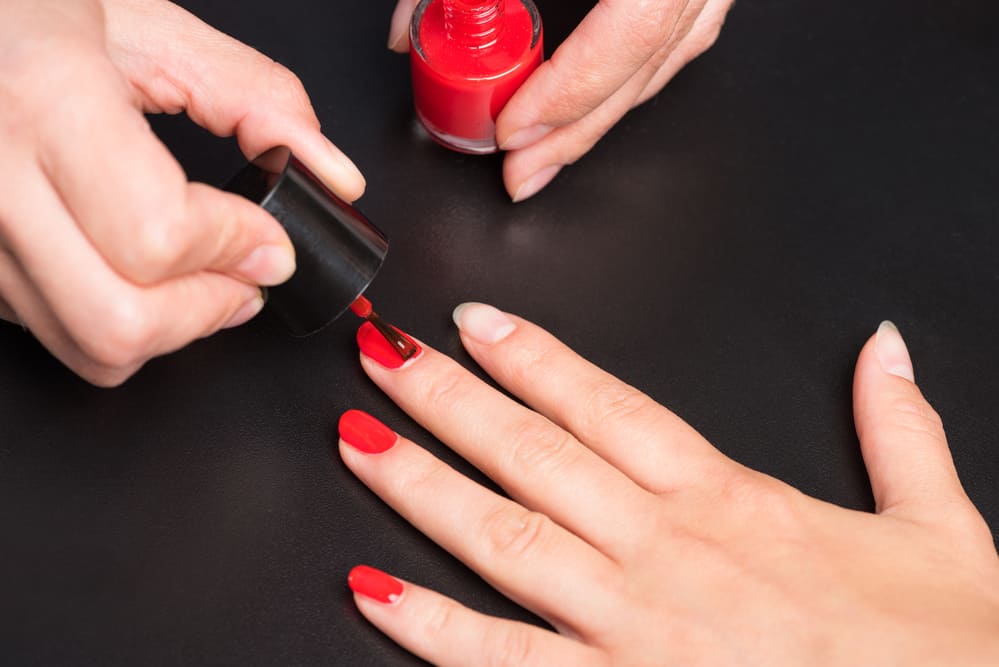 Start your home manicure by removing any previous product that is on your nail.
You will want to use a nail polish remover to start.
If you are using acrylic and gel nails, you will want to file them down and then soak your nails in acetone to remove the rest.
After all previous products have been removed, you can then begin to shape your nail.
Shaping your nails is a crucial part of giving your nails that salon look.
The most common shapes are rounded, oval, squoval, square, stiletto, ballerina, and coffin.
The rounded nail is the sturdiest nail shape, although it is also the shortest.
Stiletto is the most likely to break but it is definitely the most striking.
To help your nails heal and moisturize, soak them in warm water with a gentle face cleanser or even shampoo with a lot of vitamin B or E.
Soaking is so often people's favorite part of a manicure because of how relaxing it is.
Just don't soak for too long!
After your soak is the perfect time to remove extra cuticles.
By soaking in vitamin E and B, you are making your cuticles more malleable.
Give your skin some extra moisture by applying lotion or some cuticle oil.
After moisturizing, dry your hands thoroughly to help the nail product adhere to the nail as firmly as possible.
You can apply your base coat after all moisture or oils have been dried off.
Once your base coat is dry, you can apply your nail polish.
Finish off your polish with a single coat of topcoat.
Moisturize your skin after the topcoat is completely dried and appreciate the beautiful manicure that you've just given yourself!
Your Nails Are Important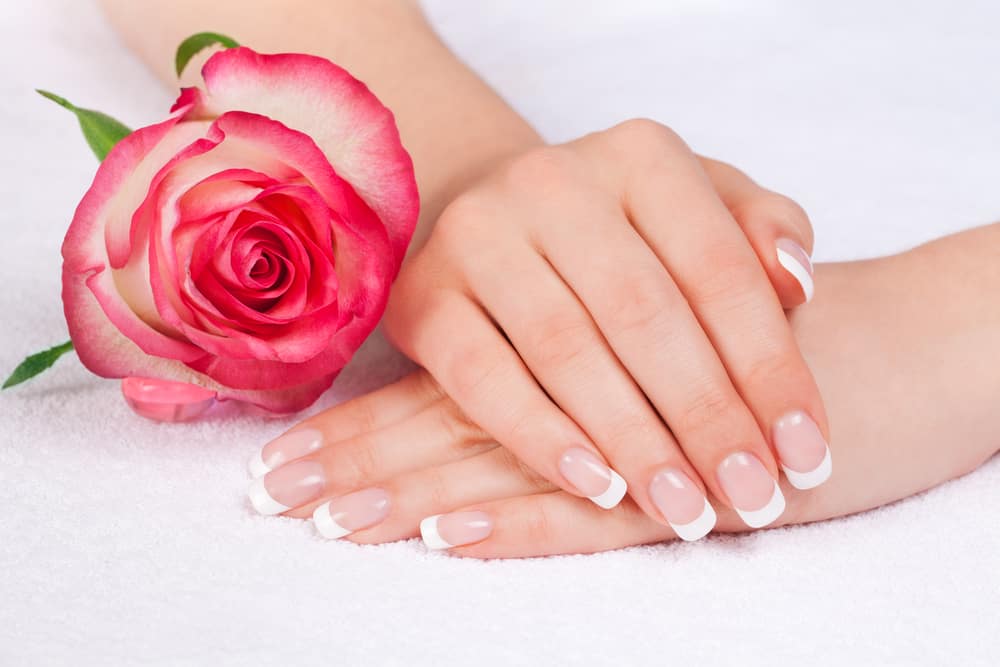 Taking proper care of your nails is important to your overall health.
Improper nail care can lead to infections and permanent nail damage.
Nail dehydrators help protect your nail from fungal infections while also making it easier for nail products to adhere to your natural nail.
You can even replace your nail dehydrating product with rubber alcohol to dry out the natural oils of your nail.
Nail dehydrators are one of the best products to help give your home manicures the professional touch you're looking for.