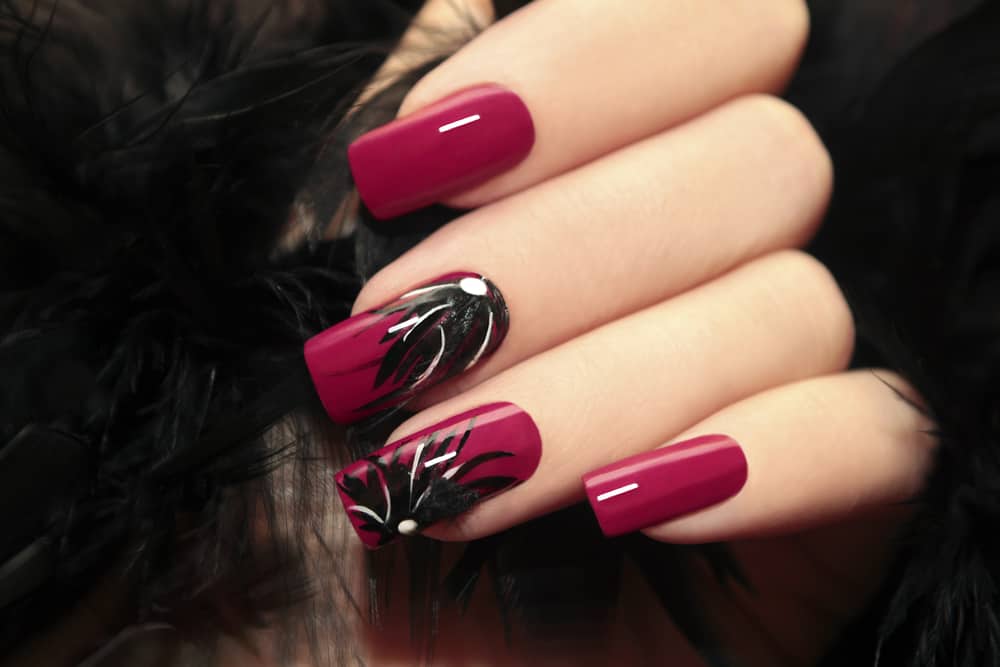 Itchy fingers from a gel manicure are more common with at-home kits.
It's fairly common, but not so much in nail salons.
There are several reasons you may have itchy fingers after a gel manicure.
Some of those reasons might have nothing to do with the gel, but the gel could be a trigger.
Why Do I Have Itchy Fingers After A Gel Manicure?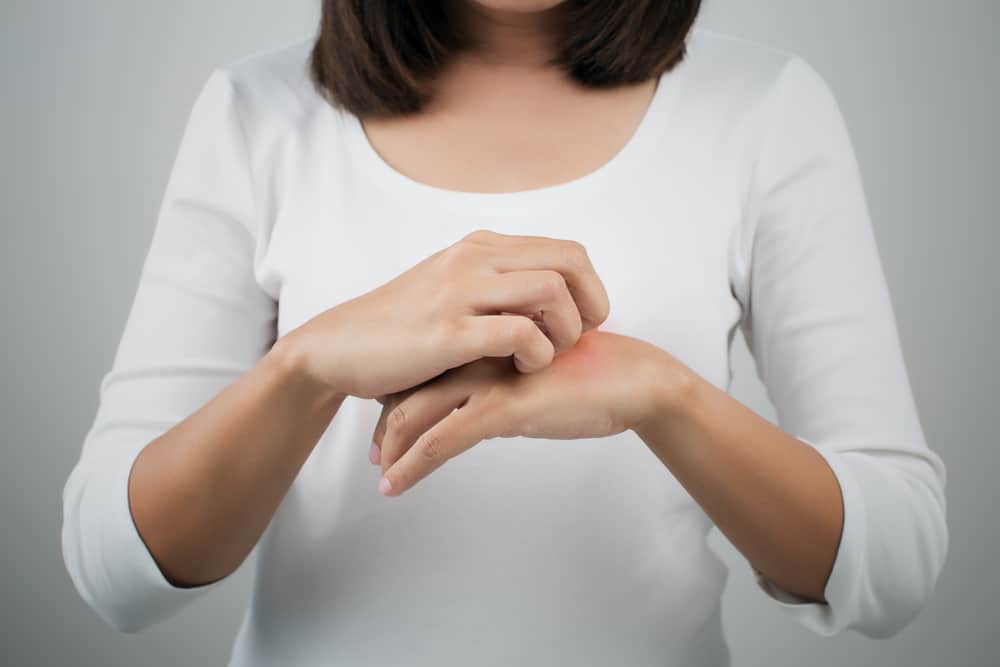 Itchy fingers are most commonly caused by methacrylate, which is a primary chemical in gel nails.
However, there are many reasons something like a gel manicure or any chemical can cause itchy fingers.
Let's address the gel in particular when it comes to itchy fingers after getting gel nails.
The chemical methacrylate will cause contact dermatitis and or a severe allergic reaction for a small percentage of people who get gel nails.
What happens is the gel has not been wiped off enough from the nail and the sides of the fingers and cuticles.
Most times, the nail tech will be careful to look for this, not as something they do occasionally, but something that they do as part of the gel application routine with every client.
Unfortunately, that doesn't always happen, and according to dermatologists who have seen this happen regularly, they need to have this step reiterated and demanded in both their training and at their working salon.
Doing so benefits the client and the salon by protecting the health and wellbeing of the client, as well as protecting the salon from unnecessary lawsuits and lost business.
When the reaction happens, the client may experience itching, burning, peeling from a chemical burn, swelling, and rash.
Not all symptoms may appear together, and they may range from mild to so severe that you need a doctor to take care of it, and that's not pleasant.
Sensitive Skin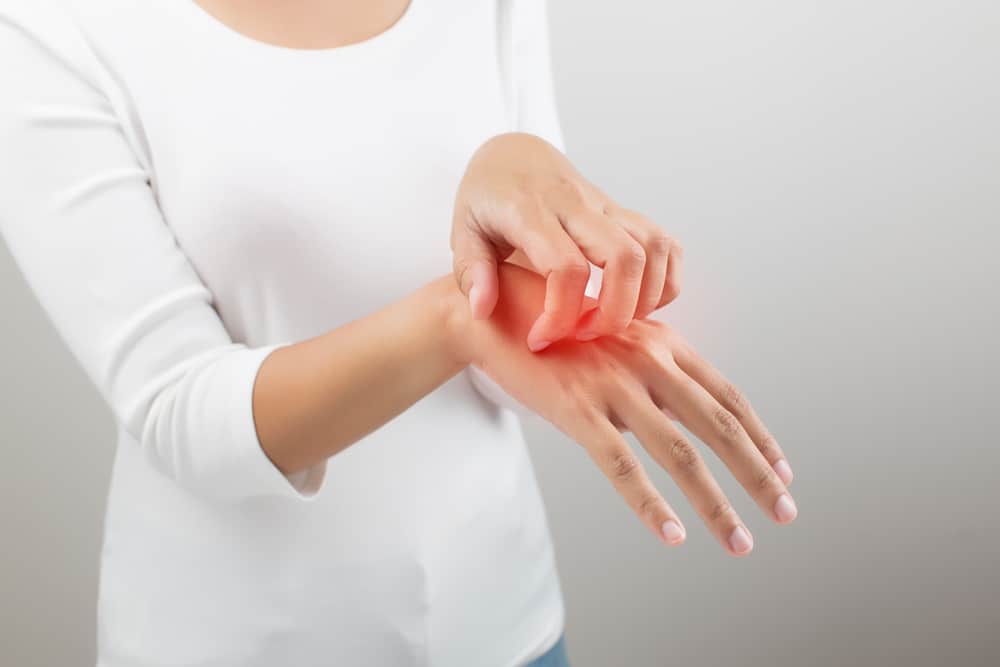 If you are allergy-prone, then any chemical you aren't used to using daily may cause much of the same reaction.
Before we can judge gels as being toxic or not, we need to consider that each person has unique circumstances.
If you are prone to contact dermatitis, which means you will have some sort of reaction to contact with a chemical or a surface, then this may be valuable information for you.
Before you go to a nail appointment, consult your dermatologist, and find out if you should or what you can do to prevent or lessen the effect.
If you know you just have oversensitive skin and are prone to breakouts and rashes or any kind of skin irritation, you may have a reaction to anything at all, including soap, perfume, cleaning chemicals like rug cleaner, or laundry detergent, and so on.
It may be frustrating to be unaware of what could trigger a skin reaction.
Again, make sure you have a consultation with your doctor to find out if gels or any chemical nail treatment is good for you.
We suggest an allergy test from your doctor if your skin is very sensitive.
Knowing what kinds of materials, foods, or substances make your skin sensitive can do a lot toward giving you freedom and more enjoyment in life.
Can Gel Nails Cause A Rash On Other Parts Of My Body?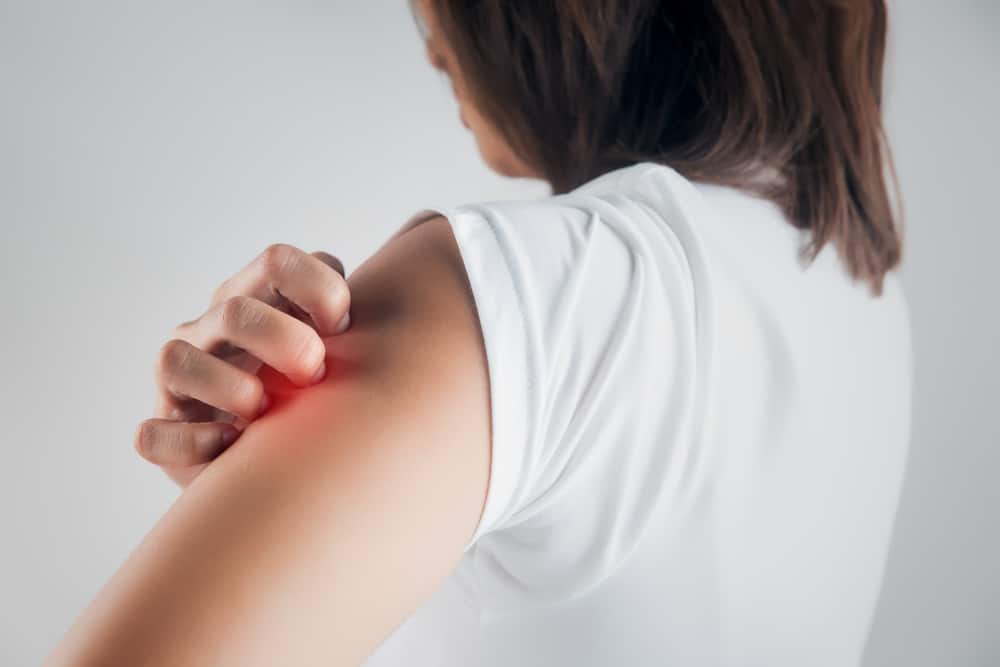 Yes, technically, contact with your hands that have the gel chemicals on them may cause any of the described reactions anywhere on the body.
The most common complaints are about the face, neck, and genitals, parts that may be touched during normal routine habits during the day.
You may be frightened and frustrated because you do not know where the rash or other symptoms are coming from.
Most people would probably never make the connection between the nail gel and that part of the body.
If you do end up going to the doctor for treatment for any skin rash, let them know when you went to get gels or any type of nail treatment.
For that matter, you'll need to tell them when you've been exposed to any types of chemicals for any beauty treatment.
Here are some tips on how to prevent causing contact dermatitis on other parts of your body.
First, if you see your fingers are itching, immediately tell the nail tech and allow them to cleanse your fingers and hands with something that will help to neutralize the issue.
Be conscious about what you are touching.
Try to wear gloves or avoid touching your face, neck, or any other sensitive area for at least a couple of hours after you have your gel nails done.
Make sure you are conscious of any symptoms you may have in the hours and days after the gel nails are done.
Report it and resolve it quickly.
When you go for fills, let the tech know what happened.
If you need to change nail technicians, then do so.
Maybe they rushed the process and didn't properly cure the top coat of the nails, and maybe they didn't wipe away the gel from the cuticle.
Nail Techs And Beauticians Are At Risk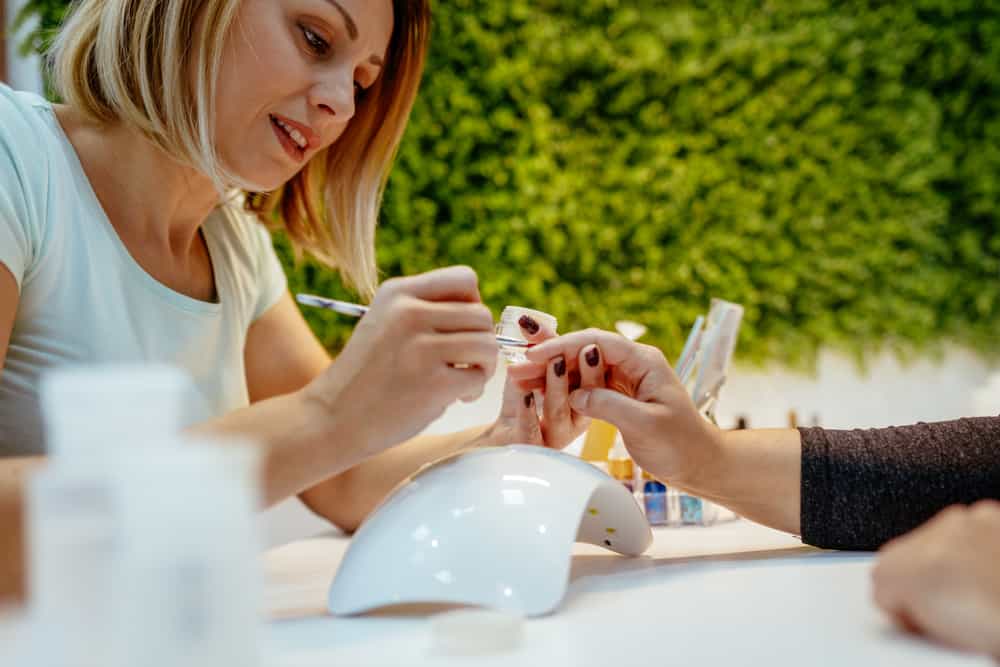 The people who are most at risk are the people who work with the chemicals day in and day out.
If you think about it, they are exposed to nail gel, acrylic powder, activators, glues, and tourmalines in nail polish and more.
This is a constant bombardment through the dermis and the nose.
According to dermatologists, the training should be more intensive than it is because they feel it's not always done well enough or taken seriously enough, especially when it comes to health and safety issues.
Nail techs would do well to use gloves when possible.
They should wash their hands frequently and take note of any reactions they may have and possibly limit their contact with that said chemical or not deal with it at all.
Long-Term Effects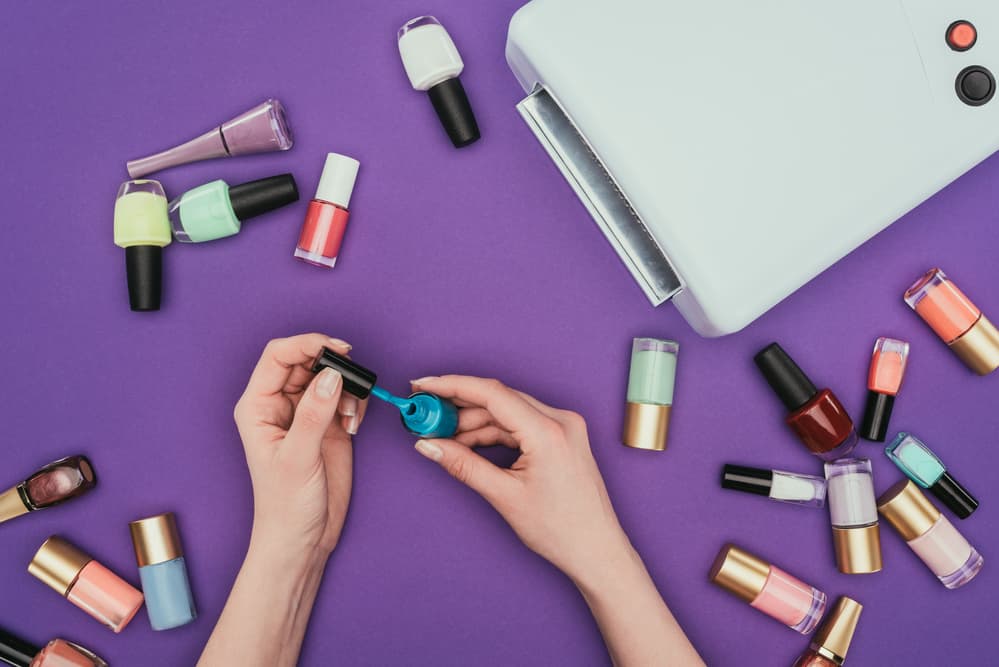 Allergies can develop in the life of someone who is working with gels or those who get them often.
Nail chemicals can often be xenoestrogens.
They disrupt our body chemistry and hormonal balance.
Prolonged exposure to any chemical can cause a person to develop allergies months or years after they first began using them.
Therefore, it's important to get an examination soon after you experience an odd reaction, even if you do not know what caused it.
Dermatologists recommend nail technicians use nitrile gloves while working.
Is My Home Kit Safe?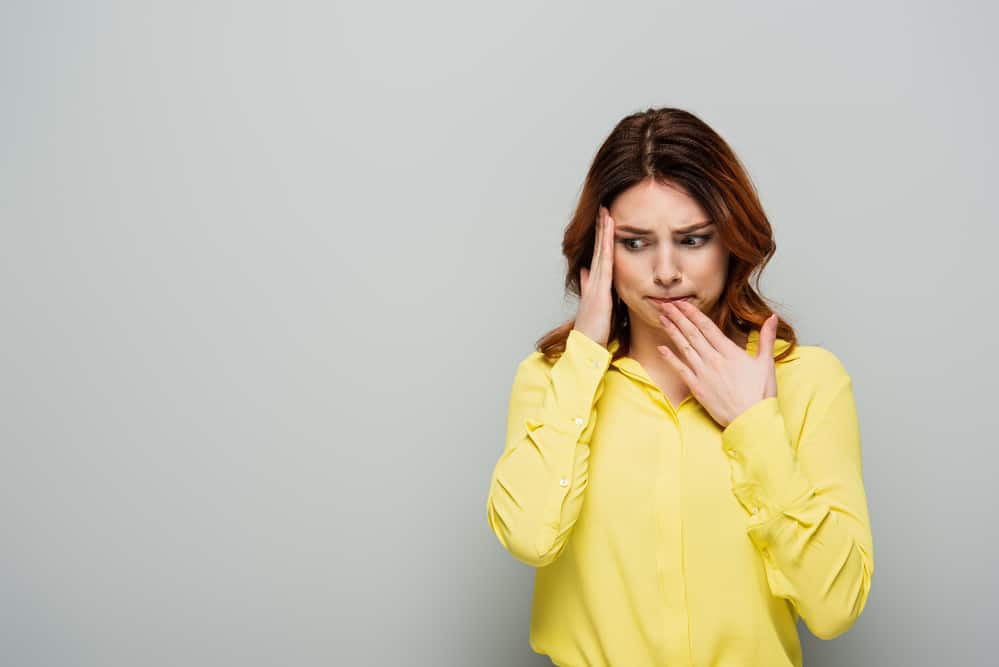 For all intents and purposes, a home gel kit is safe.
The danger of itchy fingers and contact dermatitis is when they aren't used properly when the instructions aren't read and followed completely.
Patience is the key to the success of this undertaking.
Read everything and don't skip any precautions, or tests to see what the reaction might be if that is suggested on the box.
Wearing nitrile gloves may also be an extra precaution to take.
Why not?
Every bit helps.
One of the biggest complaints about the use of gloves is that the user can't easily feel the tools they're handling.
It's a personal decision.
With practice, you can feel the tools fine if the gloves are small.
This way, they're snug enough for the rubber to not roll up or wrinkle.
Other than those tips, avoid all contact with skin.
This may be hard with a home kit.
Using your dominant hand may make it easy to balance and be steady to avoid contact with the skin.
When it comes time to switch, it may be a different story.
Using a non-dominant hand can cause spillage and a lot of waste.
Also, remember to use the recommended drying lamp.
This is the most important thing.
If you fish the nails and get on with your daily activities, there may still be sticky, uncured polish on the nails that can spread to other parts of the body via touch.
How Is Contact Dermatitis From Gel Nails Treated?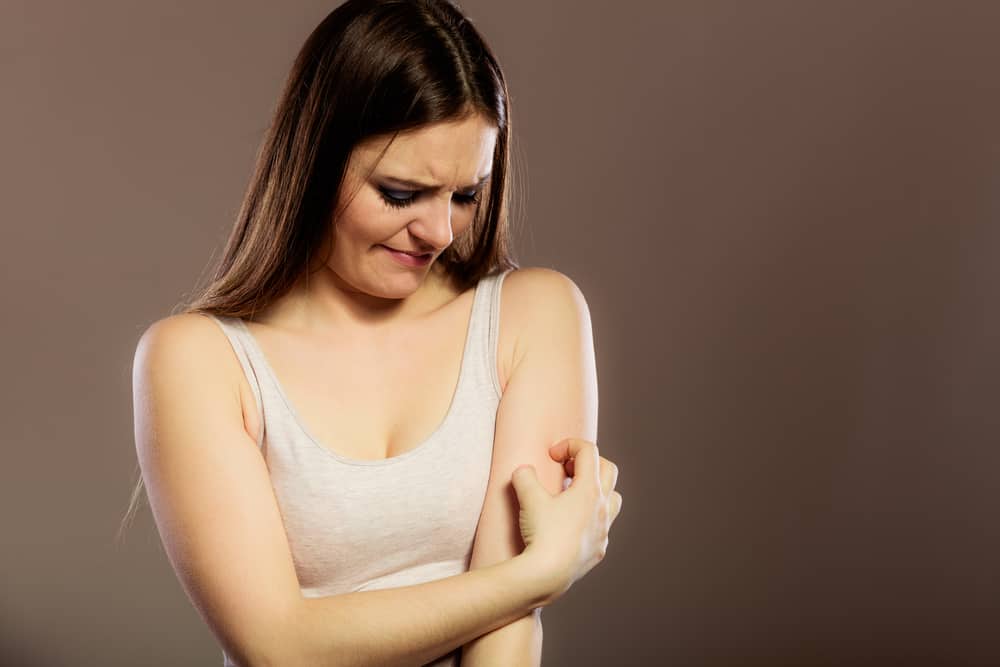 The treatments are typically corticosteroid creams.
They may dispense these with or without antibiotics in case the person is prone to infection or has a condition that will cause an infection.
If the artificial nail has caused such a severe inflammation to the natural nail, they may not be able to readily remove the artificial nail in order to treat it, so more aggressive treatment is needed.
Systemic corticosteroids and cold compresses will have to be used in order to relieve the swelling.
There are hypoallergenic nail enamels that can be used.
However, it's a bit hard to do this with gels because all the chemicals are in every layer, so this would change the whole point of gels.
If you have a very bad or persistent issue with contact dermatitis or worse, then it's best to avoid using gel altogether.
What's The Difference Between Gel And Acrylics?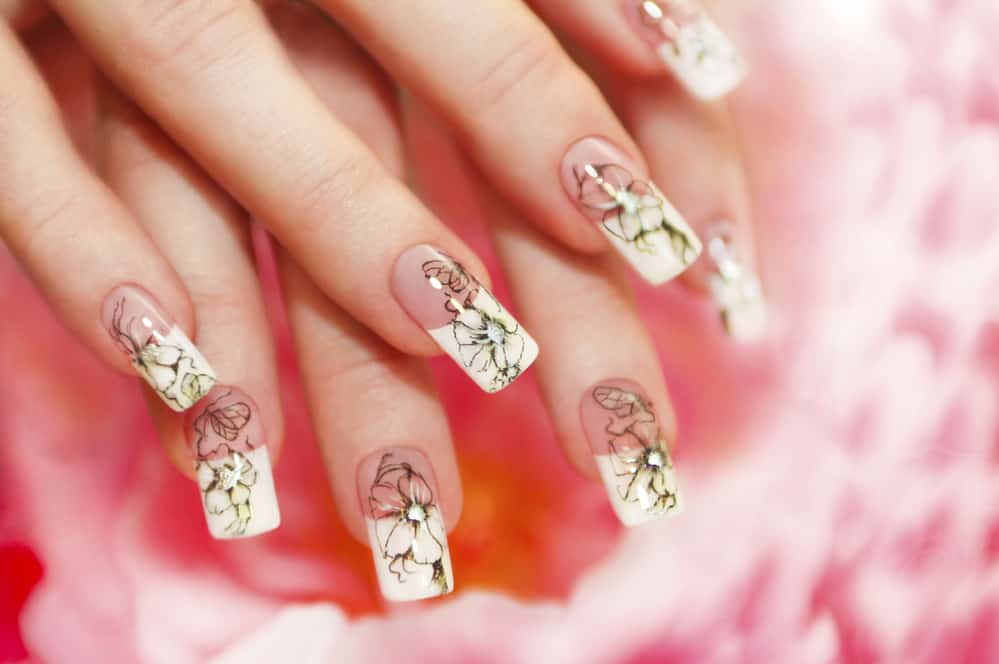 If you are allergic to the gel manicure specifically, meaning you aren't sensitive to nail adhesives or solvents, but there is something in the gels that makes your skin just go crazy, then acrylics or another type of nail treatment may be best for you.
The difference between gels and acrylics is vast in some senses, and in other ways, they're the same so let's visit that.
Dipping powder turns acrylics into solvent and builds a strong nail over the original nail.
They are air-dried or sprayed, and sometimes the polish may be dried under LED lights, but this is not necessary for the acrylics.
Gels come in three coats.
The base coat, color, and topcoat are all gel.
This means that they have to be treated a certain way.
They go on by being painted on and the gel will come in the colors needed to style and shape the nail correctly.
Then, they must be dried and cured under UV or LED lights.
Some say that gels are less damaging to the nail, but even if that's true when you are allergic to them, it really doesn't matter if they're less damaging.
The result is the same.
What About Dip Nails?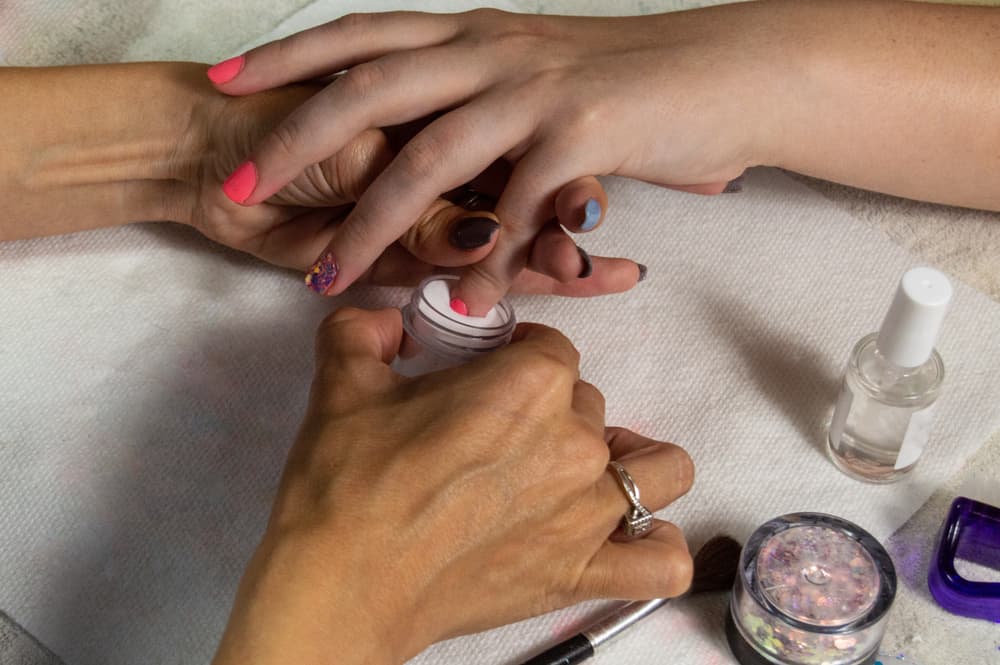 Again, you can use any other nail treatment if you are only allergic to something in the gel with the gel nail manicure.
If this is the case, then dip nails may do the trick because you can control what touches the skin a bit more.
You can do these in two ways.
You can dip the nails into the colored powder, or to preventing sensitivity, brush the powder on the way you would a traditional acrylic manicure.
Since there's more time to play with as far as drying is concerned, you can spend a little more time controlling the process.
Wipe away any debris that gets on the fingers or the hands.
You can carefully work on one nail at a time to shape and clean each nail.
You can be especially careful doing the dominant hand with the non-dominant hand.
When In Doubt, Ask A Friend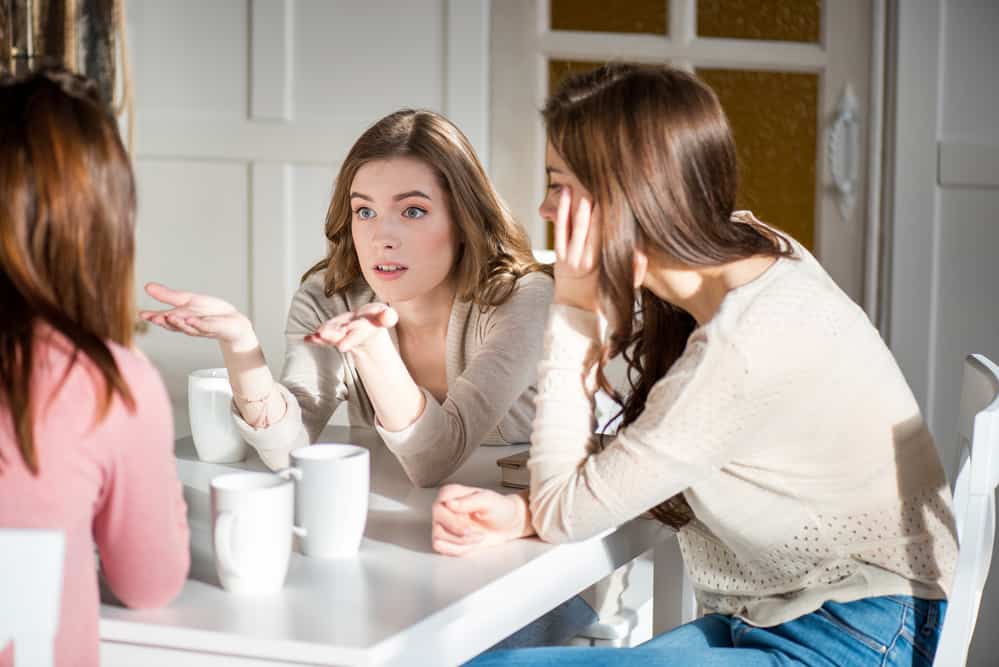 There's one idea that isn't mentioned much for those who want to do their nails with at-home kits.
The one way to both save money and make sure you have fewer issues with allergic reactions is to ask a friend to help you do your nails.
After all, there are significant benefits to that.
First, you get some fun bonding time with a buddy.
You also have someone looking at your nails from the right perspective, not straight down with your hands turned awkwardly.
They will be straight across from you like your nail tech.
You can guide the procedure and put them in charge of wiping off all the excess gel or powder, whichever you decide to do.
How To Take Care Of Your Nails Between Gel Manicures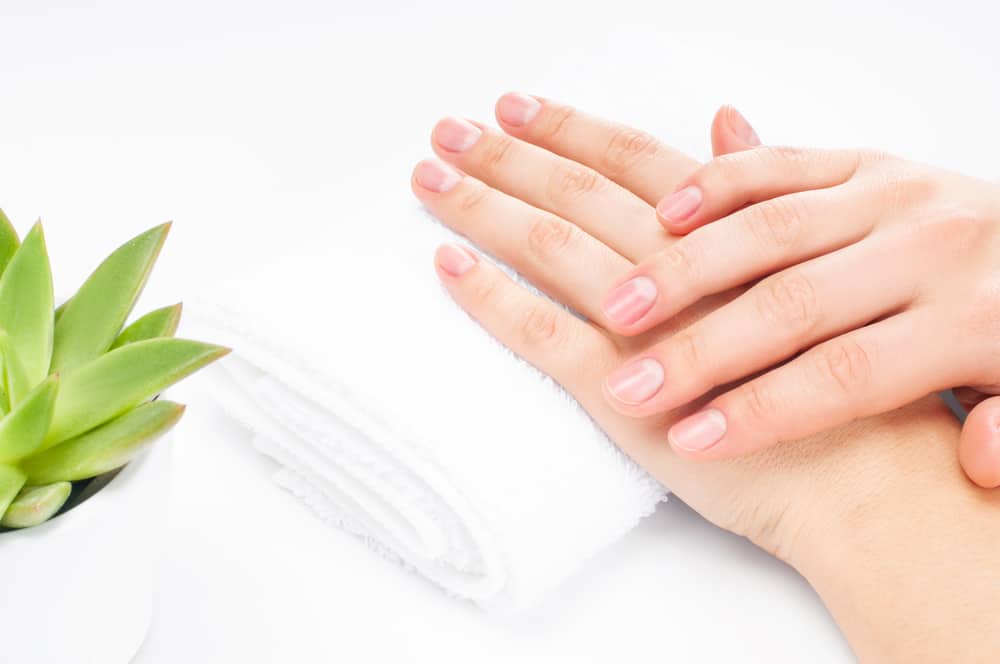 Caring for your nails between gel manicures is important for the health of your natural nail.
If you want to continue to have healthy nails, you need to let them breathe for a month or two in between manicures.
It's tough for people who want the perfect manicure all year round.
However, if you don't take those breaks, you can make your nails weak and porous.
When they're in this state, they're more vulnerable to infection and allergic reactions.
Remember that you could develop an allergy suddenly, even if you've never had one before.
You could also trigger a reaction if the delicate skin of the nail bed is exposed or the heat from the chemicals goes through the now thin nail.
Most people don't fully understand the implications of a manicure, whether a gel nail or any artificial nail treatment.
You may also want to use regular polish and give the gel polish a break for a while.
You can find hypoallergenic polish in many colors so your nails will still look fantastic and your look finished.
How Can I Protect Myself During The Drying Process Of The Gel Manicure?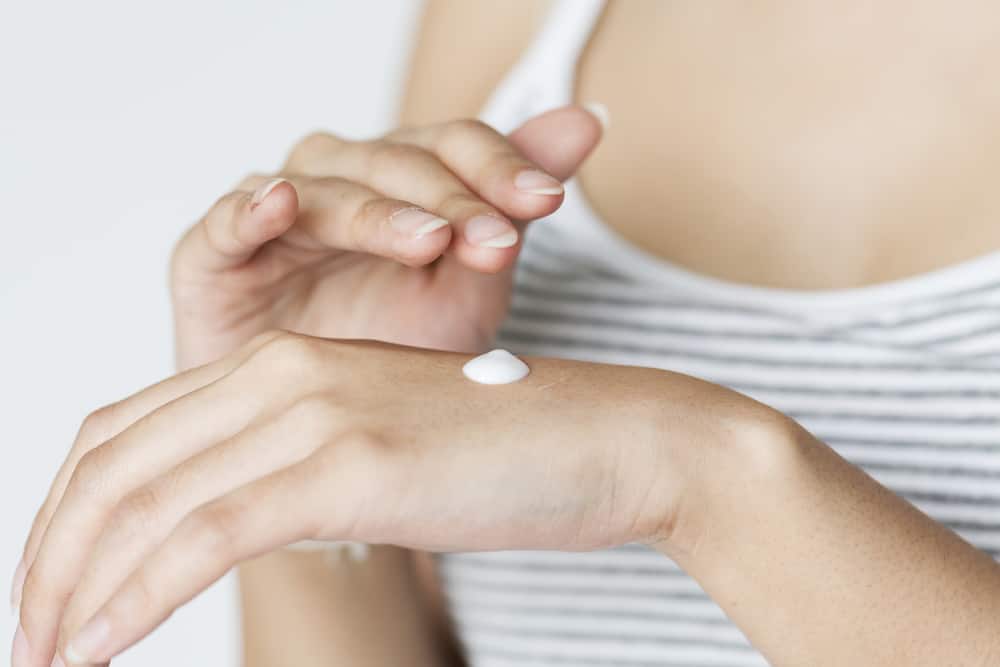 These are some popular tips that are reported by others that work for them, so maybe they'll work for you before your gel manicure or any nail treatment that includes the use of a UV light or LED light to cure them.
Both choices can cause skin cancers and other radiation damage.
Put a coat of sunscreen on your hands and cuticles before your manicure.
You can also grab a pair of black opaque gloves and cut off the tips so that your hands and most of your fingers are protected.
If you are new to getting artificial nails, you may want to try each option at least once to see how you feel about them.
If you have sensitivity, you may want to do the gels first to see if you react to them straight away.
Then, at least you know they are off the list.
The gels have the most chemicals because they are three full layers of gel.
Each layer must be cured separately, so that's three times you will be exposed to UV or LED light.
To dermatologists, there is no difference—not enough to not be concerned about the effect.
Bottom Line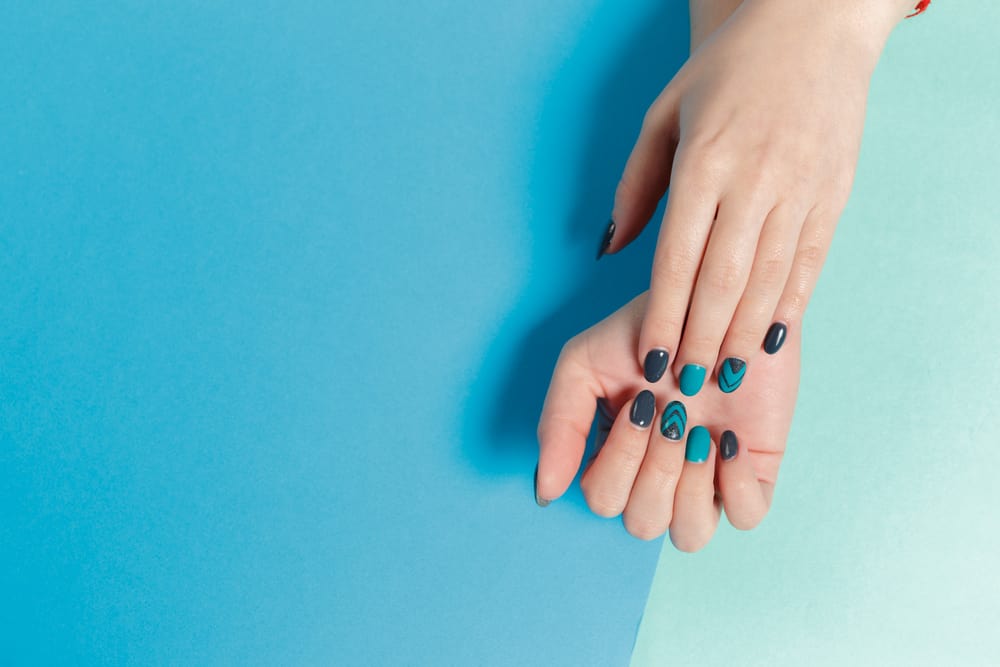 The bottom line for why you have itchy fingers after a gel nail manicure is that each individual is unique in how they will react to gel.
It's always a good idea to make sure you take all the precautions that are outlined in this article so that you never have to worry about not getting a beautiful set of shiny-like-glass gel nails.
Do take the breaks in between so that your natural nail gets a lot of time for recovery.
The way you serve your nails will determine the way they serve you.