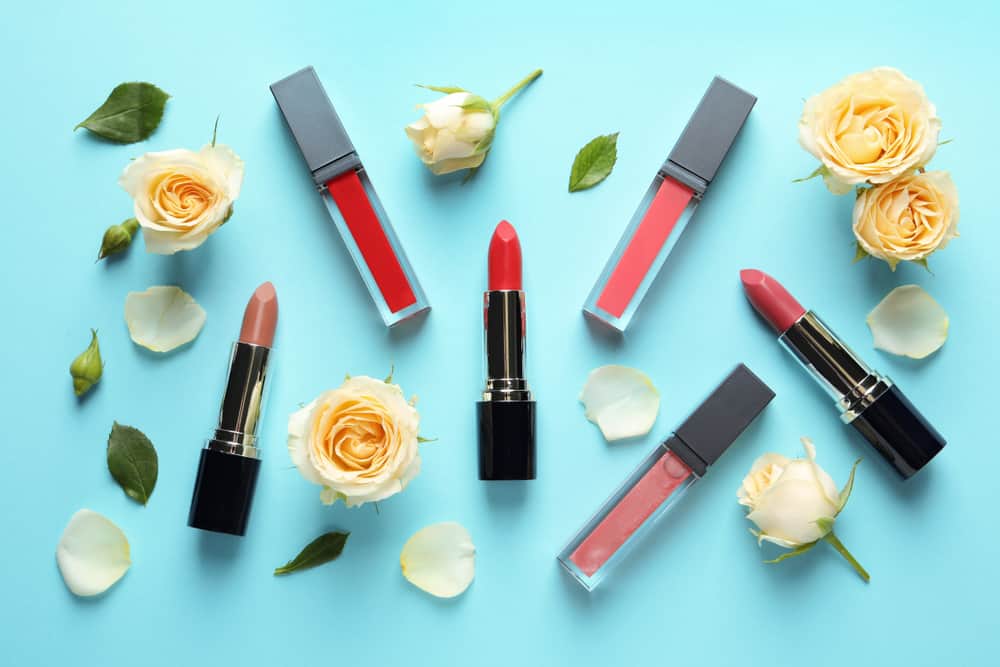 What's the Difference?
Every single type of makeup is a form of art, and many talented artists have mastered it.
Much like the painter has their paintbrush, the makeup artist has an arsenal of tools at their disposal to create the ultimate makeup look.
There are endless ways of doing makeup for yourself or someone else, and every single makeup artist has their preferred tools.
Each part of the face uses a unique tool or applicator in order to create the fiercest look, and your lips are no different.
Lip Crayon Versus Lipstick: What's The Difference?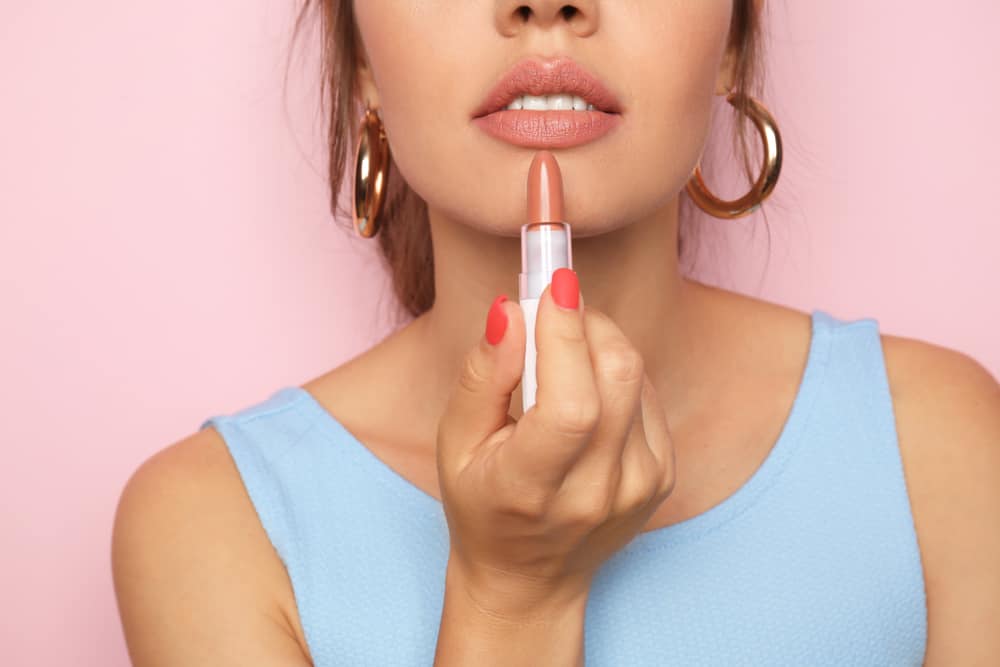 Every single person who does makeup does it differently.
Like any art, there isn't a single best way to do things.
While some beauty gurus prefer to use lipstick on their lips, others may decide to use a lip crayon.
Then there are some who choose to use both.
If you aren't a makeup aficionado, you may not know the difference between the two options.
The biggest difference between the two products is the texture of each product.
Lipstick is known for being creamier than lip crayons.
The creamy texture allows for a bolder look and smoother application.
A lip crayon is firmer, which means you have more control over how much of the product will be going on your lips.
The second biggest difference is the packaging.
Lipstick comes in a tube that you either twist or push the product out of, similar to the glue sticks we used as kids.
They're also much wider than lip crayons.
Lip crayons look like twistable colored pencils and have a smaller amount of product being dispensed at once.
This is another way that lip crayons help give the user more control.
The final difference is how much product is being put onto your lips when using each product.
Lipsticks are better for creating bolder looks because of how much product you can put on your lips in one or more applications.
Lip crayons don't create as bold of colors on your lips because you are using less product when applying the lip crayon.
However, lip crayons will leave less of a mark on glasses or straws when you drink from them.
Both lipstick and lip crayons are excellent options for accentuating your lips.
The History Of Lipstick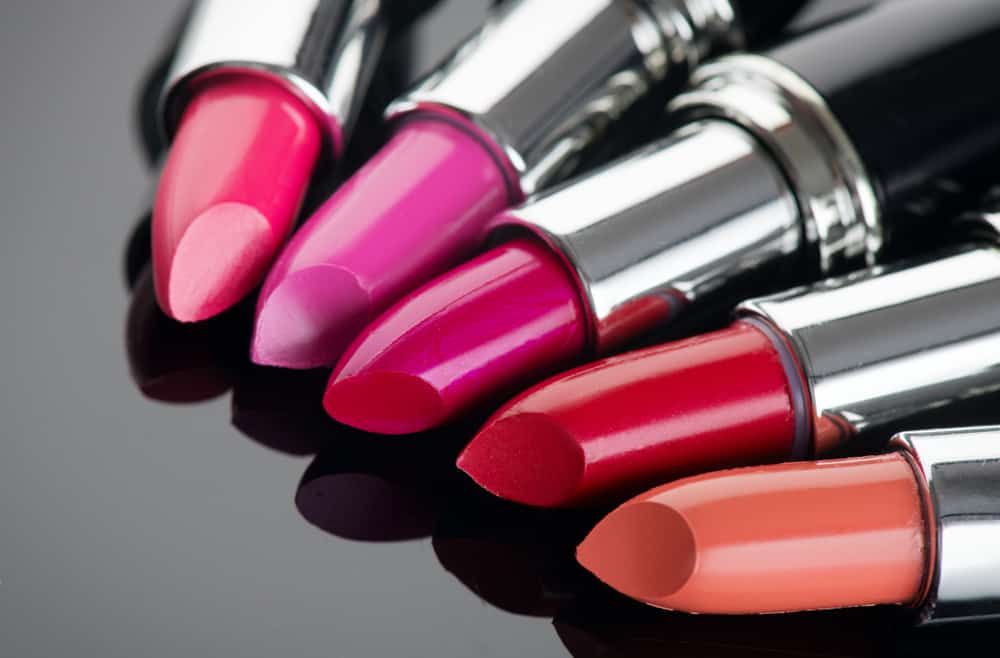 People have been using lipstick and other lip liners throughout humanity's history.
Mesopotamians would crush up semi-precious jewels and apply them to their lips.
The ancient Egyptians popularized lipsticks and made them out of more accessible materials like iodine, fucus-algin, and bromine mannite.
The fabulously royal ruler of Egypt, Cleopatra used a special combination of carmine beetles and ants to give her ruby red lips.
The first inventor of lipstick is thought to have been Abu al-Qasim al-Zahrawi, an ancient Arab cosmetologist.
He also created deodorant and hand lotion.
Abu al Qasim al-Zahrawi was also one of the first doctors to heavily promote the use of sunscreen.
All lipsticks that people used were homemade until 1884.
Persian perfume creators were the first to sell lip products.
Six years later, the American retailer, Sears Roebuck would sell lip and cheek rouge.
The iconic tube that lipstick is now known for wasn't the original packaging it was sold in.
Rather, the lip rouge would be wrapped in silk paper or sold in small pots.
The metal tube that lipstick is now kept in wasn't invented until around 1910.
Often, small jewelers would create their own metal version of lipstick containers.
The metal lipstick container that became popularized was created by Maurice Levy.
He called the container the "Levy Tube".
His design had a small lever on the side that lowered and raised the lip rouge.
James Bruce Mason Jr. patented the first twistable lipstick in 1923.
Red Lips For Women's Rights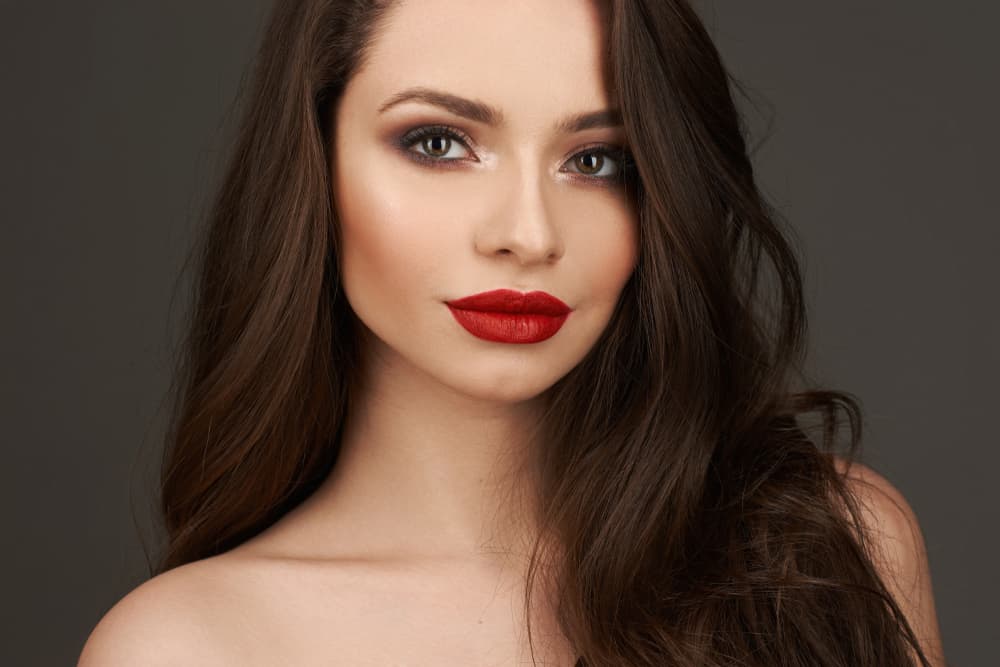 Although in ancient times, red lipstick was seen as a wealthy status notifier, in the 18th to early 19th century, it was seen as scandalous and a sign of a woman being a prostitute or unholy.
During these times, men often controlled every aspect of a woman's life, including her makeup.
As women grew tired of being seen as lesser than men and not having their own rights, many suffragettes wore red lipstick as a sign of rebellion.
The suffragettes wore red lipstick as a sign that they were equal with their male counterparts.
They were sick of having men control their bodies and their freedom.
The bright, bold red lipsticks that the suffragettes wore had empowering names such as "Fighting Red", "Patriot Red", and "Grenadier Red".
Suffragettes would wear red lipstick to every event they attended, in order to help spread and raise support for women's right to vote and be seen as people.
At the marches that the suffragettes would hold, cosmetic company owners would hand out free red lipstick in order to help more women participate.
What Is Lipstick Made Of?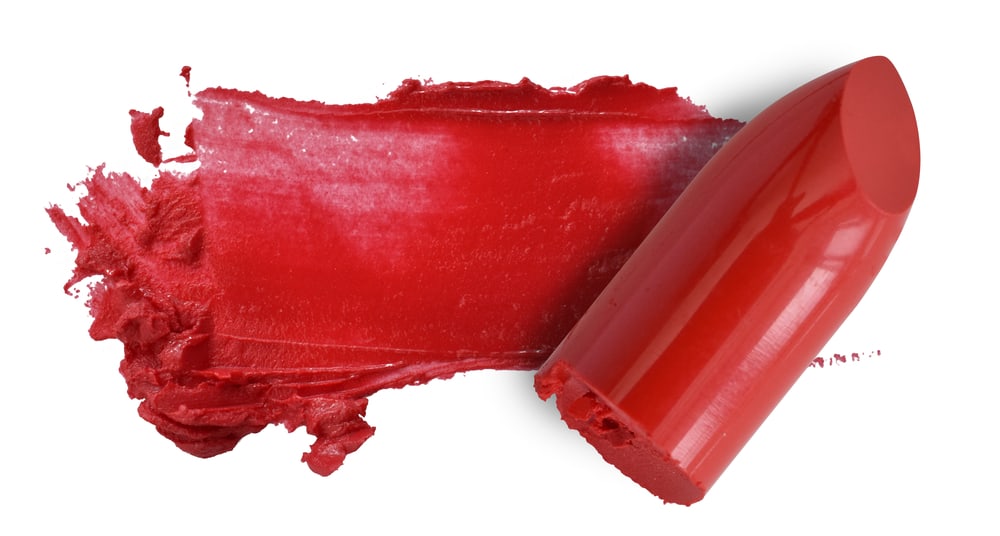 Ancient lip liner users had to use some disgusting and dangerous ingredients in order to get their lips to the proper shade of their liking.
They would use things such as bugs and harmful, raw chemicals on their lips.
Lip liners, like lipstick or lip crayons, used to go rancid after a few hours or days even after thousands of years of existence.
Luckily, modern lipstick or lip crayon lovers are safe from gross or unsafe ingredients.
Most lip liners today are made with some combination of wax, oil, and pigment.
The wax in lip liners gives it spreadability and helps it hold a shape.
Oil helps keep your skin moisturized and gives the wax the moisture it needs to spread evenly.
The most common oils used in lip liners are petrolatum, lanolin, cocoa butter, jojoba, castor, and mineral.
What helps create the difference between lipsticks and lip crayons is the ratio of material that is used in the product.
Lip crayons use more wax and pigment and less oil than lipsticks to help keep the crayon firm.
Some lipsticks may have additional vitamins to help keep your lips healthy.
The waxes and the oils are the simplest parts of what make up a lip crayon or lipstick.
Pigments are in a league of their own.
The Science Of Lip Color
What is used to pigment your lip crayon or lipstick is vastly different between producers.
The different types of pigments are separated into two categories: organic and inorganic.
When talking about organic versus inorganic pigments, the term organic applies to the chemical structures that include carbon atoms.
Within these two categories, there are subcategories for organic and inorganic.
Lip crayons or lipsticks that use organic pigments will come from one of three groups: synthetic dyes, botanicals, and lakes.
Synthetic dyes will give you the brightest shades of color.
Synthetic dyes are made by chemically refining petroleum oil or coal.
Some lipstick will still contain toxic metals like tiny amounts of mercury that occasionally form from the production process.
Lake pigments are created by mixing a dye with an inert binder, such as metallic salts.
Lake pigments have carcinogenic properties and the same problems that befall synthetic dyes.
Botanical lip pigments are the safest of the three organic options.
The only downside to botanical lip pigments is that there aren't as many shades of pigment, and they're extremely difficult to work with due to the fact that they are prone to bleeding.
Shockingly, inorganic lip pigments are the safer alternative to lip pigments for your lipstick or lip crayon.
Inorganic only has one major type of pigment, which is mineral compounds.
Even the minerals in the pigment are made in a lab.
The reason lip liner producers don't use minerals that come directly from the Earth is that natural minerals can actually be toxic.
Unlike botanical pigments, these lip pigments do not bleed and aren't as harmful as other pigment options.
Many makeup artists choose lip crayons and lip sticks with mineral compound pigments as their favorite lip liner products to work with.
Iconic Lips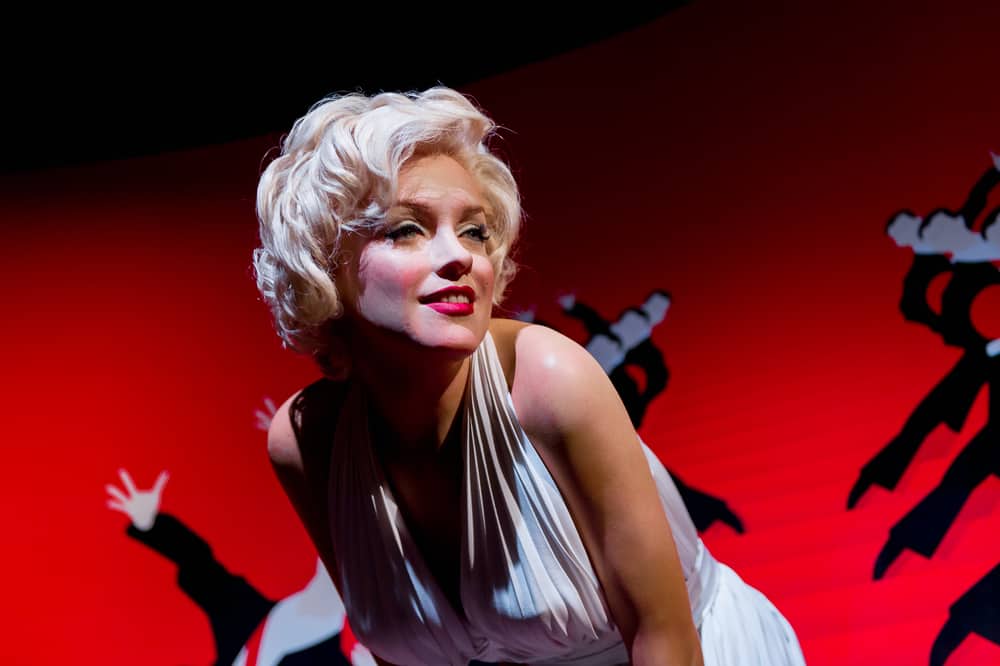 The lip crayon is a fan favorite for those who like to emphasize their lips.
Many famous lip crayon lovers gave themselves such memorable lips that the world could recognize them by their lips alone.
These historical women used their makeup as a way to empower and inspire people across the globe.
You may not have heard of her by name, but you will recognize this 1920s actress's pouty lip anywhere.
Clara Bow graced the silent screen, gaining most of her popularity in 1928.
Bow popularized overdrawing the top lip to create a heart-shaped cupid's bow with her lips.
Clara was the world's first "It Girl".
Despite the traumatic life she lived, Bow became one of the biggest actors of the silent film era.
Beauty bombshell of the 1950s, Marilyn Monroe is known for her short, curly blonde locks and her ruby red lips.
Perfecting Monroe's makeup style has become the goal of many, even today.
Marilyn had an extremely particular way of contouring her iconic lips.
She would apply darker shades of red to the outer corners of her lips and then use a lighter lip rouge the middle of her lips.
This helped give her lips a fuller look.
Entertainment and humanitarian icon, Audrey Hepburn, was also a fan of lip crayons.
Hepburn would use them to extend her upper lip, making it look slightly longer than her bottom lip.
This would give her a more pouty but elegant appearance, although Audrey Hepburn needed no help being elegant.
Naomi Campbell has always been known for her natural beauty.
Campbell became a model at the age of 15 and has been incredibly successful her entire life, breaking down every barrier she's met with.
Campbell has naturally full lips, and she likes to show them off even more by using a dark brown lip crayon to outline her lips.
This makes them stand out even more, and just like the rest of Naomi Campbell, those lips look stunning.
Why Lip Crayons Are Better Than Lipsticks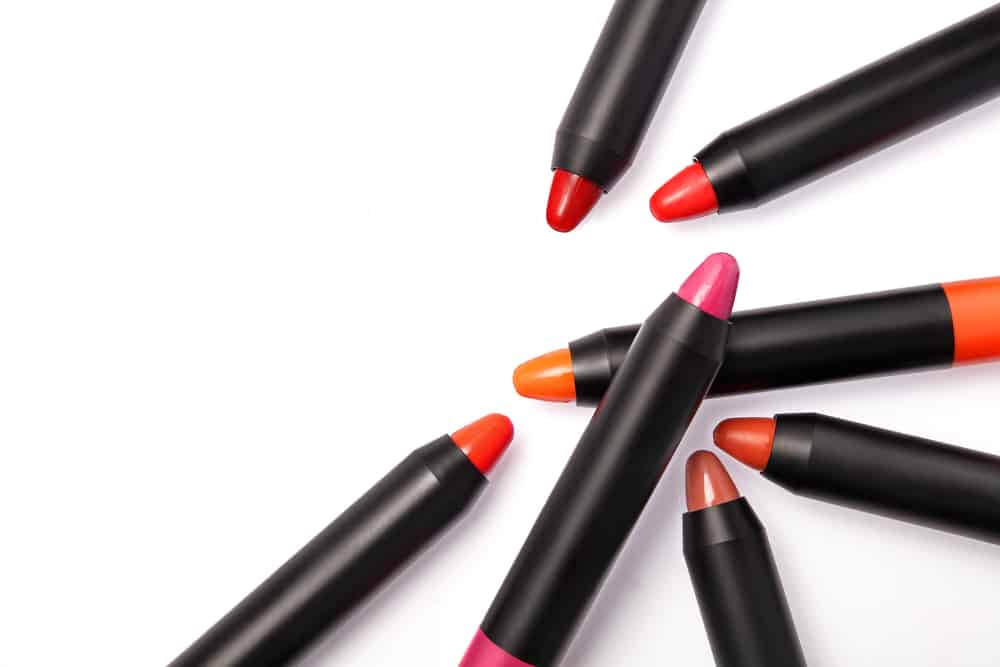 Although lipsticks and lip crayons look amazing when paired together, if you don't have the time or budget for both, you may have to choose between one or the other.
While both products are great, each one has its own strengths and weaknesses.
There are a few things that lip crayons do better than lipsticks.
Lip crayons have more pigment in them than lipstick.
Lipstick needs oil to give it the texture it's known for, but that takes away from the amount of pigment and wax that is in it.
Lip crayons are able to give the same amount of coverage as lipstick, while not being as messy or thick.
There isn't as much excess product to smear on napkins, cups, and straws.
Lip crayons are also much easier to apply and allow you more precise control over how you line your lip.
Lip crayons tend to have plenty of vitamin E.
This means they moisturize your lips, unlike lipsticks that can leave your lips dry and cracked.
Reasons Lipstick Is Better Than Lip Crayons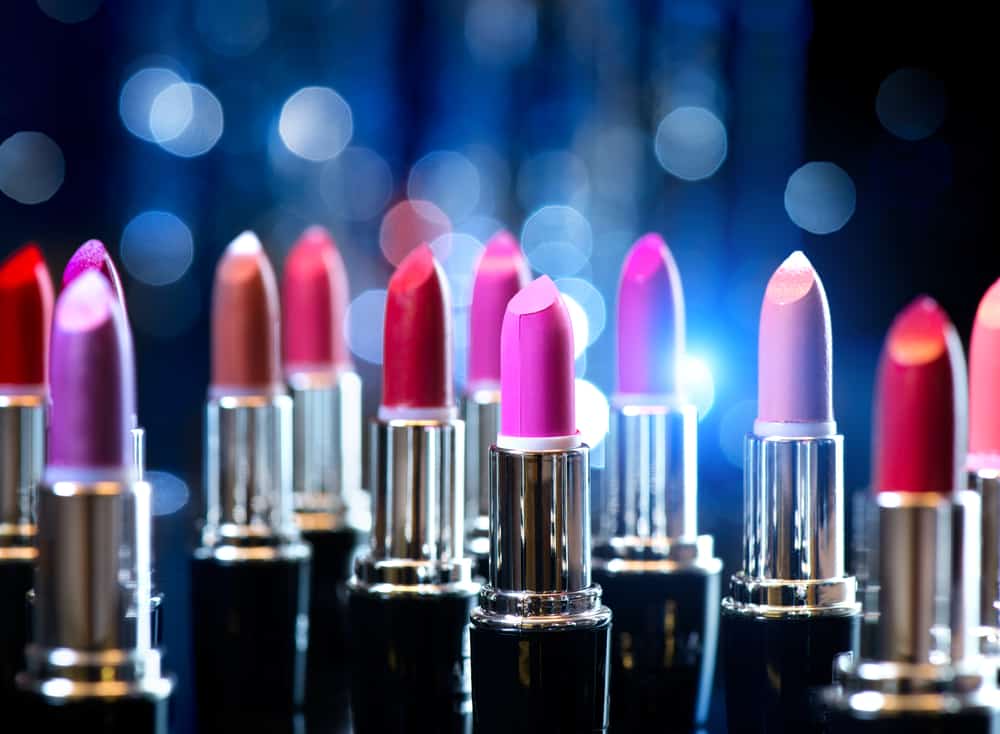 There are a few areas where a lip crayon simply cannot compare to a lipstick.
There's a reason the product has remained popular throughout the years, despite the troubles that come with it.
Lipstick will always be a key product of any cosmetic company.
Lipsticks come in a great number of finishes.
Some of the most common of these include matte, semi-matte, sheer, frosted, creamy, and satin.
Lipsticks have a better capability of being reflective, which gives the lips a clean and classic look.
The different finishes pair strikingly well with different outfits of different textures.
While lipstick may be less pigmented than a lip crayon, lipsticks come in a bigger variety of pigment types.
Lipsticks with a sheer, satin, or frosted finish may have less pigment, but that can give the lips and the rest of the face a softer look.
One thing that lip crayons do not do well is softness.
Best Small Cosmetic Companies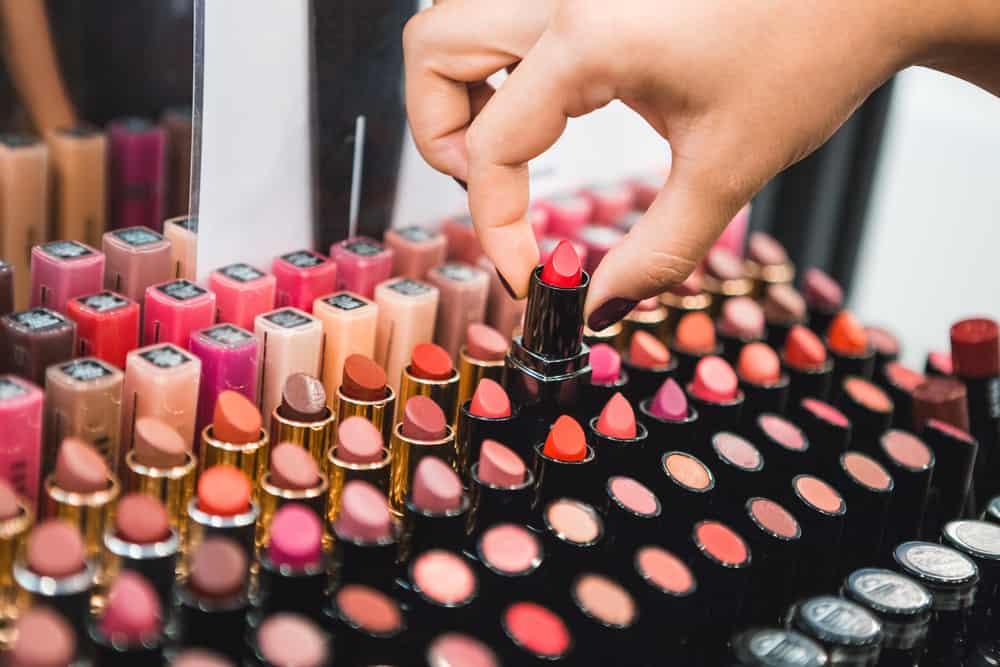 We all know the importance of supporting small businesses, and if you're going to find a lipstick or lip crayon as unique as you, you're going to want to buy your cosmetics from a smaller company.
By purchasing your makeup from small businesses, you are supporting the goals and dreams that will drive innovation and inclusion for all.
The first lipstick that we need to discuss is Coloured Raine Cosmetics' line of matte lipsticks.
Coloured Raine looks fantastic on any skin tone and is specially made with darker skin tones in mind.
On their website, you can see the lipsticks presented by both black and white models, allowing you to get a better idea of what the colors will look like on you.
These lipsticks last for such a long time, and they are only $7.50 each!
If you are looking for cruelty-free, vegan makeup, then look no further than Axiology.
Axiology makes cosmetics without alcohol, gluten, soy, or synthetic fragrance.
Their most highly recommended product is their Valor Vegan Crayon.
It's highly moisturizing while also being subtle and clean.
Mented Cosmetics was started by Amanda E. and KJ Miller after not being able to find a nude lipstick that matched their skin tone.
It can feel crushing when, in a sea of products, you can't find one that works with your skin tone.
Mented Cosmetics offers a multitude of shades to help everyone find the perfect lipstick for a nude look.
You can get three of their lipsticks for $45.
Uoma Beauty has always sought to break barriers and offer its customers amazing products while also being eco-friendly, cruelty-free, vegan, and inclusive of every skin tone.
Uoma Beauty refuses to use toxic chemicals in their products or compromise the quality of its products.
One of their bestselling lipsticks is their Hypnotic Impact High-Shine Lipstick.
Both Lip Products Are Legendary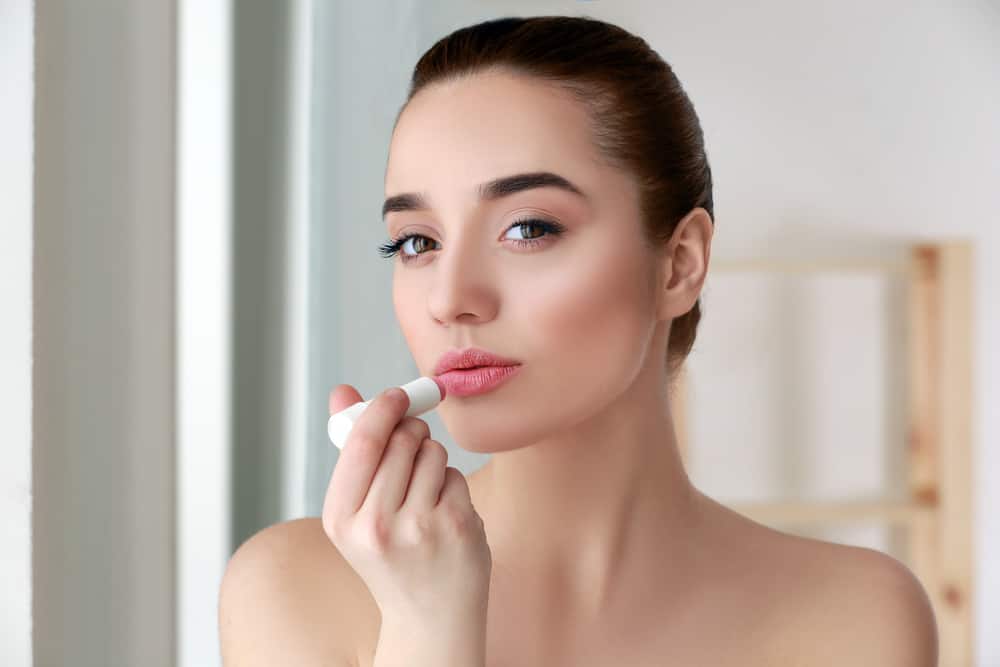 Whether you're a lipstick lover or a lip crayon fan, both products have their place in every person's cosmetic arsenal.
If you're looking for a beautifully classic makeup style, then lipstick is the best choice for you.
If you're new to the world of makeup or just prefer to have more precision when you put on lip products, then the lip crayon is the invention for you.
Makeup is an art that has been used for thousands of years and has been a sign of power and rebellion throughout history.