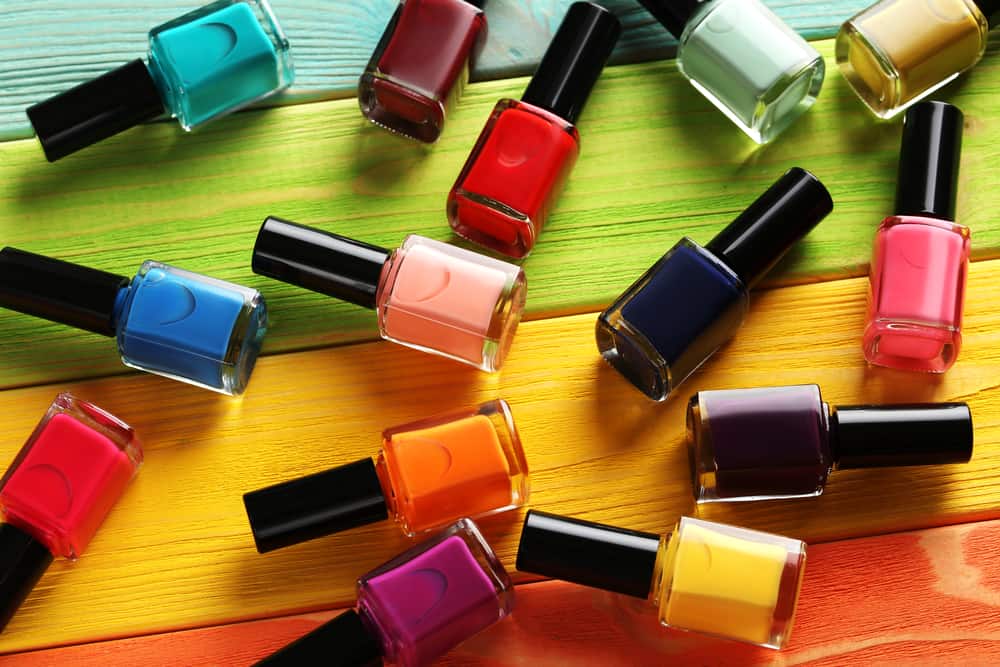 Your nails can make for the ultimate accessory for any outfit, whether they're monochromatic or have designs as creative and wild as you.
When you pay to get your nails done by a technician, you want them to be exactly as you expected, especially if you're paying a lot of money.
Nobody knows your nails and body better than you do.
Can You Bring Your Own Nail Polish To A Salon?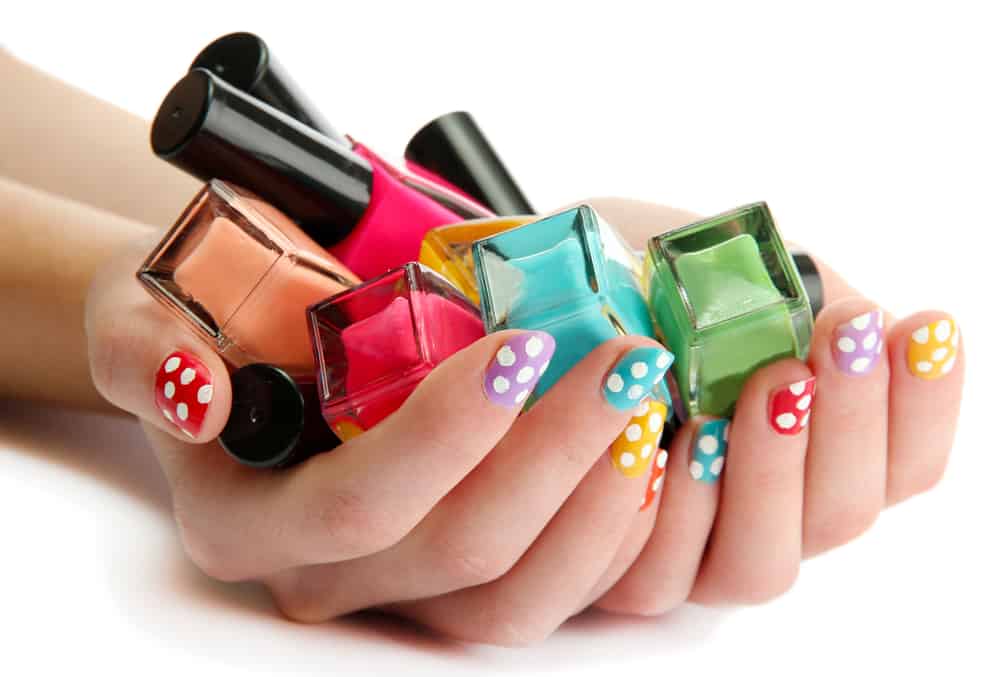 Yes, most businesses will allow you to bring your own nail polish to a salon.
It may seem rude to bring your own product into a salon, but there are solid reasons you may want or even need to bring your own nail polish to a salon.
If you plan on bringing your own nail polish, you need to call ahead of time and make sure that it doesn't go against the salon's rules.
A business's rules apply to everyone, and if you are going to be a patron, then you need to be mindful of the rules.
By calling ahead, you're improving the communication process between you, the nail technician who is doing your nails, and the manager or owner of the salon.
The better communication you have, the less confusion there will be when you get your nails done.
Once you have everyone on board with the fact that you're bringing your own nail polish, it will help alleviate any anxiety you may have.
If you are bringing your own nail polish for health or religious reasons, please inform the person that you are talking to about this.
Nobody in the salon wants you to get in trouble or be at any kind of health risk over nail polish.
Getting your nails done is an opportunity to relax and take care of yourself.
Part of taking care of yourself is advocating for your needs.
After you ask a salon if you can bring your own nail polish, you have to accept and be respectful of whatever their answer is.
If they say that you can't bring your own nail polish, then respectfully walk away, and find a salon that will.
Most salons will let you bring your own nail polish, as long they are informed ahead of time, preferably when you make your appointment.
It's rare that a salon will say no.
Don't Expect A Discount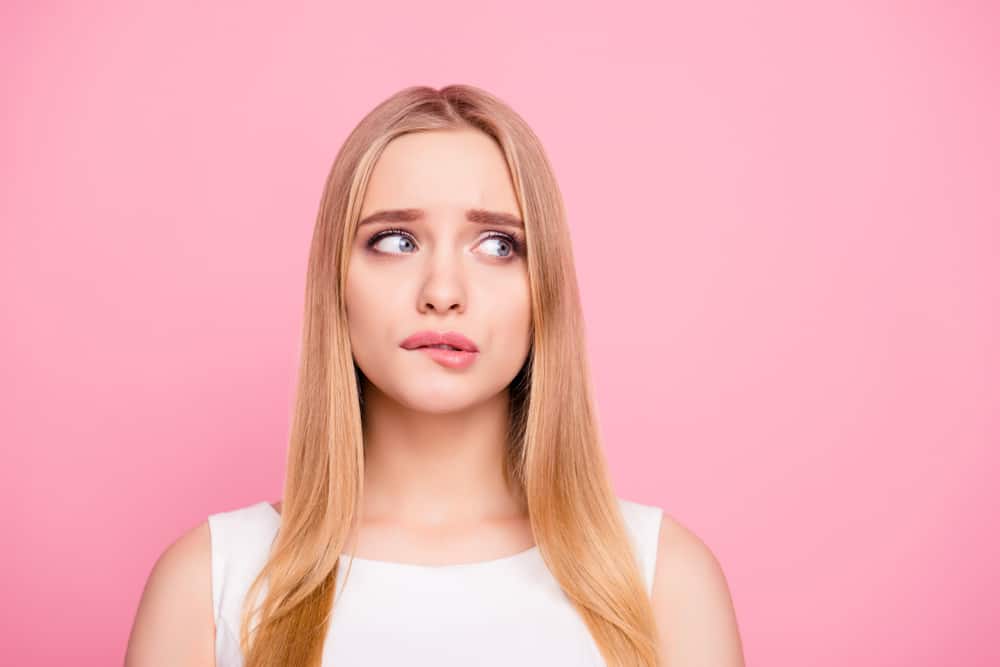 Whenever you go to a business's storefront, don't expect a discount unless it was recently stated there is a discount going on or you have a coupon in your hand.
While it is understandable that someone may ponder whether or not they'll be paying full price when bringing their own nail polish, you should consider that you asked the salon for a favor, and asking them to lower the price for you, even though they're already doing something special for you, may come off as rude.
While there is absolutely nothing wrong with asking if there are any discounts that the store is running, but it seems a bit selfish to ask for a discount that is tailored solely to you.
Businesses love running sales or having discounts because they're a great marketing tool, and it allows them to turn the attention of their customers to overstocked items or underused services.
No business will ever hide a discount from you.
Some employees even make a special commission for selling you sale or discounted items.
There may be a salon or independent salon technician who will offer to lower the price of your service, but it would be rude to make the suggestion yourself.
Remember that when you go to get your nails done by a salon, you aren't just paying for the nail polish.
Your payment goes towards paying the salon's employees, their utilities, their rent or property tax, their inventory, and their equipment.
If the salon you're going to is corporately owned, there may not be a way in their computer system to lower the price for you, even if they wanted to do so.
Nail Polish Allergies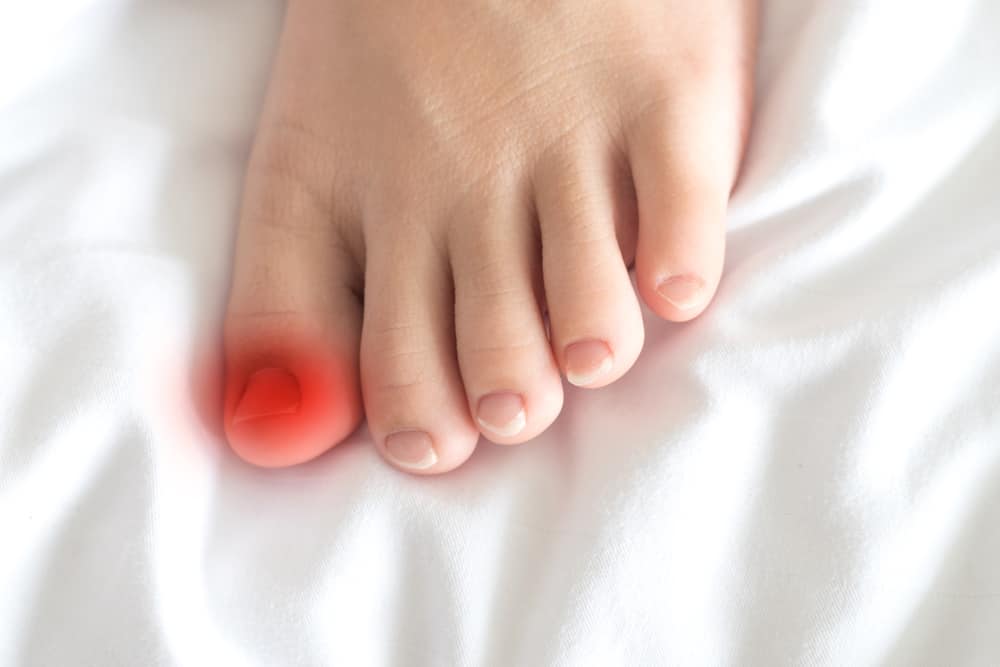 If you have ever gotten blisters and swelling after putting on a particular nail polish, you may be allergic to para-tertiary butyl-phenol formaldehyde resin.
The two most common places that you will find PTBP formaldehyde resin is in adhesives and nail care products.
It can also be found in printing inks, insecticides, deodorants, and even commercial disinfectants.
Many athletic shoes are held together with PTBP formaldehyde resin.
If you are allergic to para-tertiary butyl-phenol formaldehyde resin, you may experience symptoms such as a rash, blisters, swelling, and depigmentation.
These symptoms can happen anywhere the PTBP formaldehyde resin touches, especially if it isn't dry or is loose.
Please see a doctor immediately if anywhere near your face or neck begins to swell, if the issue persists for 24 hours, or if you have any problems seeing or breathing.
Don't let an allergy stop you from having beautiful nails!
There are many nail polish options for those who are allergic to PTBP formaldehyde resin to choose from.
Nail polishes that are "3-free" are the option for you.
There are three chemicals in nail polish that are known for being hazardous for consumers: formaldehyde, dibutyl phthalate, and toluene.
Dibutyl phthalate can be found in adhesives and paint.
According to the New Jersey Department of Health and Senior Services, toluene is a known carcinogen.
These aren't the only harmful chemicals in nail polish.
The Dangers Of Nail Polish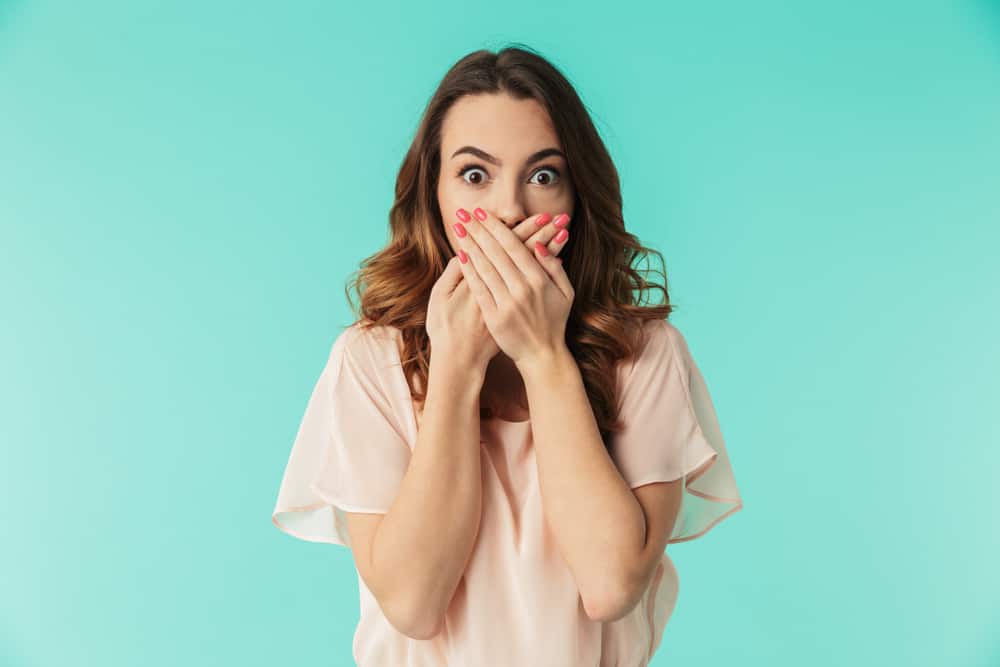 If long, scary, unnatural names of chemicals like para-tertiary butyl-phenol formaldehyde weren't enough to scare you, wait until you hear the rest of your nail polish's ingredient list and the disaster they can wreak on your health.
Those at breastcancer.org are warning people against using nail polishes made with parabens and phthalates.
These chemicals are considered to be hormone disruptors, which can lead to breast cancer.
Parabens mimic estrogen while phthalates completely block estrogen.
These are only the most common carcinogens in your nail polish.
The members of the Campaign for Safe Cosmetics have been researching and teaching the public about all the harmful chemicals that are in our beauty and skincare products.
They have warned against the use of products that contain Octinoxate due to the way it disrupts your estrogen.
This makes it a hazard to your reproductive health and can be harmful to developing fetuses.
It can also lead to miscarriages and infertility.
Benzophenone is a carcinogen that can lead to multiple types of tumors.
Not only can it be found in nail polish, but it can be found in food packaging, cleaning products, and sunscreens.
Similar to Octinoxate, benzophenone causes endocrine disruption and can lead to reproductive and developmental health damage.
It can also lead to liver hypertrophy.
Around 6% of the population is allergic to benzophenone.
If you are looking to avoid all of these harmful chemicals, then the best nail polishes for you will be non-toxic nail polishes.
As consumers have grown more aware of the need to address what is in nail products, companies have responded by either creating non-toxic nail polishes or completely eliminating them from all of their products.
Non-toxic nail polishes are even better than their toxic predecessors.
Make The Switch To Non-Toxic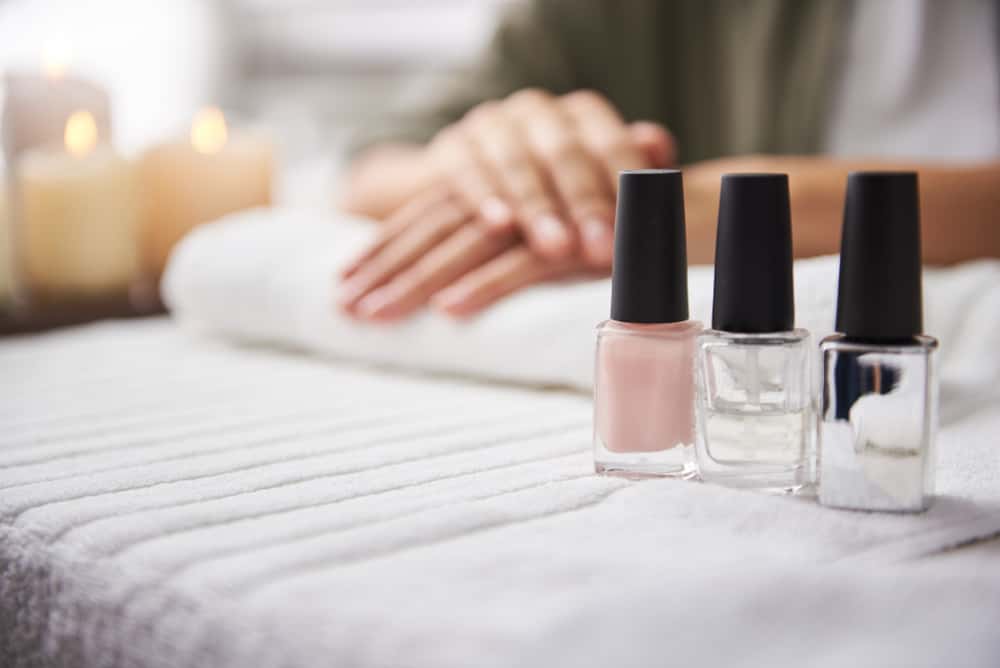 The only toxic thing you want in your life is the 2004 hit song by Britney Spears.
Non-toxic nail polishes have made their way to matching up with any other nail polish.
Major companies like Revlon, Chanel, and Maybelline knew they had to ditch the harmful chemicals in order to keep their consumers safe.
While at the bare minimum you should find a nail polish that is labeled "3-free", nail polish companies have made it a competition to see who can have the fewest chemicals in their products!
When you are going through the selection of nail polish available at your local store, don't be fooled by the nail polishes that solely promise not to have a certain chemical.
Even if a nail polish is labeled "3-free" or claims to not have however many chemicals, make sure to do your research on what the replacements are.
You should be more concerned if the nail polish is so cheap that it almost seems too good to be true.
There are even nail polish brands that have been adding helpful ingredients to support nail growth and repair.
Even if you are wearing extremely safe nail polish, constantly wearing nail polish can break down the strength and structure of your nails.
It is extremely beneficial for your nail's strength and growth that you take breaks from wearing nail polish to allow your nails to heal and regrow.
If you are looking for nail polish that can help heal your nails, look for polishes that include biotin, vitamin B, iron, magnesium, zinc, and Omega 3.
Frequent nail polish wearers should also consider taking supplements that promote hair and nail growth.
Best Nail Polishes For You And Your Nails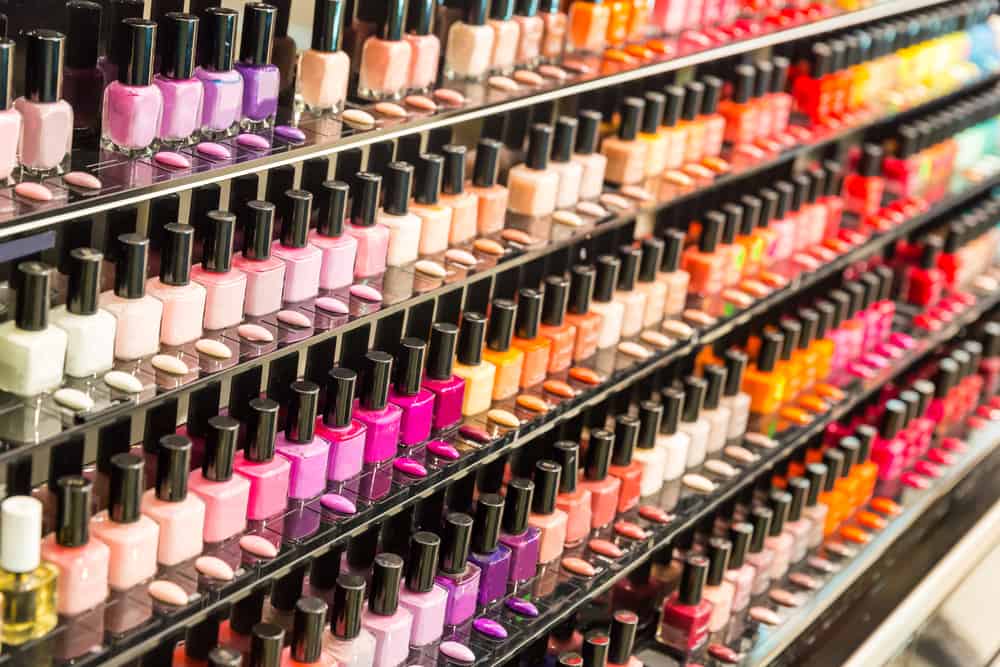 When people first make the switch from traditional nail polishes to non-toxic options, they often assume that these nail polishes may not be as bright, glossy, or last as long.
However, modern science and the competitive nature of running a business have allowed companies to find the best ingredients for their consumers.
These nail polishes are out to prove their nonbelievers wrong.
There is one affordable nail polish that you can get at your local beauty store that is just as good as it seems.
Sally Hansen has created a vegan, plant-based line of nail polishes called Good. Kind. Pure.
There are 35 different shades for you to choose from.
These nail polishes are also good for nails, with ingredients like avocado extract and spinach leaf extract.
You can find a bottle of "Good. Kind. Pure." at Ulta for $2.25!
Cȏte offers most of their colors without benzophenone, but all of their products are vegan, cruelty-free, and hand-poured in the United States.
Cȏte is not only working towards becoming safer for their consumers, but they are also working with environmental service companies in order to create a safer way to deal with the waste that is created by nail polish.
Cȏte also offers customers who bring their old bottles back get a 10% discount on refills.
While a lot of non-toxic nail polishes are vastly more expensive than traditional nail polishes, Olive and June are looking to change that.
Olive and June offer salon-quality nail polishes that avoid benzophenone like the plague.
They offer a large array of colors for only $8 per bottle!
You can also join their membership plan for free shipping, a 10% discount on all of their products, and they'll even throw in some surprises for you.
Freelance Nail Technicians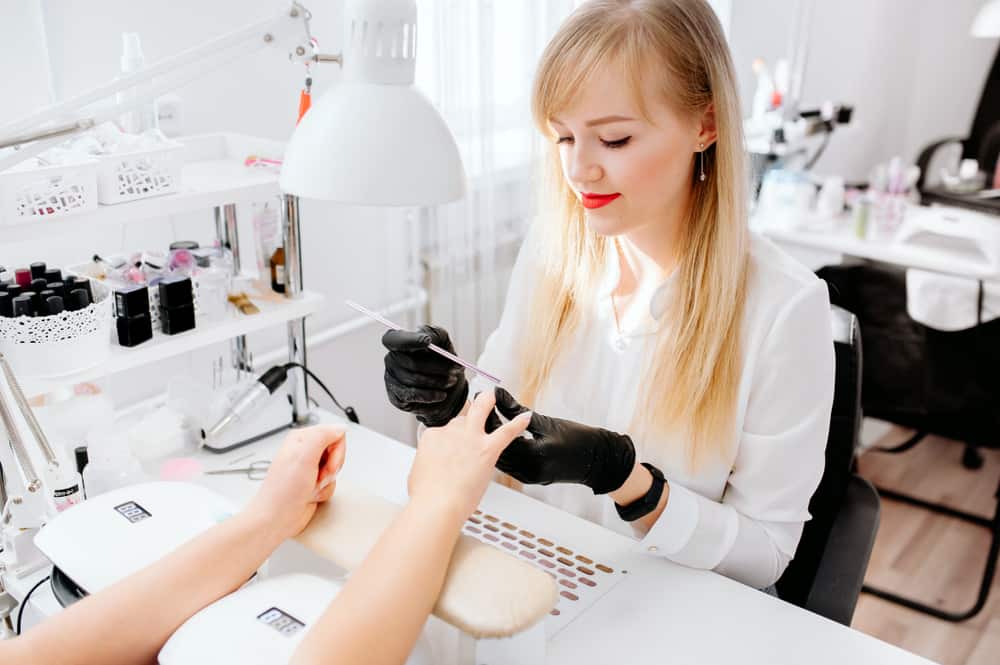 If your local nail salons are giving you trouble about wanting to bring your own nail polish, you should search out independent or freelance nail technicians.
Many talented technicians prefer to work independent of a studio or salon.
You can search for independent nail technicians and cosmetologists through social media, like Facebook or Instagram.
You will also be able to see their work beforehand, so you can judge whether or not you think they're capable enough to do your nails properly.
Independent nail technicians often work in their home studios or will come to your house.
They're an excellent option for those who may not like the noise and chatter of nail salons.
When you hire an independent cosmetologist, you're also supporting someone's small business and potentially helping them get closer to opening up their own salon.
Freelance nail technicians can be a lot easier to work with, and if you become a regular customer of theirs, they can also be more personal, as well.
Everyone should be able to have beautiful nails, without having to compromise their well-being or their fashion choices.
Your nails need special care and attention in order to keep them healthy.
You shouldn't have to worry about harsh chemicals or potential carcinogens.
Whenever you get your nails done at a salon, make sure to pay attention to the products they're using on your body.
As the science of cosmetics evolves, hopefully we can leave all harmful chemicals in the past.