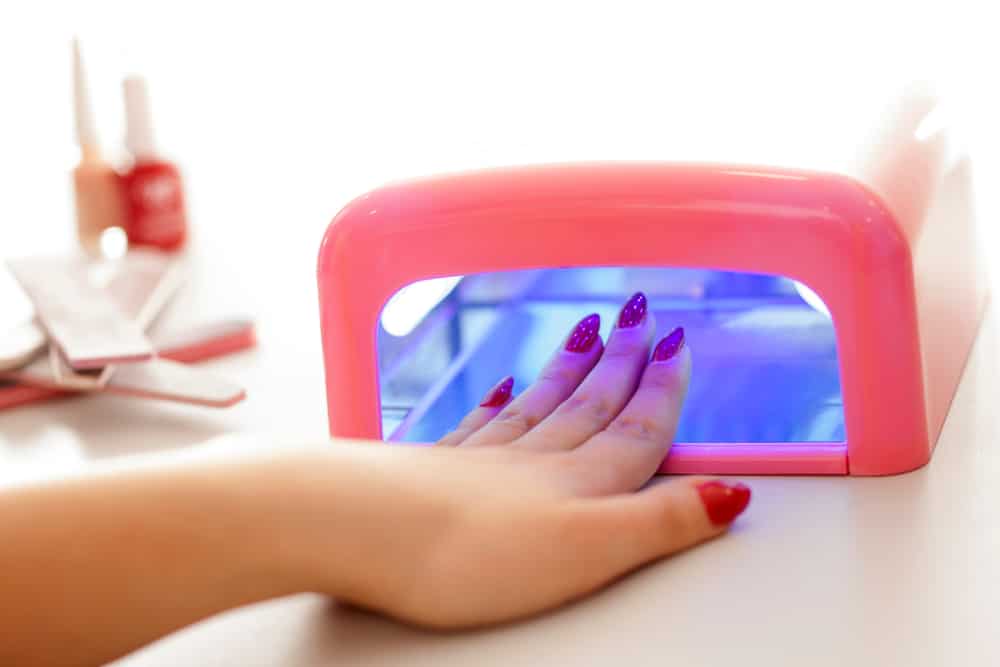 While most people have heard the saying "beauty is pain", it doesn't have to be that way.
Oftentimes, there is damage being done when you are feeling pain, and you should address any pain you may feel while working with any kind of professional.
While some pain may be productive such as pushing your cuticles back or going for a jog, you still shouldn't ignore it just because the result will be pretty.
Why Do My Nails Burn Under UV Lights?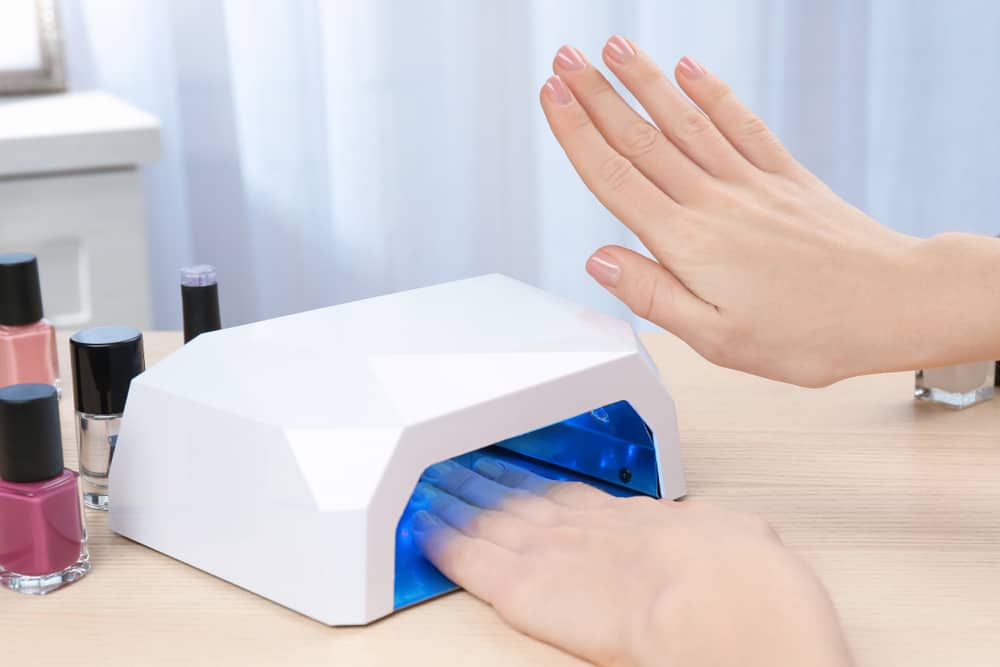 Your nails burn under UV lights because you are curing, or cooking, the artificial nail onto your natural nail.
During this hardening process, it's normal to feel some heat.
However, it is not normal for there to be burning, especially if it leaves a mark.
When a lot of heat becomes a burning sensation, then there may be a problem occurring.
Heat spikes can be the cause of burns while having gel nails applied to your natural nail, but there are ways to avoid the heat from getting worse.
Burning your finger is never healthy, especially the thin skin around your fingers and nails.
Too much exposure to ultraviolet light is known to lead to skin cancer, especially if you're frequently getting to the point of burning yourself under the ultraviolet light.
Another reason your nails may burn under UV lights is that your gel was applied too thickly and done too quickly.
When the gel nail process is sped up too much, it can result in the heat spreading too quickly and the heat spreading to the skin around your nail.
If the artificial nail is applied too thickly for what your nail can handle, it will take more heat to harden the artificial nail properly.
More time under the UV lights results in a higher likelihood of getting a sunburn from the UV light your nails are under.
Sometimes, it's the hardening process that is causing the burning in your nails.
The substances used in acrylic, gel, and polygel need to be exposed to enough energy in order to change their density and chemical makeup.
The heat energy that is dispersed by UV lights is normally the perfect amount of energy to kick polymerization into gear without burning your skin.
New bulbs make UV lights even hotter than normal.
What Are Heat Spikes?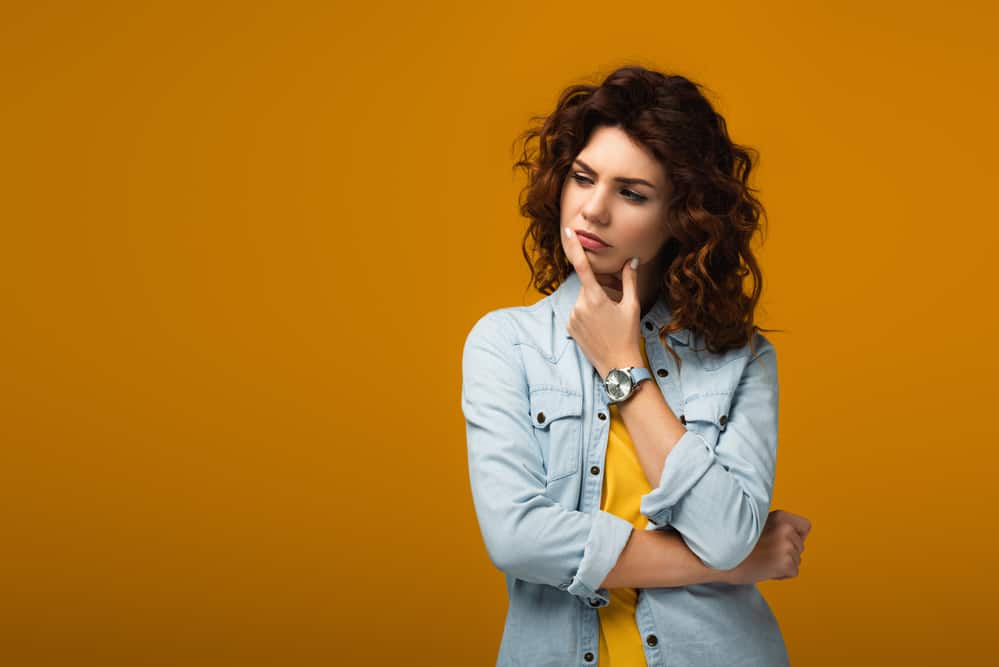 Heat spikes are an exothermic reaction that happens when bonds form between the artificial nail, the adhesive, and your natural nail.
When time under the heat source is managed properly, there's usually no pain involved in the process.
The more heat energy that is transferred from the UV light to your nail, the more chemical reactions go off and create even more heat.
When the amount of heat energy given to your nail exceeds what is required, the difference is felt as a hot sensation that travels through the surrounding area.
Sometimes, all your nails or fingers need is a break from the heat source.
By giving your hands some time to breathe and cool off, you are allowing them to recuperate before any major damage is done.
The two most common causes of heat spikes are misjudging the amount of time needed under the UV light and over-filing your nail.
UV lights vary in strength depending on the brand of light being used, the age of the light, or how much the bulb has been used.
Over-filing is not unusual when working with a newer nail technician who may not know your fingers as well.
You're also thinning the natural nail when over-filing, making it more sensitive to heat.
Heat spikes are known to happen occasionally, but they shouldn't happen every time you get your nails done.
Constant heat spikes may be a sign that you should find a different nail technician, or at least tell your current nail technician about the problem.
There's no need to be shy about telling your nail technician if your nails begin to burn under the heat lamp.
Good nail technicians would want their customers to let them know if their customers are feeling pain from a service that doesn't normally involve pain.
Healing The Burns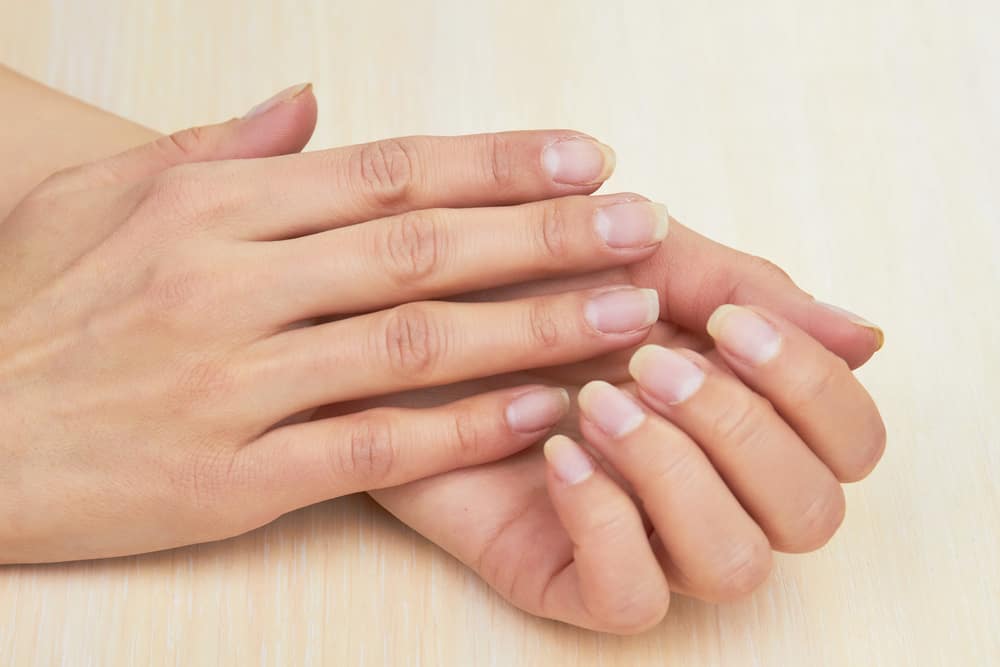 In order to heal the burn, you have to consider what is causing your nails to burn.
If the burn is coming from underneath your artificial nail, then you want to have the nails removed if it continues for more than a few hours.
It may be a sign that your natural nail took too much damage and isn't strong enough to handle the artificial nail.
The best way to avoid permanent nail damage is to give your natural nail time to heal.
You may want to invest in a bottle of keratin treatment, which is applied like nail polish and gives the nail the exact nutrients it needs to regrow.
Keeping your hands moisturized and applying cuticle oil will also help the nail grow back correctly.
If your skin around the nail is what is burning while you're under the UV light, you will want to check for any polish or adhesive that could have gotten on the skin touching the nail.
Gel and polish should never be left on your skin when your hand is put under the curing light.
If you don't notice the misplaced product until your appointment, you can use nail polish remover and a cotton swab to remove it.
If it continues to burn, you may be having an allergic reaction to something in the artificial nail solution, base coat, or top coat.
If the burning has spread through to your fingers, then you have gotten a sunburn while spending your time under the UV light.
In order to limit the amount of damage done to the skin on your hands, you'll want to invest more time and resources into healing your skin.
You'll want to put a cold compress on your fingers that are burning to stop the skin from burning further.
The Cancer Risk Of Curing Lamps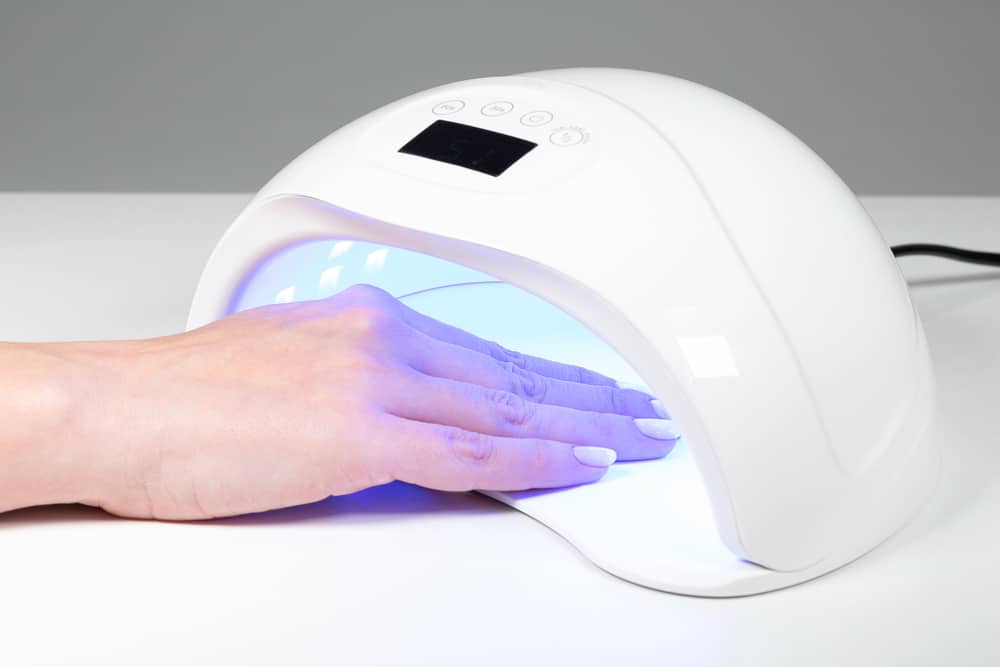 Although the exposure to the ultraviolet light may be short and limited, dermatologists believe it is more than enough to increase consumers' risk of skin cancer.
According to one study, it only takes 12 appointments to increase your risk of skin cancer.
While curing lights are less likely to cause cancer than tanning beds that are exposing your entire body to ultraviolet light for even longer, their risk shouldn't be written off or ignored.
It's not uncommon for skin cancer to begin on the hands.
If you have to spend eight minutes or more under the UV light during your appointments, you are even more likely to get skin cancer.
It's not uncommon for nail technicians to give their clients more time under the UV light because it is better for the artificial nail to be over-cured rather than under-cured.
Although there is a risk of skin cancer, there are things that you can do and use that will greatly lower your risk.
There's no need to give up the beauty of your nails when there are preventative measures you can take.
Before your appointment, apply a thin layer of sunscreen all over your hands.
Try your best to dry your nails off or avoid your nails if possible.
The sunscreen is excellent for your skin, but the oils in the sunscreen will make it difficult for the artificial nail to adhere to your natural nail.
If you're worried about the way that the sunscreen will spread to your nail from your skin, you can also get a protective glove that leaves your nails exposed.
The YouVeeShield is made with a special blend of materials that includes titanium dioxide, which is found in sunscreen.
You could cut holes out of regular gloves, but you'll need to make sure that they're thick enough.
How To Avoid The Burning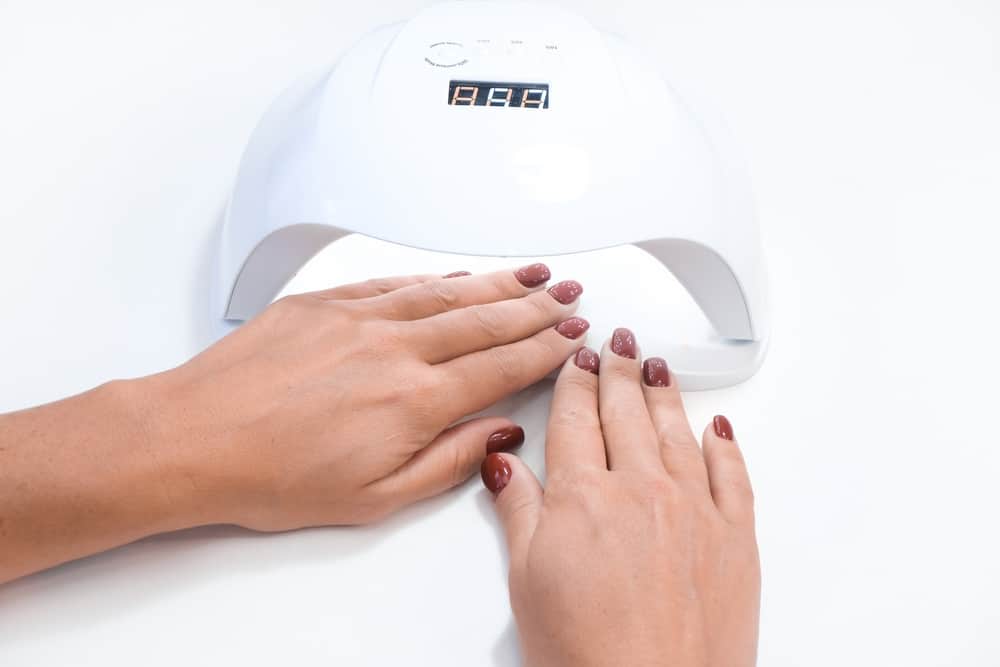 There are a few ways you can avoid having your nails or fingers burn while they're under the UV light.
One of the best ways to avoid burning your nails is by knowing the state they're in.
Thinner nails are more sensitive to a variety of nail treatments, but especially anything involving heat.
Knowing you have a history of nail sensitivity is something you'll want to share with your nail technician or consider when doing your own nails.
This allows your technician to account for your needing to pull your hand out of the heat more frequently.
A common solution to stopping future burning is to use products that are all from the same line or company.
It is best to match your base coat, top coat, and artificial nail to the UV lamp you're using.
This allows technicians to more closely follow the time estimates provided by the UV light's manufacturer.
What makes it so difficult for nail technicians to properly estimate how much time each customer needs is the extreme inconsistency of UV bulbs.
Even when the bulbs are new, they tend to vary in strength from brand to brand.
To stop the burn, you may have to apply less gel.
If there is less product on your nail, fewer exothermic reactions will be needed to harden your artificial nail.
You should be extra cautious when trying a new gel for the first time.
Each gel is made from a unique combination of substances that solidify at different rates, so it is better to get short, thinner gel nails when trying a new brand.
Once you've seen how the artificial nail hardens, you can experiment with longer nails.
When your nails have been damaged in the past, they are more prone to taking damage in the future.
UV Lights Versus LED Lights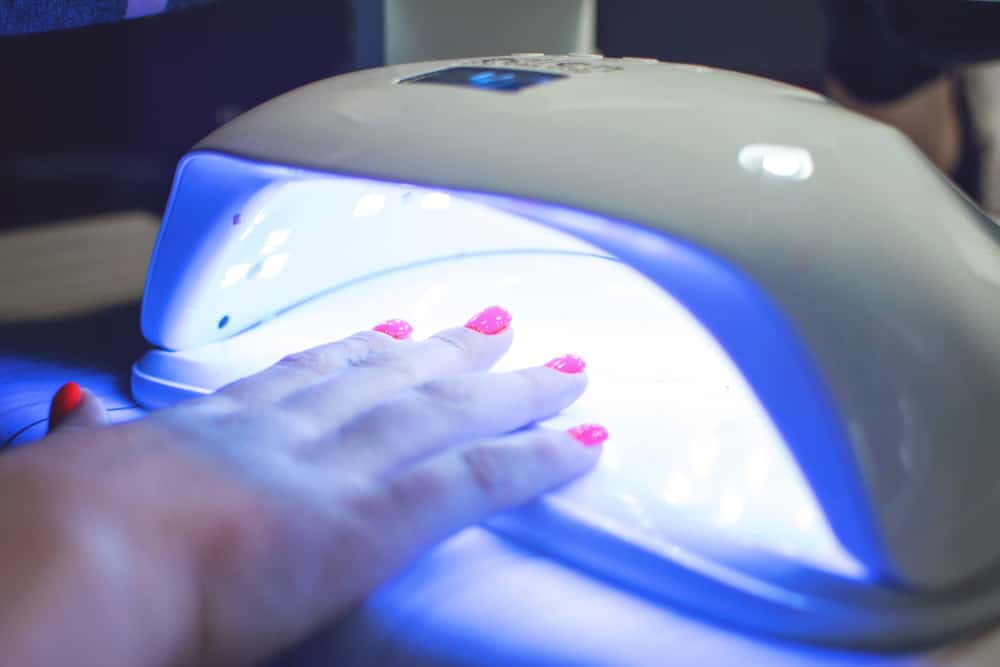 There are two types of curing lights used to harden artificial nails: ultraviolet lights and light-emitting diode or LED lights.
Both light types emit ultraviolet rays, but they do it in different ways.
LED lights are able to send a condensed beam of ultraviolet to a smaller area and UV lights can send a broad spectrum of wavelengths to a larger area.
Some salons prefer to use LED lights because the bulbs last longer and can harden gel faster, but they can't be used to harden all gel types.
While UV lights are more likely to cause a light burn all over your hand, the potential burn from LED lights is more intense and contained to a smaller area.
LED lights won't be beneficial to people who frequently experience heat spikes.
It only takes LED lights 30 seconds to cure compatible nails, while UV lights can take a minimum of two minutes.
LED bulbs also last much longer than UV bulbs, averaging about 50,000 hours of usefulness compared to the 1,000-hour lifespan of the UV bulbs.
The longevity of the bulbs makes it easier for nail technicians to properly calculate how much time your nails will need thanks to the consistency of the bulb.
However, you'll need to make sure that the artificial nail you decide to use is compatible with LED light beforehand.
By looking at the bottle of the nail solution you plan to use, you can find out whether or not LED lights can cure them.
All gels can be cured UV lights because of the wider spectrum of wavelengths they emit.
While LED lights may not stop burns from happening, they can limit the area impacted by the ultraviolet waves and lower the risk of your whole fingers being burned.
How Nail Health Leads To Pain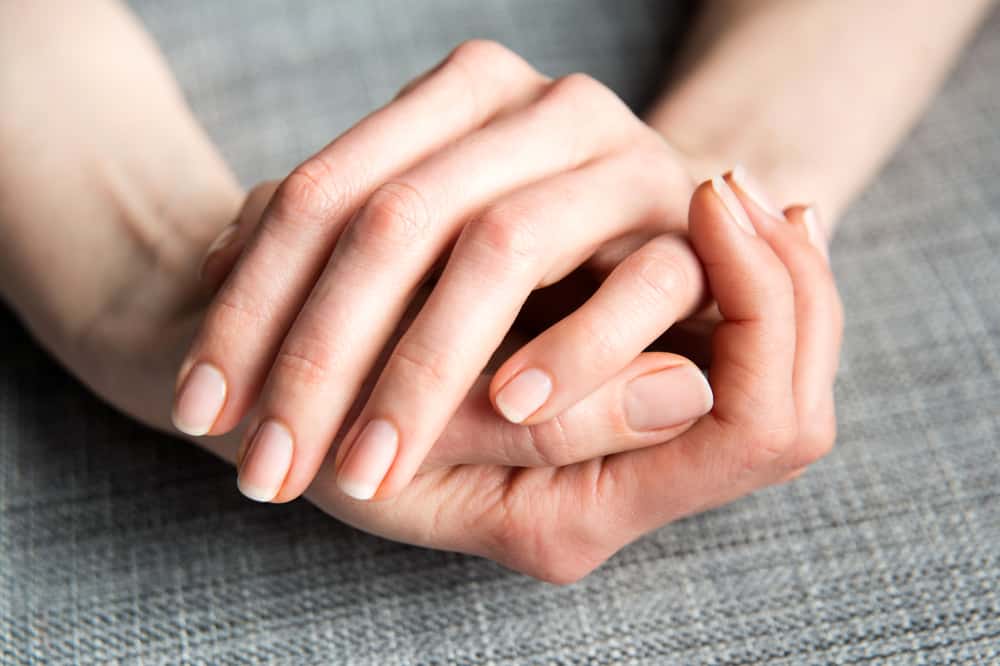 People who frequently experience higher levels of discomfort whenever getting their nails done should take into consideration when the discomfort is occurring.
If your nails feel sensitive while getting any type of work done on them, then you may have a thinner nail than most people.
Tell any nail technician you work with about how thin or sensitive your nails are, and most technicians will be vastly more conscious and careful about how they file and coat the nail.
If you continue to experience problems with burning, don't be afraid to try another salon.
People who are looking to strengthen and thicken their nails will want to consider taking biotin supplements.
These supplements strengthen your nails, hair, and even your nervous system.
Those who wash dishes with their bare hands may find that their nails are thinner and more brittle.
You'll want to wear rubber gloves to keep the water and chemicals in the soap from drying your nails out.
Even after you've strengthened your nail, you'll want to make sure not to over-file your nail and limit filing to only what's necessary.
You will also want to keep the layers of product you apply as thin as possible because it will lower the amount of time needed for your nails to cure.
If you notice that you've burned your nails again, you'll want to apply an antiseptic and an antacid product.
Drinking plenty of water will also help heal any burns you get.
The best thing you can do to prevent burning your nails under UV lights is to apply your artificial nails cautiously and to only get artificial nails you know your natural nail can handle.
Luckily, there's a multitude of solutions for stopping your nails from burning.