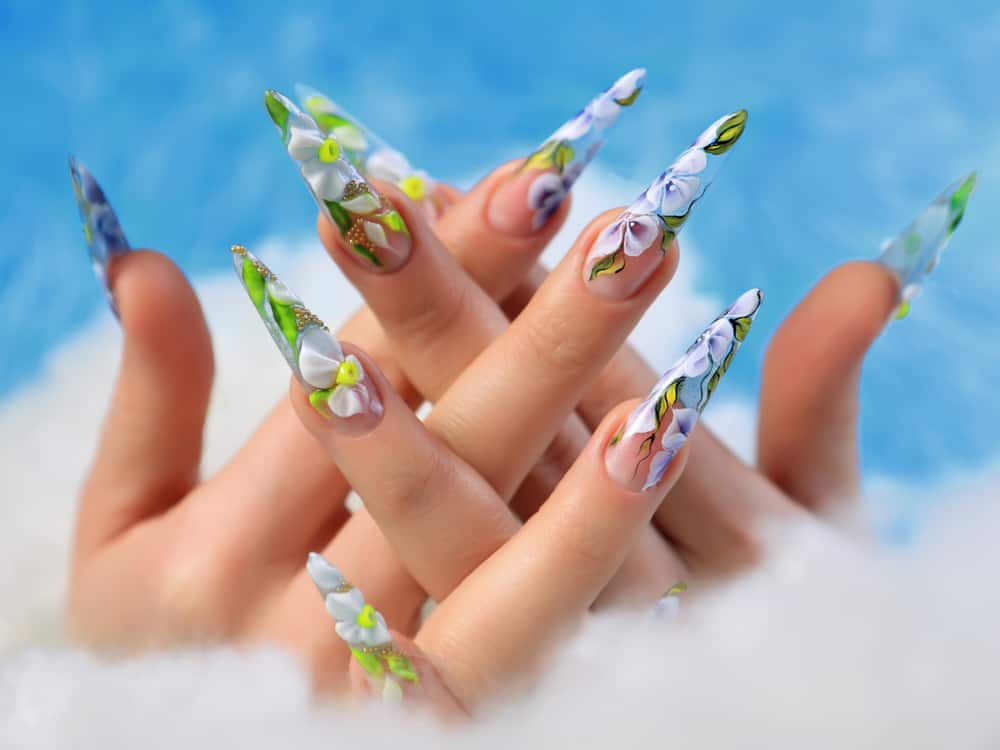 If you've never had fake nails before, there are a few things you need to know, from what to expect at the appointment and what to expect when you get home and begin to function with them.
It can be an exciting experience having your first set of fake nails, regardless of which kind you get.
Let's address what you can expect that's different between each kind so you can make an educated choice for yourself.
You will have to sit for a lengthy period for the appointment as it goes in several stages, plus drying time.
You can also expect to have to make changes in the way you do daily tasks with your nails.
Let's address these points and then get into the types of fake nails and their specific challenges and positive points.
What Can I Expect From My First Fake Nail Appointment?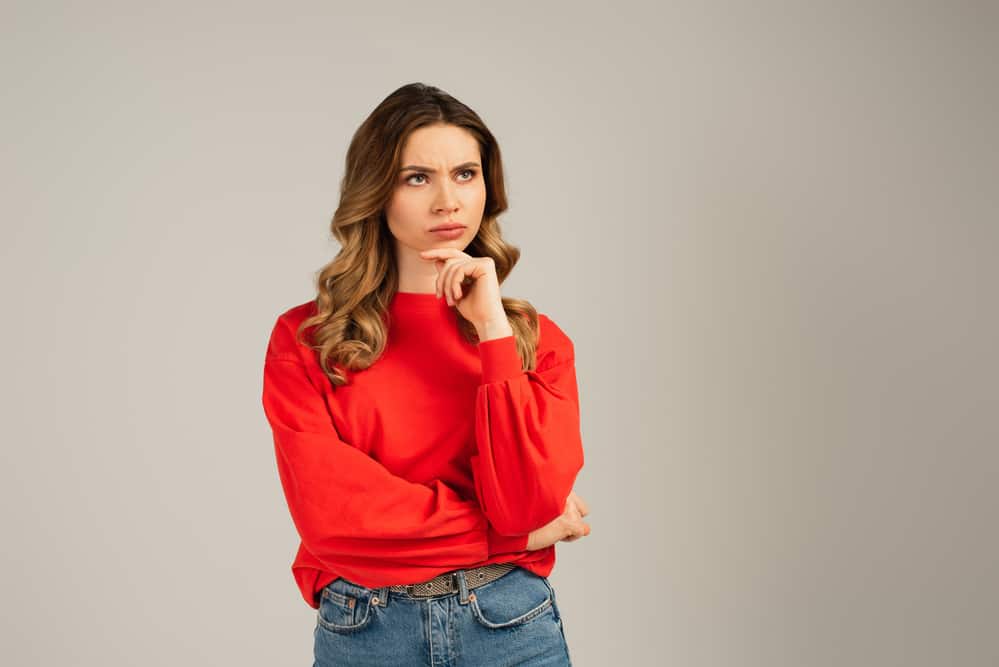 The nail salons typically take walk-ins, but it's strongly suggested that you call to make an appointment at the salon of your choice.
When you talk to the receptionist, let them know that this is your first time with artificial nails.
It may help if they understand that you will need a bit more guidance.
Once you get there, be prepared to sit for a prolonged period, typically an hour to 90 minutes from start to drying time.
It typically takes 15 minutes to dry acrylics, but gels are quick, just a minute or less under the UV or LED lamp.
The nail tech will inspect your nails briefly for a few things they typically won't mention.
They'll look at the health of the nail.
If you have made them aware that it's your first time, they'll inspect the nail for fungus and the overall health first.
If you have developed any nail issues, then they may advise you not to get the fake nails as this will make things worse.
What Can I Expect From Acrylic And Gel Nail Application?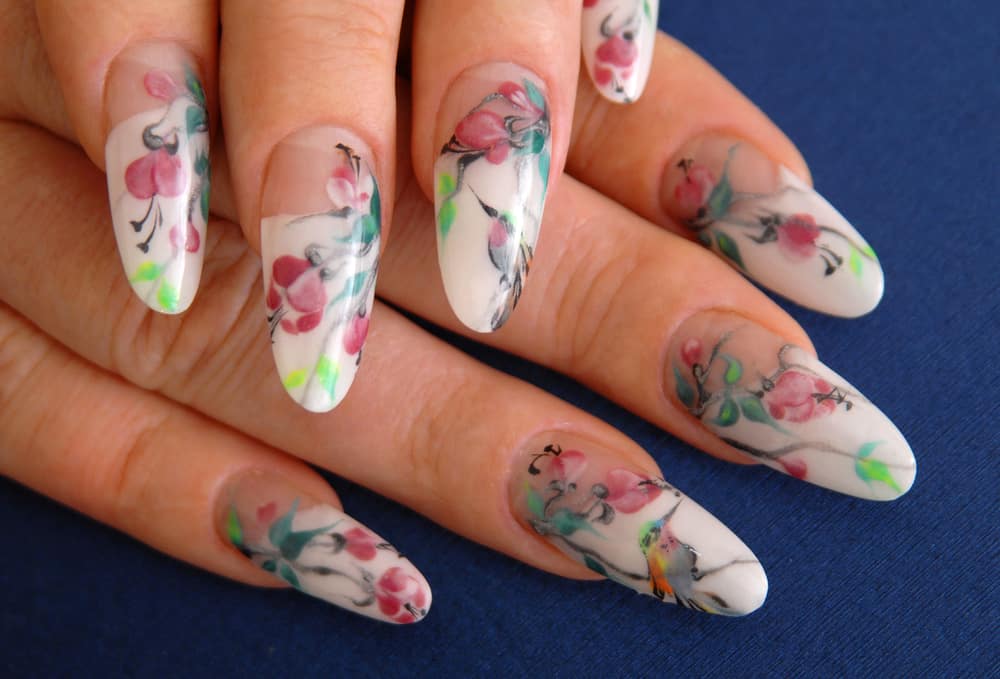 If your nails are healthy, they will begin the manicuring process.
Your nails need to be manicured properly.
They will sometimes soak the nails if the cuticle is thick or looks like it needs to be maintained.
The cuticles will be cut back, and any hangnails removed.
Then, they'll file the nails to ensure there's no splitting, cracking, or peeling of the nails.
The whole point is to fortify your own nails so they can support the fake nail tip and the fill.
The natural nail will be roughened, and the nail tips applied.
If you have acrylic, the fills will be done with acrylic powder after the plastic nail tips are clipped to the desired length.
They'll ask you to indicate the length by placing the attached tip inside an enclosed nail clipper.
Once you agree on a length, they will clip the nail to size.
If you wish to leave the full length of the nail, they won't clip them back at all.
The tech will roughen up the edges of the nail where the tip is attached to the natural nail as well as the rest of your natural nail.
This will be done with an e-file (electric file like a Dremel).
Acrylic or gel is now applied.
If you have acrylics, the next step is to apply the acrylic powder.
This will be the most time-consuming part, so you may get a bit antsy.
Making conversation with the nail tech typically takes care of that.
They'll roughen the nail up again and then apply oil to the nails and cuticle.
You will then be asked to wash your hands.
If you have chosen gels, now is the time they would apply the first coat of base gel and cure it under a UV lamp or LED light, which typically takes about 30 seconds for each coat.
There will be three coats of gel: base, color gel nail polish, and top.
Each coat is cured under the lamps before the next is applied.
Acrylics are three coats of regular base, color, and topcoat and dried under a fan and sometimes an LED lamp.
How Do I Keep From Ruining My New Fake Nails?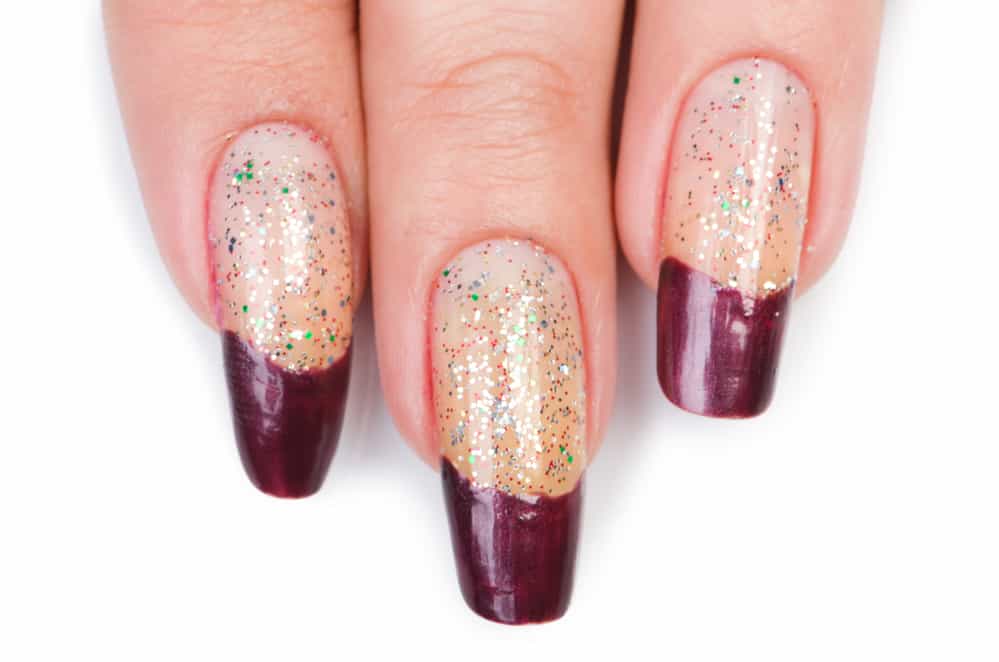 The first thing you need to do is have patience during the drying and curing process.
That means no rushing out the door.
Wait until they are cured and not just surface dried to the touch.
One of the most common ways that first-timers ruin their new nails is at the end of their manicure.
They look gorgeous, but you have a busy day ahead and you've got to run, so you drag your finger lightly across one or two of your nails and walk out.
You get to the car and smudge the nails on your door handle or steering wheel.
This can be prevented.
Once they are dry to a light touch, sit under the lamp or fan for about 15 minutes longer and acrylics will be cured enough for activity.
Don't push it, though.
Depending on the climate and temperature of your skin, they may need more time before you can do things safely like stick your hand in your purse.
Gels, on the other hand, will cure quickly, and you can resume 100% of your life moments after curing.
This makes gels a good choice for first-timers.
What Happens If My Fake Nails Are Too Long?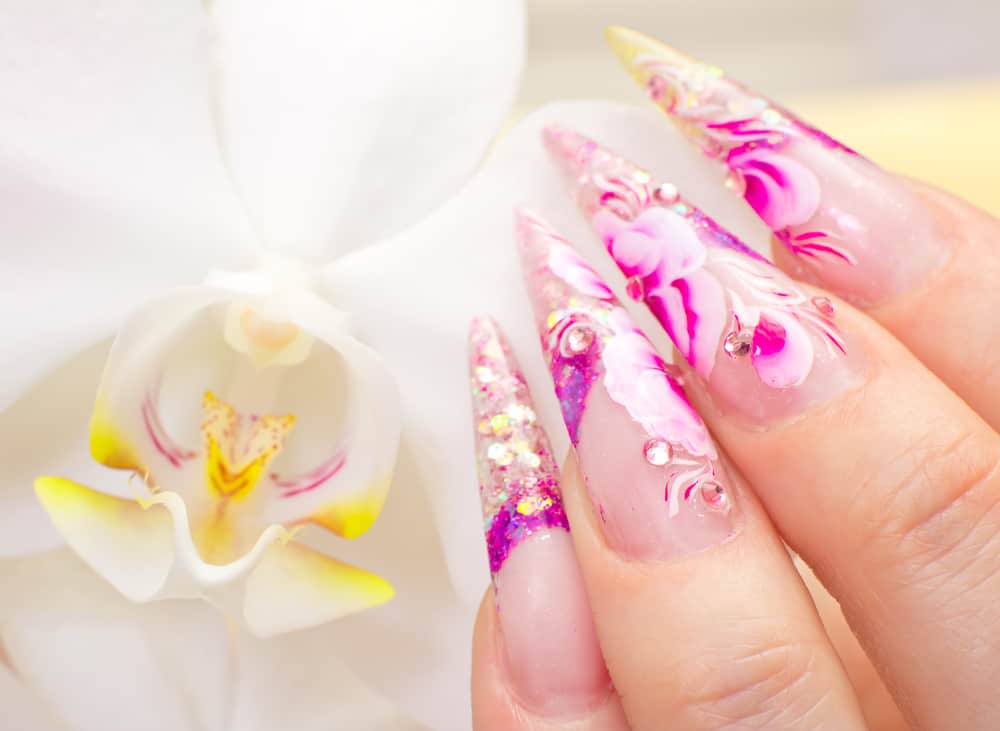 If you don't already have long natural nails or have never functioned in your daily tasks with nails that long, you may want to reconsider the length.
When you have your fills and are already used to the length, you can always have another full set of longer nails.
If you make a mistake and choose the wrong length, you can also always have them cut back, but here's the issue with that.
If you have the nail length cut back, you risk cracking and weakening the integrity of the nails.
Your polish will need to be done again as well, so you might as well start smaller and work your way up to longer nails.
You'll understand more why after you've read the next sections.
What Can I Expect From My New Fake Nails After My First Appointment?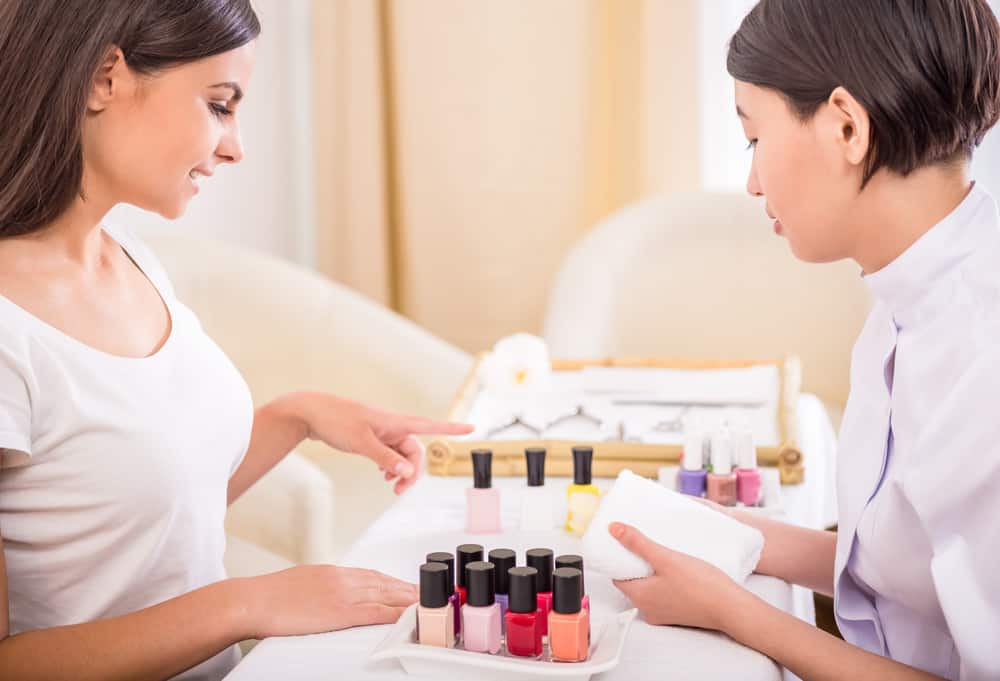 For first-timers, the moment you are finished, you will notice a marked difference in how your hands feel.
They will look awesome but may be uncomfortable for a little while.
The nails may feel a bit heavy.
Most things you do and take for granted will feel a bit awkward.
If you type at all for a living, you'll notice a difference.
You may make some mistakes in the form of typos, so you'll have to adjust.
If you work with your hands or carry things like a restaurant waitperson, then you will also find a difference in balance and coordination at the level of your hands.
Depth perception in this case will also need to be relearned.
It sounds terrible, but it's not bad after a short while for most people.
Some people can't take the change and they end up either removing them, cutting them way back, or never getting them again.
Your Hygiene Routine Changes With Fake Nails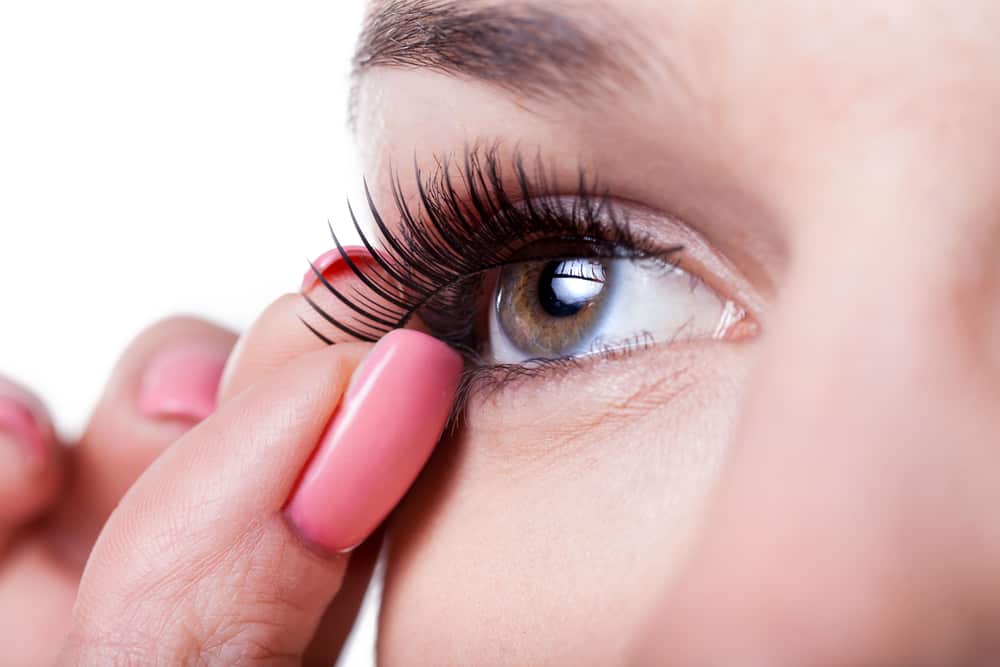 There are things that you do every day that you take for granted.
When your nails are natural or a shorter, more active length, you won't notice it.
On the first day, you come home with fake nails, within hours, you'll notice.
You'll be conscious of everything you do.
First, the bathroom.
You are in there several times a day, and nothing much more needs to be said about bathroom activities.
It will take some maneuvering, but it's easily doable.
Do you wear contact lenses?
This is something that needs to be done with even greater care now.
It's easy to poke yourself in the eye with fake nails.
Acrylic and gel are both typically smooth, but you must be careful with some of the current popular shapes, namely the stiletto style.
Those are the mega-pointed tips that can easily poke your eye, scratch a cornea, or damage a contact.
Also, be careful touching your face a lot with any sudden movements for a while until the new conscious movements are a habit.
Cleaning your nails will change.
Unless you work with your hands, you've probably not used a nail brush with any frequency.
If you do, then this change won't be so bad.
You will notice that you'll collect dirt under the nails and on top where your nail decoration is.
It can take some time to notice, but you may notice yellowing or some type of discoloration over time.
You'll also be collecting germs more than you would with your natural nail.
Plastic and acrylic powder can harbor fungus and other germs, too.
You can prevent this by regularly washing the nails with antibacterial soap and using a nail brush several times a week, and always after using your hands for anything germy or dirty.
After work is a great time and at least once during your workday.
Nails tend to get sticky from a lot of different environmental contributors.
Keep Q-tips and alcohol on hand.
Dip the tip into the alcohol and run it under the nails.
This will quickly kill anything residing under the nails that can cause fungus and bacterial infection.
You are advised to do this quickly after using the bathroom whenever possible as this is an area that will carry germs to other areas of the body via the hands.
Today, we are more conscious than ever of the passage of bacteria and viruses so we can use it as an opportunity for prevention.
How Expensive Are Fake Nails?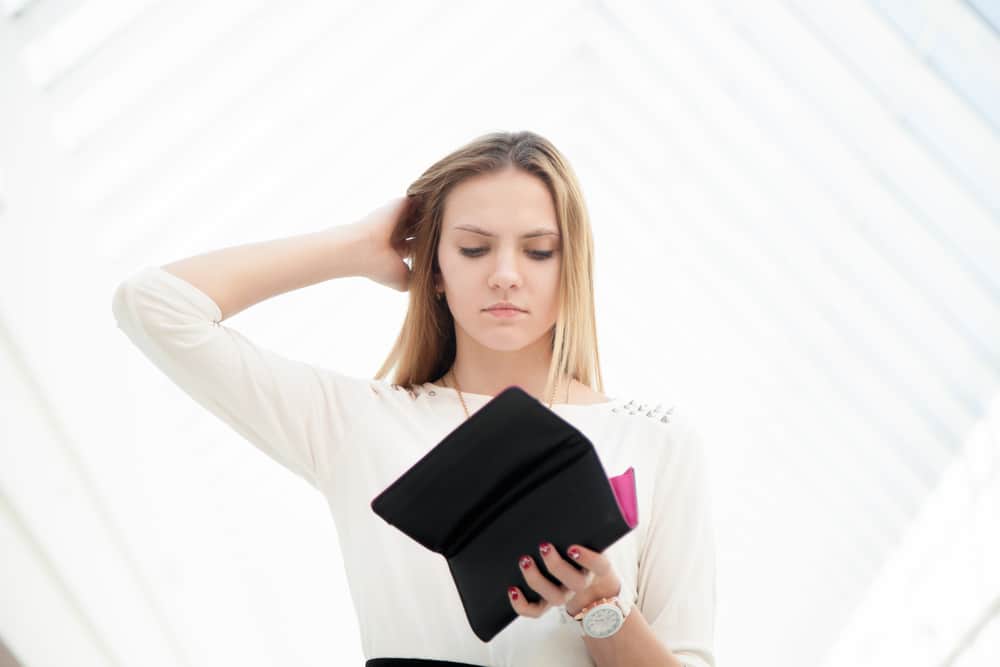 The overall cost of fake nails depends largely on which type you get.
Acrylics can run you up to $40 and gels are typically that much to start with.
Fills for acrylic are typically around $17–$20 each time.
Gels are a bit more, but they last longer.
Your budget for keeping fake nails can run you between $500 and $1,000 per year.
This depends largely on how many times you must get fills and how many full sets you get.
If you wish to keep your nails long term, you'll have to keep them healthy.
Fungus and nail damage prevention is the key.
It's recommended that you have a fresh, full set put on to replace the grown-out nails every third fill appointment instead of filling the old nail.
Will My Nails Be Damaged By My Fake Nails?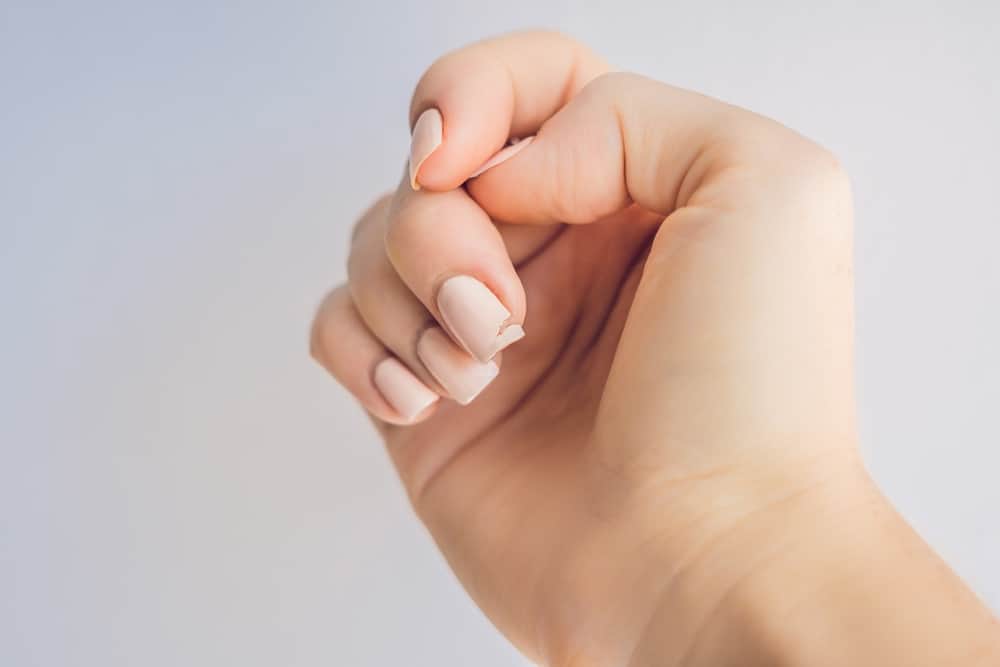 Yes, your natural nails will be damaged on some level if you don't simply fill the nails every time they grow out.
You can expect to have some yellowing under old polish and glue.
Keep in mind these are chemicals and your body does see them as an invader.
Your immune system can kick in and cause the things that you want to avoid.
If you really want to care for your nails, you could leave the nails off for several weeks and up to a month or even more if you don't mind so that the nails can have a break to regenerate.
Long-term nails, whether they are acrylic or gel, will thin the nails out a lot over time.
They may or may not ever grow back to their normal state entirely.
This is because of overexposure to nail glue and chemicals.
Some professionals in the field say that gels are less invasive to the natural nail.
Though that may be true, you still should expect some changes to your natural nail if you are a first-timer.
You'll notice changes within the first three appointments.
Gels sit more gently on the nails, but you are also responsible for damage control.
If you peel or pry them off, the nail will still be damaged.
What Is Better For First-Time Fake Nails: Acrylic Or Gel?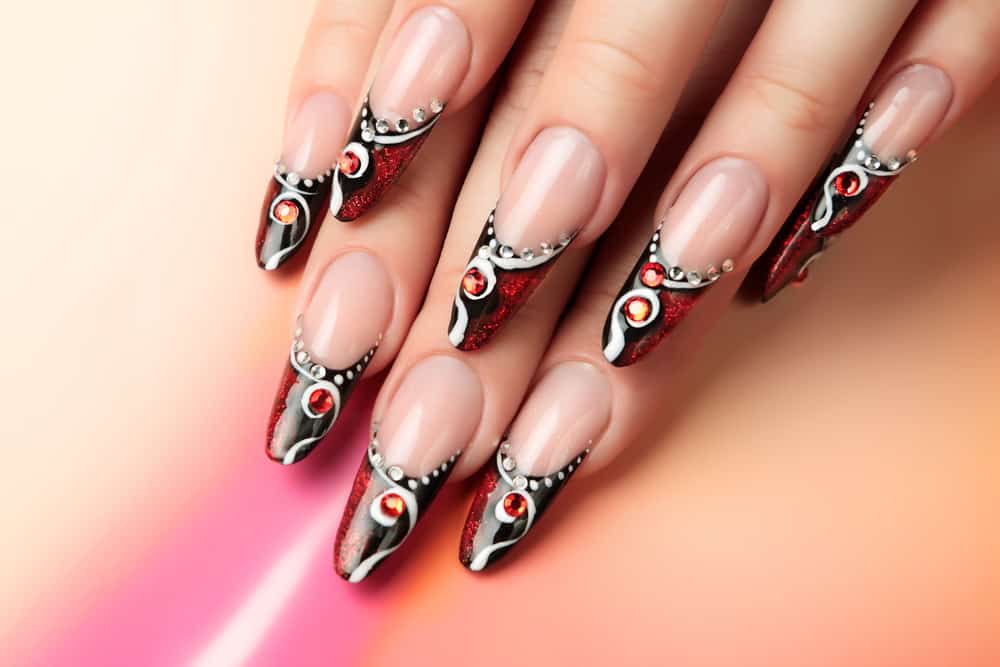 According to professionals in the field, gels are less invasive and easier to remove quickly and without damage.
Acrylics are harder to remove and are more apt to damage natural nails.
If you are a first-timer and are just trying them out to see if you want to wear them long-term or maybe you're just getting them for an event as a one-time thing, you may want to go with gels.
After the time passes that you wish to have them on, you can simply soak them off.
It's recommended that you do this in a nail salon and do not attempt this at home.
If you are worried about the cost, it could end up costing you just as much to remove them at home with the right products you will need to do this safely.
They will place a cotton ball soaked in acetone on the top of the nail and wrap them in tinfoil until they are soft enough to remove.
They won't chip or peel off the top layer of the natural nail.
However, if you pry or peel them off yourself, then you will damage the nail.
It will take some work on your part and not to mention time, money, and energy to restore the nail to its original, healthy state.
In short, get it done in less than an hour at a salon.
They will also inspect the nail for any fungus, and you can get a manicure at the same time.
That will kickstart your nails going back to health.
Bottom Line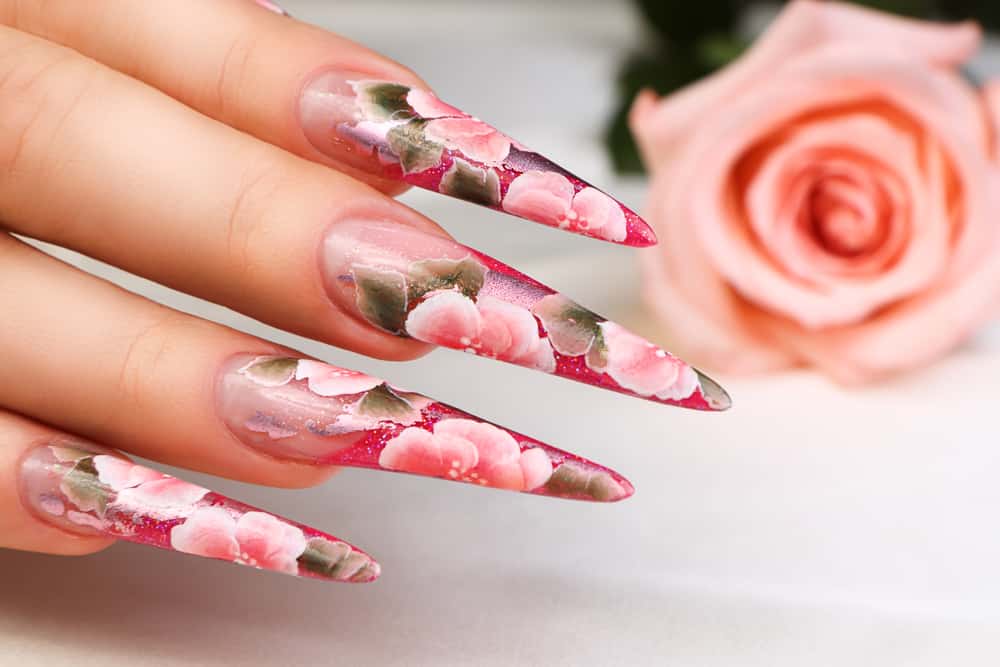 You can expect some changes in the way of normal life tasks.
There will need to be a leveling up of your game in the area of personal hygiene and bacteria control.
If you are a first-timer, you may want to consider getting the less invasive and easier to remove the option of gel nails.
Understand that there is exposure to UV and or LED lamps, and there are ways to protect yourself from any skin cancer or premature aging and damage to the skin and cuticle, such as with the use of sunscreen.
However, the exposure is quite quick and should be of little consequence.
There is more damage done with acrylics than with gels for the first-time wearer.
Make sure you carefully research each fake nail option.
Go with what suits your situation and your reason for getting them in the first place.
It's suggested that you don't start with nails that are too long unless you are used to your own nails being long and you just want a stronger option than your natural nail.
If not, you may find it difficult to manage everyday life and be tempted to clip or tear them off yourself.