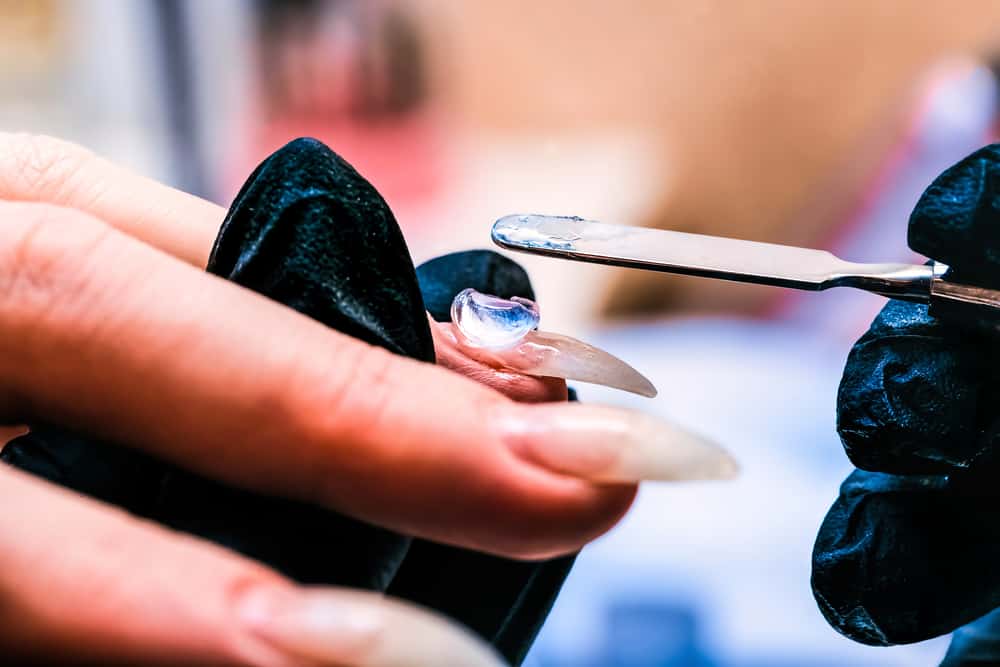 The world of nail art is filled with diverse options for turning your nails into a fashion feature or another opportunity to show the world your uniqueness.
One of the newest innovations to hit the scene is polygel nails.
Polygel is a combination of acrylic and gel nails that has the strength of acrylics and the flexibility of gel nails.
Although every person's nail sizes are different, there are recommended guidelines for creating the most natural and stunning nail.
How Thick Should Polygel Nails Be?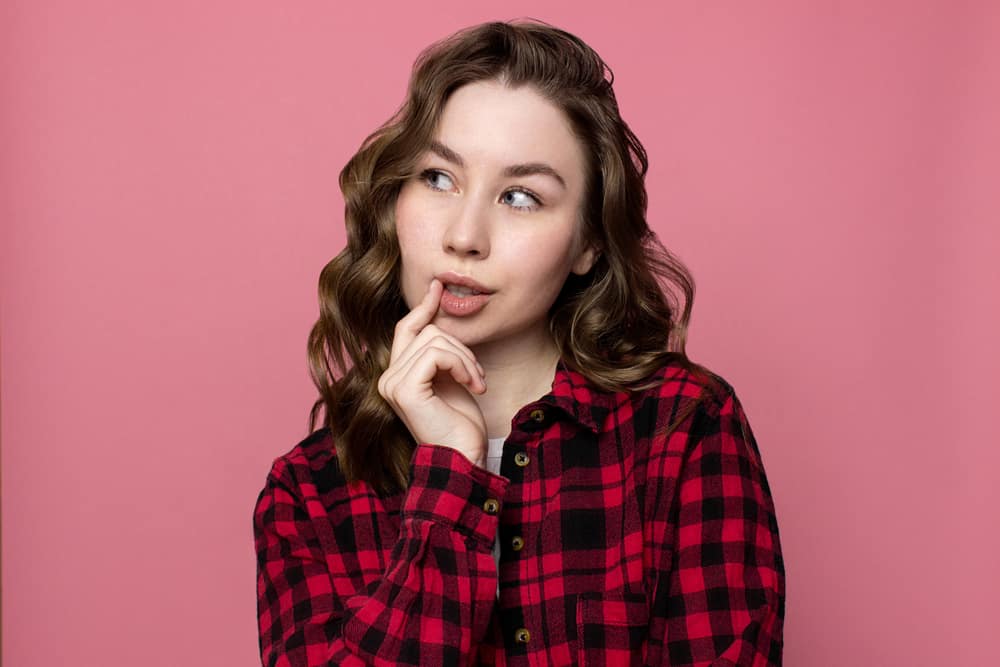 Short polygel nails should only be as thick as a credit card and long polygel nails should slightly thicker, in order to support the length and weight of the artificial nail.
For longer nails, you'll want to create a thicker apex and have thinner free edges.
The nail apex is the tallest point in the middle of your nail plate.
Your nail plate is the visible part of your nails.
The free edges of your nails are the edges that don't have skin covering them.
The apex of your nail takes on more of the integral stress than any other part of the nail.
If the apex isn't thick enough, the free edges of the artificial nail could snap in half with a single snag.
However, having too thick of an apex will have you resembling more of a crow than a human.
No matter the length of your nail, your free edges should never be over 0.3 inches.
Creating too large of an apex on a short nail will result in your nail resembling an egg, which is not the desired effect of polygel nails.
Those looking for the best polygel experience will want to seek the services of a professional, especially if it is your first time wearing this type of artificial nail.
Polygel may be easier to apply than normal gel or acrylic, but it takes a professional touch to get the perfect shape for your nails.
People with experience applying artificial nails may find they come to prefer polygel over other types of nails thanks to how much easier they are to mold and their affordability.
However, it is important to remember that there is no perfect type of nail, and all artificial nails take some upkeep in order to last longer.
How To Apply Polygel Nails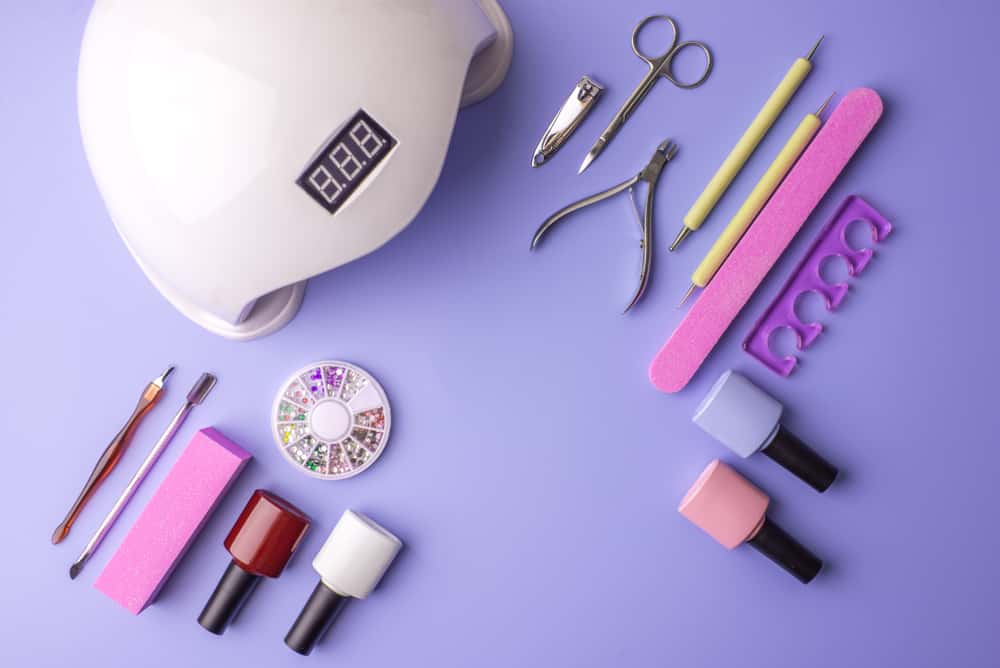 Before you begin to work on your polygel nails, there are some preparations that you will need to do beforehand.
You want to find a hand towel that is large enough to fit your entire hand.
It will catch any shavings or dead skin that may fall while you prepare, apply, or shape your nail and will make it much easier to clean up afterward.
To help the polygel stick to your nail better and limit the risk of infection or bacteria, you will want to wash your hands thoroughly and sanitize your fingers because of how easy it is for bacteria to get under artificial nails.
Now that preparation is complete, you are going to want to start by pushing back the cuticle and scraping off any dead tissue that may appear while you do so.
Then you are going to begin to file the entire nail lightly until it loses its natural shine.
Apply a nail dehydrator to your fingernail.
If you don't have a nail dehydrator, you can use 75% to 90% rubbing alcohol or a fragrance-free nail polish remover.
You should remember that not using a nail dehydrator may not give you the same results that you would get otherwise.
You will then want to apply an extremely thin base coat and cure your nails under a UV light for 60 seconds.
Take a pea-sized bead of polygel out of the tube and apply it to the nail.
Dip your brush in the slip solution and begin brushing the polygel over the nail.
Once you have the desired nail shape, you will want to cure your nails for 30 to 60 seconds.
Then you will buff, shape, and wipe down to remove unevenness.
A gel coat will be applied before curing your nails again.
Extending The Nail With Polygel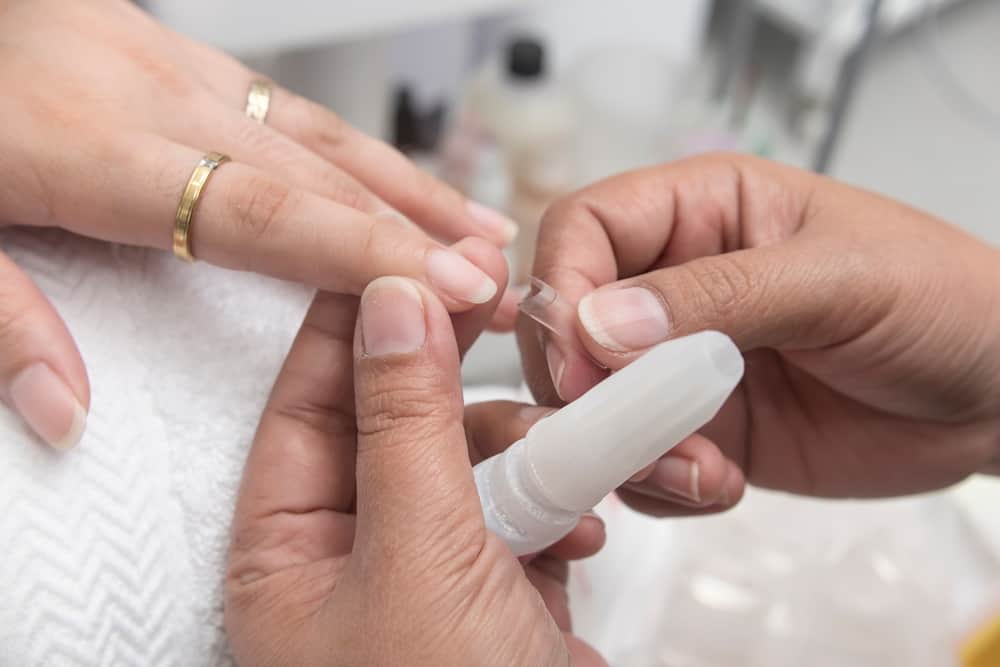 While some people may just be looking to give their nails a healthier, natural look, other people may choose to be bolder and more daring with their nail art.
Long nails are elegant and were once a sign of high social standing, but they take more effort when applied and more effort to maintain.
The nail preparation and cuticle preparation are the same, except that you'll want to make sure that you grab 10 nail forms that fit your fingernails before you begin working on your nails.
Nail forms are pre-shaped nail extensions that are used to help form the extended nail during the curing process.
Take a pea-sized bead of polygel out of the tube and apply it to the nail form.
Dip your brush in the slip solution and begin brushing the polygel throughout the form.
If you notice that the polygel is sticking to your brush more, apply more slip solution to your nails.
You should be careful how much slip solution you use because if you flood your nail with the solution, it will never cure or harden.
When covering the nail form with polygel, make sure to spread it along the sides to ensure strength.
Once the nail form is ready, you will want to press the nail tightly onto your finger.
If you notice any gel squeezing out from the sides, remove it with a wet brush.
You will also want to even out the underside with your wet brush.
When the nail has the right shape, you will need to cure it again for 60 seconds.
To remove the nail form, gently wiggle it back and forth until it loosens.
File down any remaining unevenness, apply a top coat, and cure for a final 60 seconds.
How Long Do Polygel Nails Last?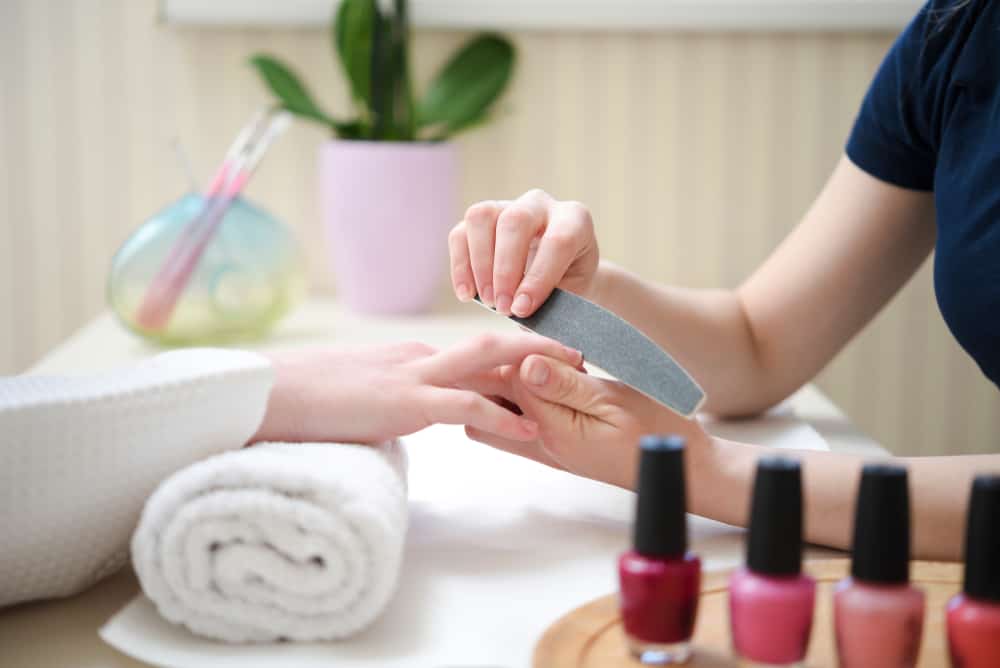 When polygel nails are applied properly, they last an average of 21 days, but some can last even longer.
However, there are also many factors that make polygel nails not last as long as they possibly could.
One of the most common reasons that people find that their polygel nails don't last as long as expected is the job they did in preparation.
If you do not wash, sanitize, and dry your natural nail properly, you are creating a more difficult surface for the polygel to stick to.
When you do not clean up your cuticles or remove any dead skin, this will also get in the way of the polygel.
The polygel tries to cling to the layer of skin particles, instead of having a sturdier base like the nail plate.
Using a nail dehydrator will prevent your nails from lifting and peeling quickly.
You can extend the life of your polygel nails by also using a nail primer, which creates a more adhesive surface on the nail plate for the polygel.
Those who work a lot with their hands may find that their polygel nails may not last as long if they choose longer nails.
The frequent friction that comes with tasks such as typing, playing musical instruments, or lifting heavy materials can damage your polygel nails.
Using a lot of harsh chemicals can break down your polygel nails and cause them to lift or become weaker to the point of breaking.
Activities such as cooking, cleaning, or gardening use many chemicals that are too harsh for the polygel to withstand.
The length of your nails is a major determining factor of how long they will last before needing to be repaired, removed, or they potentially break.
If you want to keep longer nails stronger, you can switch out nail forms for nail tips.
Removing Polygel Nails Versus Filling Them In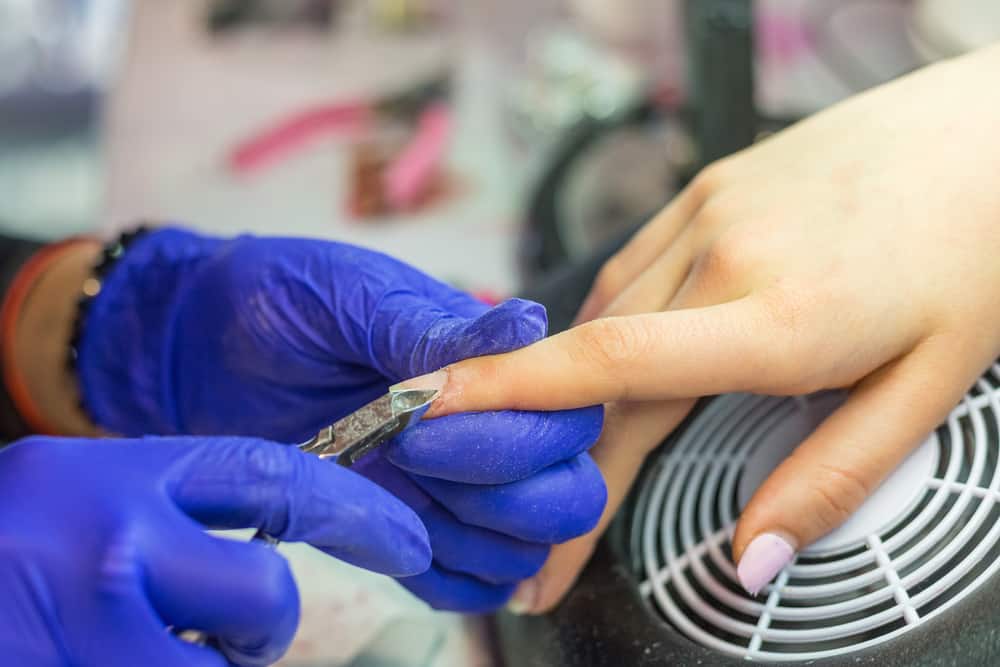 Just because you may experience a minor break or slightly lifting doesn't always mean that it's time to tear off all of your polygel nails.
Instead, you can make an appointment with your nail technician and request they fill in your polygel nails.
Once your nail technician has seen the state of the polygel nails and your natural nails, they will let you know whether it would be a better idea for you to remove the nails or simply fill in the weak points of the artificial nail.
For a fill-in, you will begin by washing your hands and completely drying them.
Leaving them damp may result in your nails not sticking properly and could lead to a fungal infection.
Once your nails have been cleaned, your nail technician will begin to file the polygel.
The goal of the filing is to remove any broken or weak points, but you don't want to completely remove all of the polygel from the nail.
Then you'll use a pea-sized bead of polygel and apply it to the base of the nail, near the cuticle.
Using a wet brush that has been lightly dipped in slip solution, the polygel bead will be shaped into the original shape of the finished polygel nail.
It is important to add the correct amount of slip solution to your polygel because it can be difficult to move when reapplying and adding too much slip solution will flood the polygel.
Once you have regained the desired shape, your nails will be cured for 30 to 60 seconds.
The rest of the process goes the same as it did the first time you had the polygel nails applied.
The fill-ins tend to be much faster than removals and reapplications while also being more affordable.
How To Remove Polygel Nails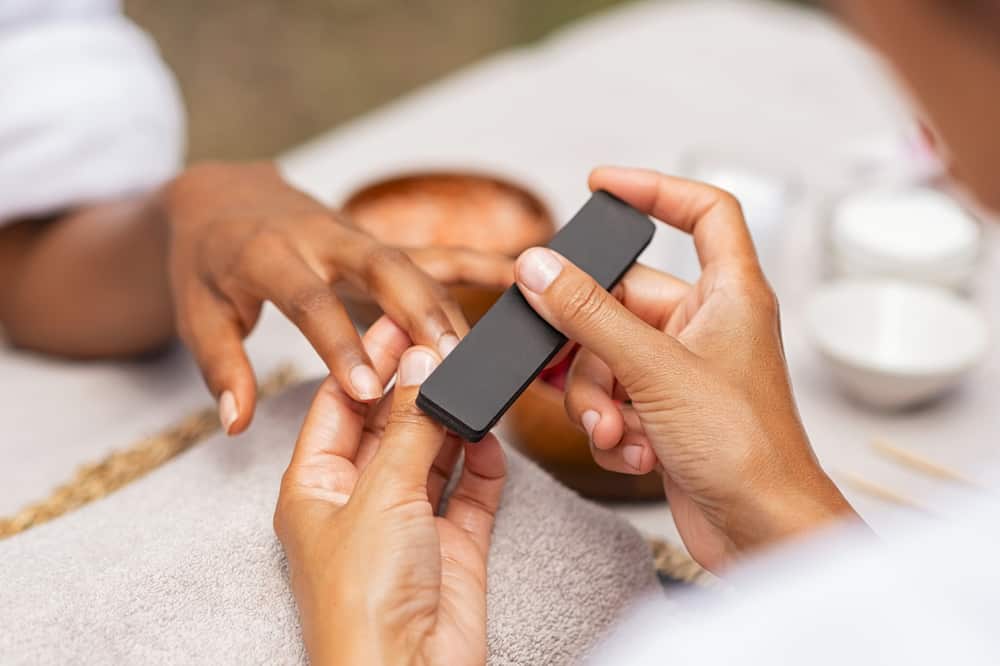 When removing polygel nails, it is best to see a professional nail technician.
However, it's not always possible to get an appointment in time or you may have to remove them quickly.
Luckily, there are a couple of ways to remove polygel nails.
It is best to remove your polygel nails in a well-vented area with plenty of access to fresh air.
You may also want to wear glasses and a mask for protection from the dust that will form.
The simplest way to remove your polygel nails is by filing them down.
You will need a nail file that is between grade 100 and grade 180 in order to break through the polygel.
Begin by trimming any excess length and then file the nail until the natural nail is revealed.
Once you can see the natural nail, file off any excess adhesive or dead skin until the nail plate is completely cleaned off.
This method may be cost-effective, but it takes vastly longer than any other method.
You can speed this method up by using an electric nail file or nail drill.
However, it is important to remember to be gentle with the nail drill, especially near your skin.
To remove polygel nails, you can also use nail polish remover wraps.
Start by cutting extra length off of your nail and filing the surface of the polygel nail.
Then you can open one of your removal wraps for each of your polygel nails.
The tighter you seal the wrap around your finger, the more effective and quickly it will take effect.
Soak your nails for 10 minutes and then remove the wraps.
From here, you'll be able to scrape the polygel off with a cuticle pusher, and you can buff your nails to get any remaining bits of adhesive.
Why Polygel Is Better Than Acrylic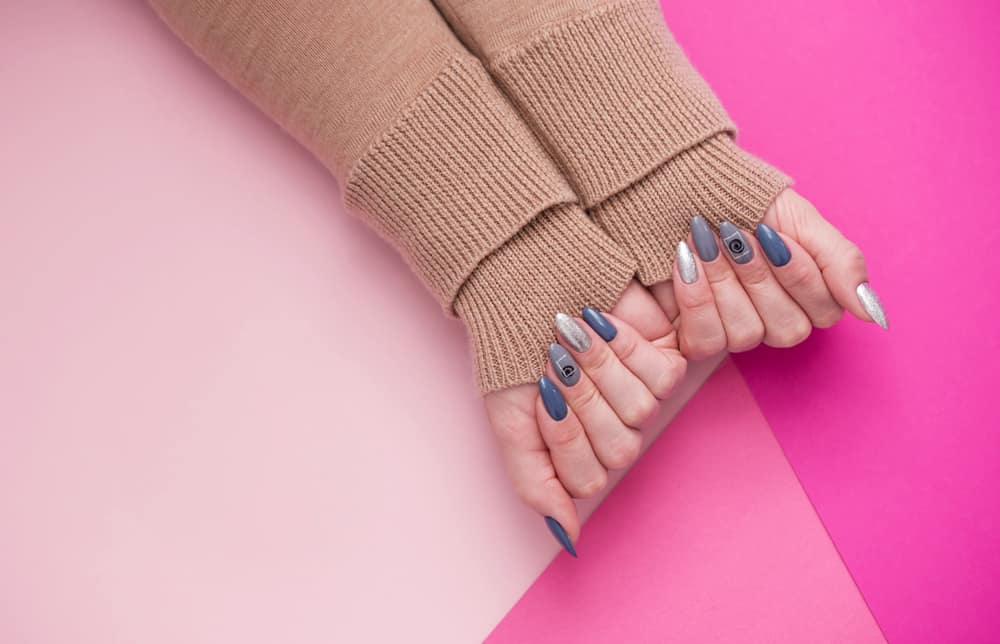 Polygel became an innovation thanks to the concern that both nail technicians and consumers had about acrylics.
Nail enthusiasts and technicians know the health risks that come with acrylic nails, especially over a long period.
Acrylic nails are known to weaken the natural nail bed and inhibit your nail's ability to grow properly.
The harsh chemicals in acrylics, such as formaldehyde or resin, are known to cause cancer in anyone who breathes in the fumes.
While acrylics can be dangerous for those who wear the nails, there is a massive risk of cancer in nail technicians who have to frequently create acrylic nails for people.
The risk for them rises even higher if they are unable to apply and file the nails in a well-vented area.
One of the best features of polygel nails is how much safer they are, for both the technician and the wearer.
Although it may cost more to get them at a salon, the safety that polygel nails offer is worth the extra expense.
Polygel nails are also much easier to do at home than acrylic nails since they only solidify after they have cured.
This gives you more time to perfect the shape of your new nail, unlike acrylics that dry too quickly for many at-home nail enthusiasts.
Practice Makes Perfect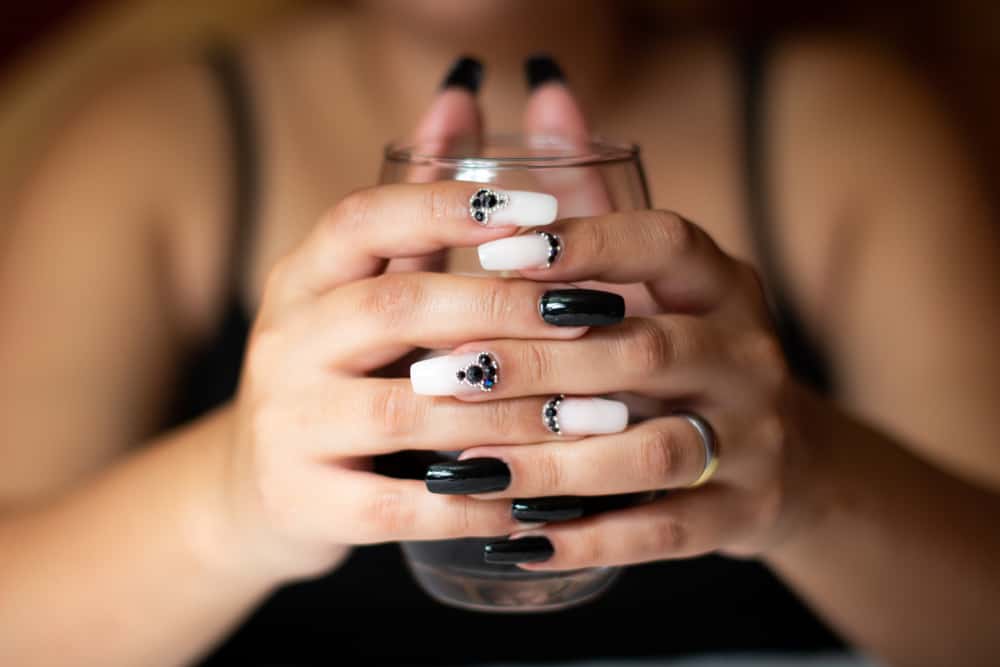 If you're looking to skip the extra cost of having someone else do your nails, polygel nails are the easiest artificial nails to apply.
However, it may take some time before you're able to do salon-quality polygel nails.
Novice polygel nail artists will want to start by purchasing cheaper polygel kits, which include many of the supplies you need.
Although they probably won't last as long, these kits have everything you need to practice and become a polygel nail master.