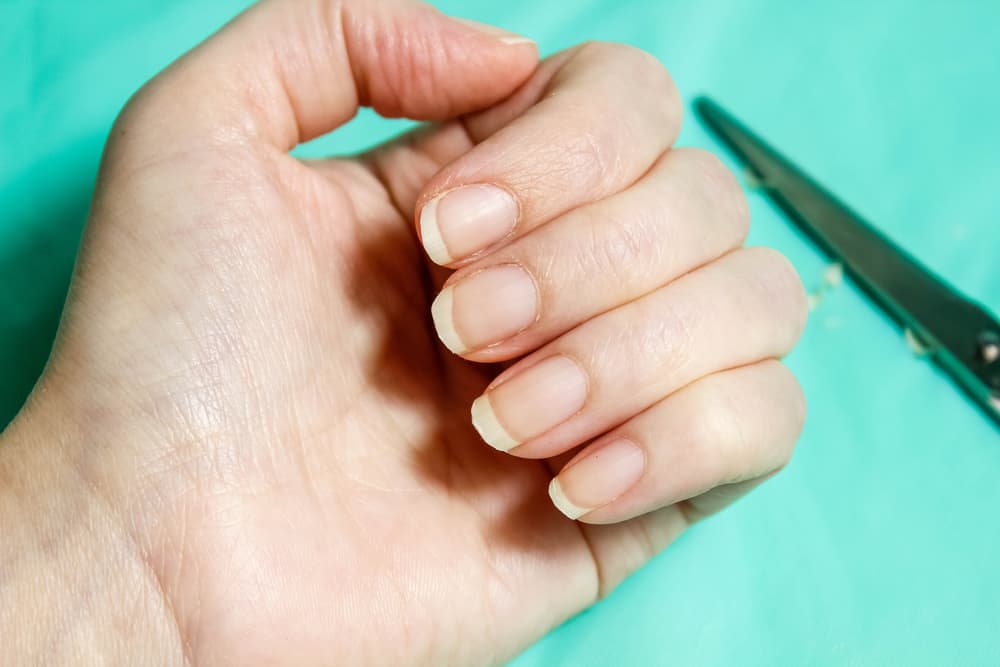 Having crooked nails or fingers that are slightly askew can be frustrating, and you could be at a loss as to how to fix it.
There are ways to do it, though, depending on the cause and how severe it is.
There may be structural solutions or cosmetic solutions, but in this article, you will learn about the ladder and what you can do to help the situation at home or with the help of a professional nail salon.
Good nail techs see this all the time.
No one is perfect and aesthetics is their business, so they can do wonders.
How To Fix Crooked Nails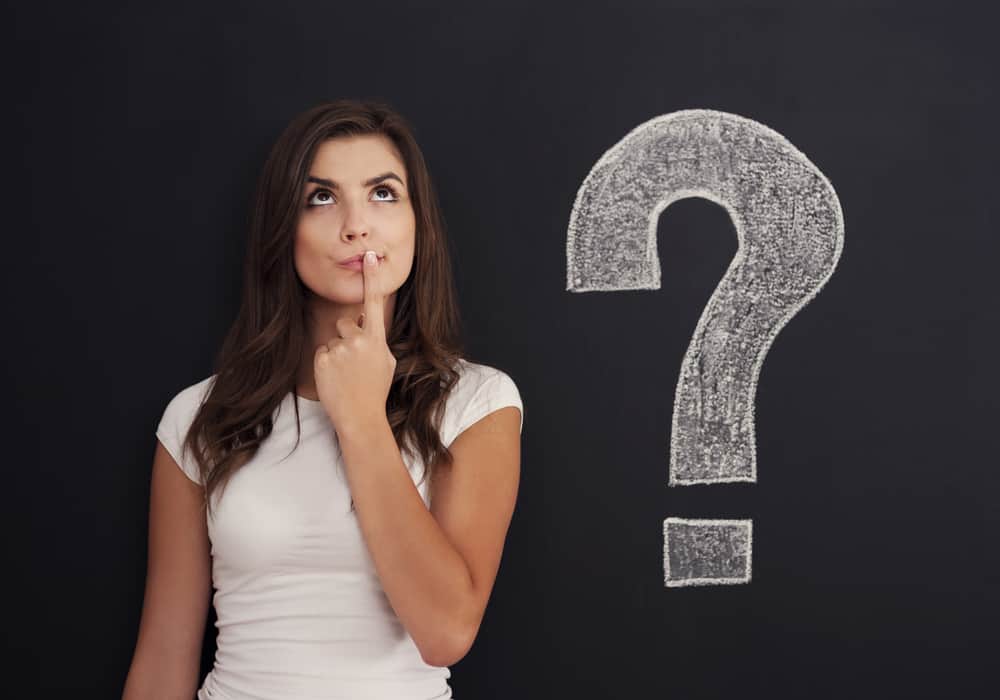 Crooked nails of every type can be fixed using filing and acrylic or gel techniques.
Crooked nails can originate from birth, or they could be the result of an accident or exposure to chemicals, or something else that could cause an issue with the structure of the nail or finger.
Without surgery, a crooked finger can't be remedied unless it happened as an accident that damaged muscles or tendons.
However, the nail can be remedied far easier with a nail treatment.
Can I Use A False Nail To Make My Crooked Nail Look Straight?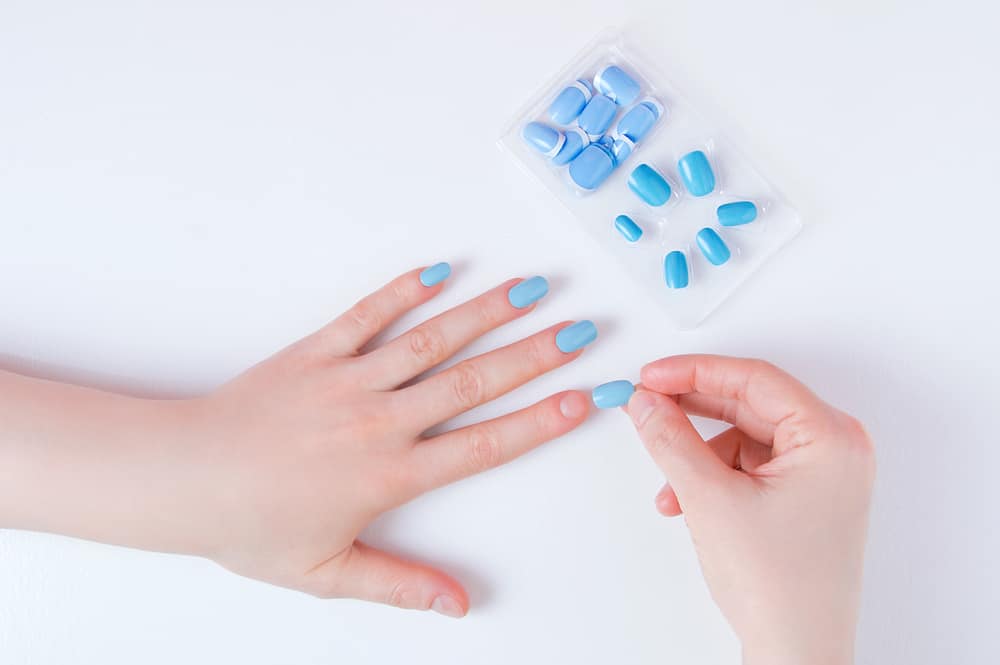 Yes, you can use a false nail to make your crooked nail look straight in certain circumstances.
If your finger is crooked or one is too short, which is quite common, you would use a nail technique to make it less noticeable.
You could put a longer nail on the one that is crooked and make the one next to it shorter.
This will give the illusion of the crooked one being straight.
It's like being a magician.
You should understand that most people with this or any issue with their hands will pay more attention to the issue than others will.
That doesn't mean it shouldn't be addressed with a solution.
The way to address this aesthetically is to create an illusion.
Sometimes, it takes a medical cosmetologist to remedy very serious cases where there is an issue with the whole finger or hand and then the nail.
If the situation is nothing other than a crooked nail that bothers you, then there are ways to remedy this with a few different nail tricks.
Nail Techniques To Make A Crooked Nail Look Straight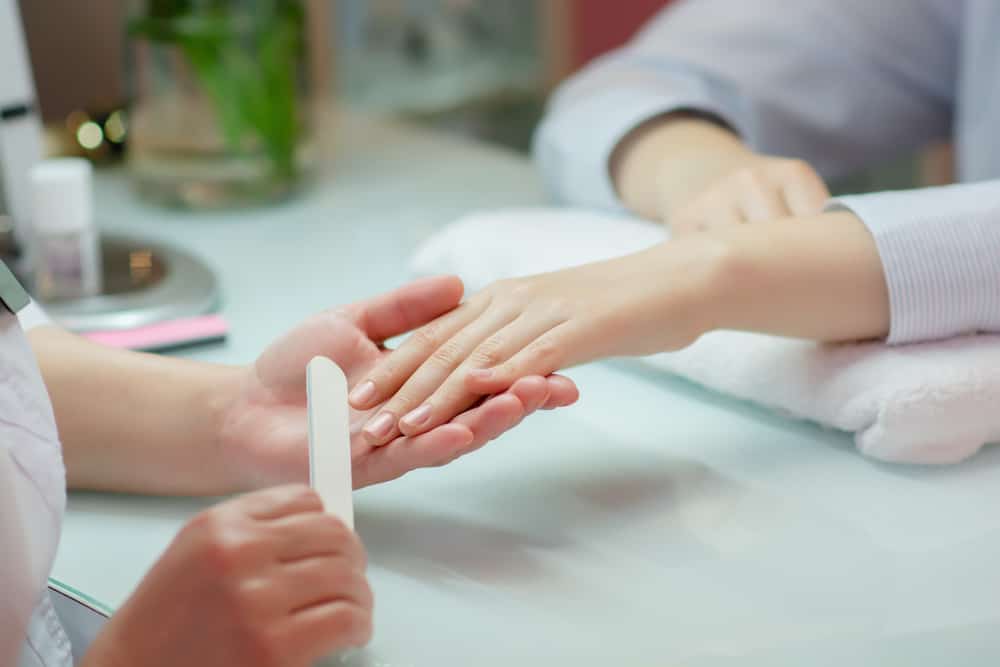 Before we address how to fix a crooked nail, we must understand that there are many ways a nail can be considered crooked.
The term is a bit relative to each person, so here, you'll see the way to two different shapes of the crooked nail.
For example, some nails are crooked in a way that is curved, others just grow sideways, and some are spooned or spatula-shaped because of one of the aforementioned issues.
How Do I Fix A Crooked Nail That Is Curved?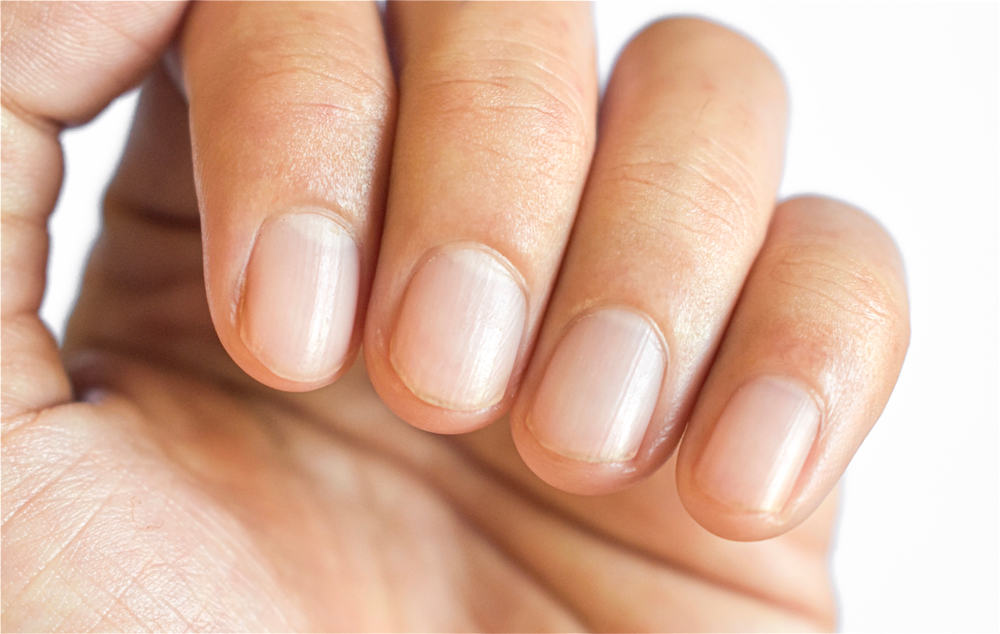 Crooked nails that are curved are one of the most common types of crooked nails.
This can occur because you were born with them growing naturally that way, and it's hereditary.
Sometimes, if you reshape your nails while clipping and filing too frequently, or you neglect to maintain them, your nails can grow this way or any number of other ways.
Fixing the situation and making them look more uniform is simple, but it takes dedication and patience.
To make the nails look uniform, you'll have to not only reshape the crooked nail but the rest of your nails as well.
One thing that's a plus about correcting crooked nails is you will make the whole set a little more natural-looking.
You won't have fake long nails that are all a perfect shape.
This is because you must make little adjustments in the height of the surrounding nails to create the illusion around the worst nail.
How To Correct Curved Nails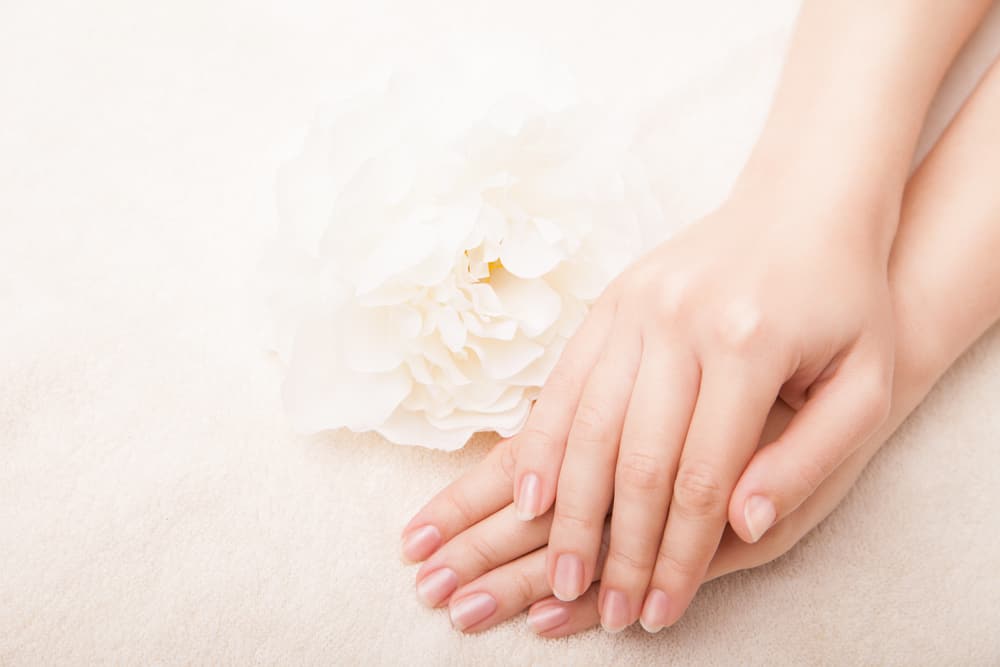 Let's address a crooked nail for those who don't want to use any false nails and acrylic or gel fills.
The process is the same for both until the gel or acrylic bit starts.
Follow the steps below to achieve less curved-looking nails.
Choose a good, durable nail file.
There are emery boards that are made in several grits.
Curved nails may have thicker tips at the nail's curve.
You will want both a fine and hard grit for the task.
Decide what shaped nail you want.
You will be clipping them down as this is a must for curved nails, and you can file them into a couple of different shapes.
Start by giving yourself a manicure.
Soak your hands and cut back the cuticle and push back the lower half.
Dry your hands completely and start by clipping the nails.
If your nails are already quite short and you want to fix them so they grow out straighter, you can file them into a flat rectangle to start.
The shape that you can do most easily is square.
It's the easiest and the best for curved nails as long as you commit to regular clipping and filing.
Square-oval, commonly known as squoval, is also a great shape for curved nails.
It's suggested to steer clear of any other complicated style like Stiletto or Almond shape.
Do not file them like a saw by going back and forth.
File from base to tip and from one side to the next, then switch.
For example, start at the left side of the nail and go to the right.
Do this several times, picking the file up off the nail each time.
Then, switch and go from left to right several times.
If your nails are already long but have grown out curved, then you need to clip the curved edge completely off.
If you aren't comfortable using a nail clipper, you may want to use a nail scissor instead.
See that the curved edge is clipped or trimmed off each nail.
Shape The Nail After Clipping Off The Curved Edge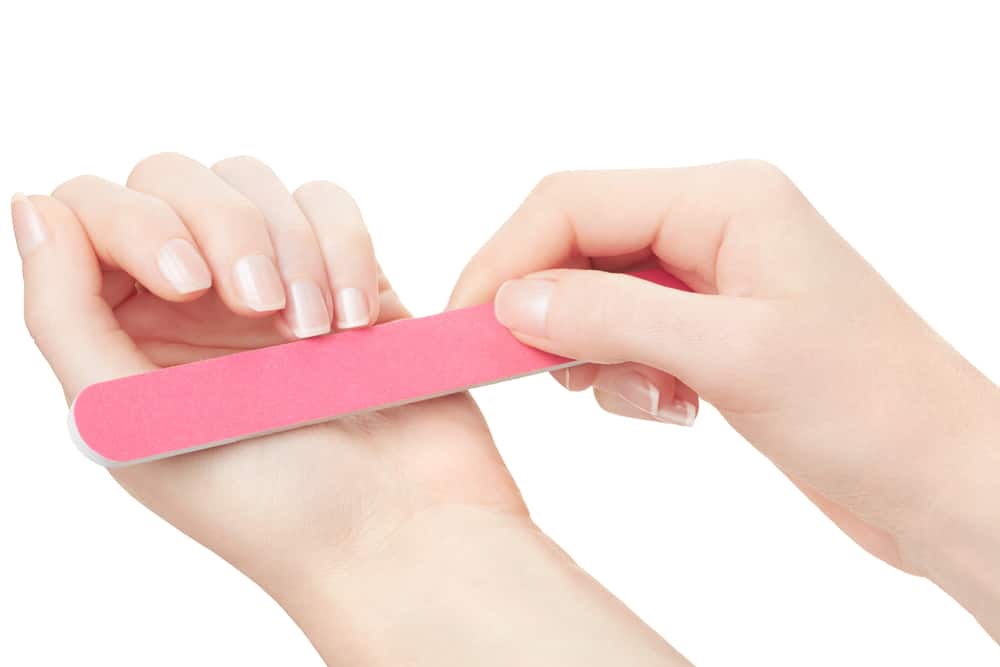 This will result in all your nails being slightly longer or shorter than others.
It all depends on what you are starting with.
Remember, don't clip short nails too short.
That can cause an infection and you won't be able to do much with them.
Once the curved edge is down to where you can get it flat across, follow the same filing steps outlined for natural nails.
Make sure you are filing the sides to the desired shape.
The same suggested shapes also work for this type.
How Do I Maintain My Crooked Nails After Fixing Them?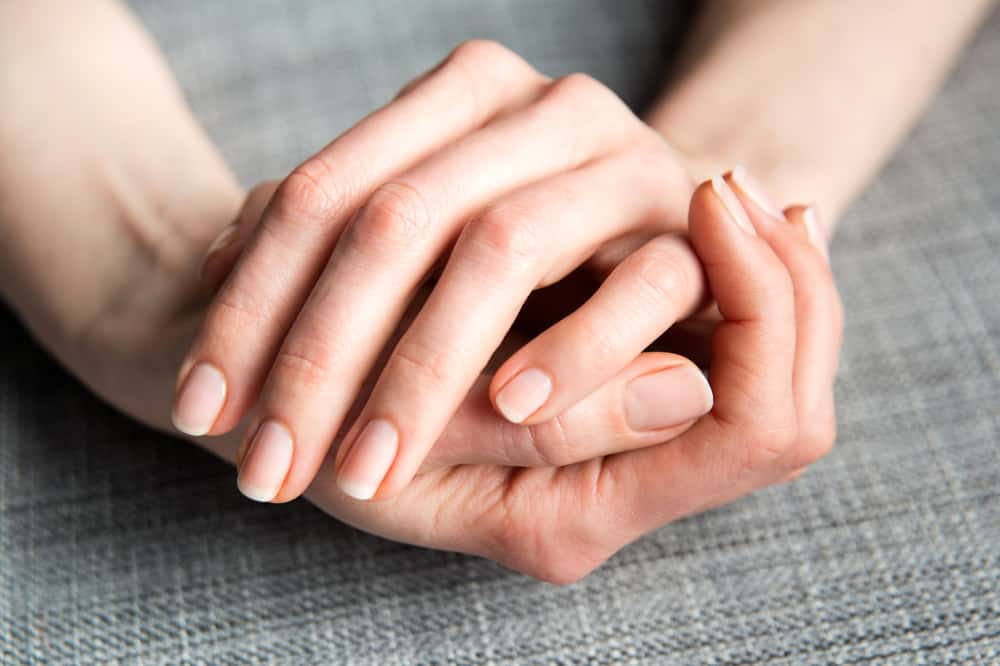 You maintain a natural nail by monitoring the growth to start with.
As soon as you see the curved edge beginning to show, you must clip it off and file it in the recommended way.
You could change the shape, but it's recommended that you train the nail into a shape that you've chosen for a while.
Keep your regular manicures up, and after a month or two, you should have an idea of whether you like the way it's going.
The one issue that comes with having to clip off a large portion of the nails is that they may be a bit too short and unexciting for you.
There is a way to fix that and turn the whole situation into something totally different and interesting, but that entails acrylics or gel.
How Do I Fix A Crooked Nail With False Nails?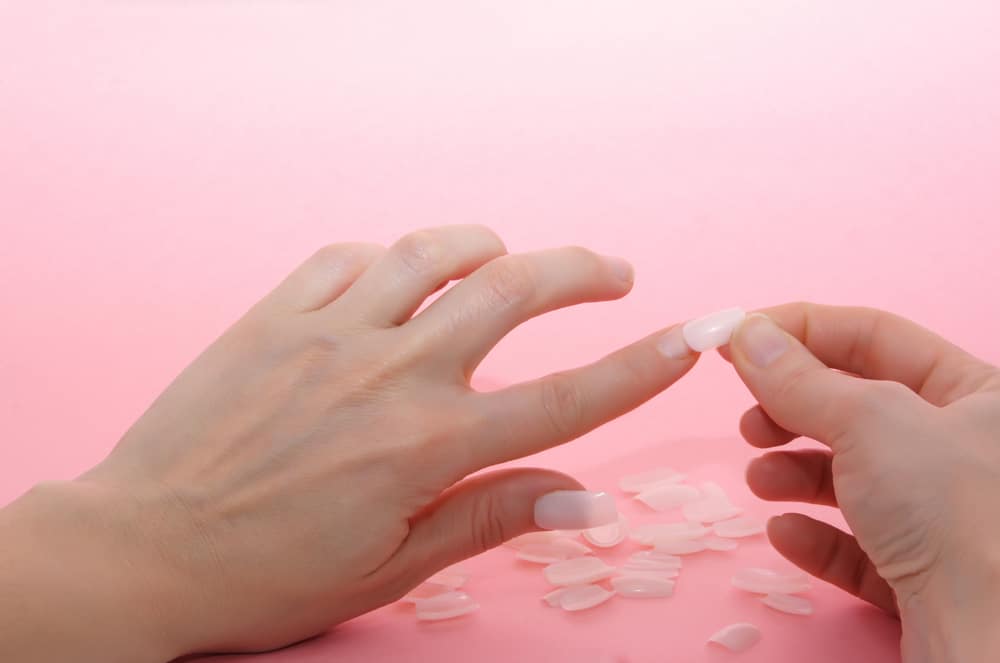 You can fix a crooked nail by using a false nail or gel and decoration with special techniques to shape and mask the crooked issue.
This will work with curved nails or any nail that grows sideways.
The techniques may involve reshaping the surface of the nail and design work or adornments that will camouflage the issue.
It's important to know that doing this at home for the first time is not recommended.
There are several reasons for that.
One, the perspective you need is that of a person sitting in front of you who can use both hands to do the job.
If you aren't proficient with acrylics or gel and don't own the right equipment, you'll risk making mistakes that you'll have to pay a professional nail tech to fix, and then more spent on straightening the crooked nail.
Go to a salon and let them know what you want to do.
They see crooked nails of many shapes and sizes.
What Will A Nail Salon Do To Straighten My Crooked Nails?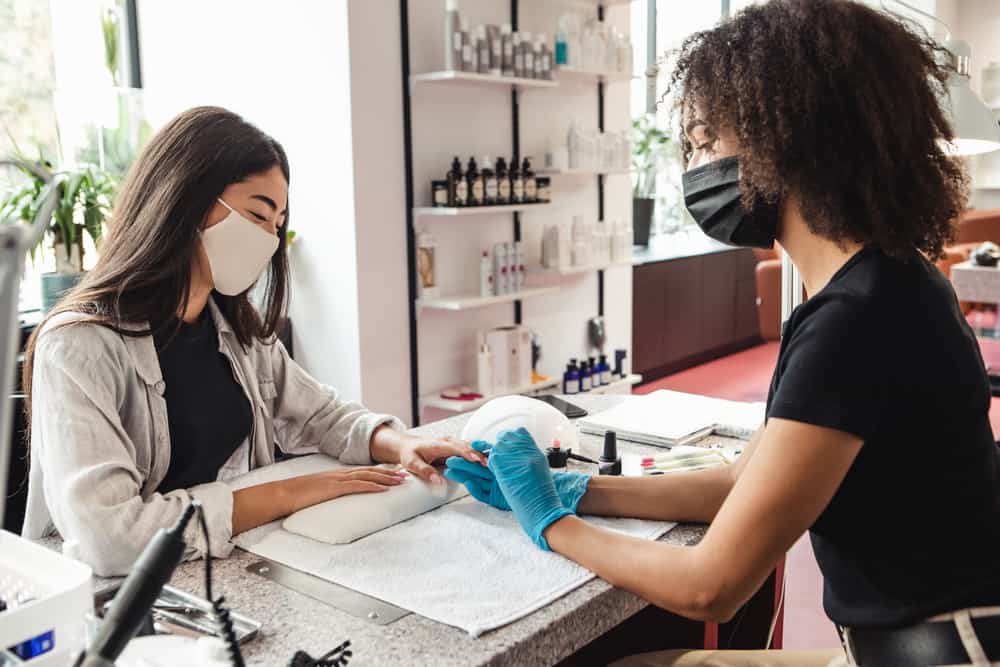 The nail salon will fix your crooked nail with special techniques that involve the reshaping of the surface of the nail and decorating to mask the crooked shape.
You should make an appointment and not do this as a walk-in so that the nail tech can take some extra time with you.
The first thing the nail tech may do is assess your nails and have a brief discussion with you about your type of crooked nail.
They see this and work with it a lot.
They should be able to tell you what they can do and to what extent they can fix the crooked nail.
Once they're clear on what you want and what they can do, they will always begin with a manicure.
Your cuticles will be cut and pushed back, and any nail issues cleared up if you haven't had a manicure in a while.
In the meantime, you can decide, based on what they explain to you, which nail treatment you'd like for them to do.
For this explanation, you'll learn about both acrylic and gel options so you can make an educated choice.
Should I Do Acrylic Or Gel To Fix A Crooked Nail?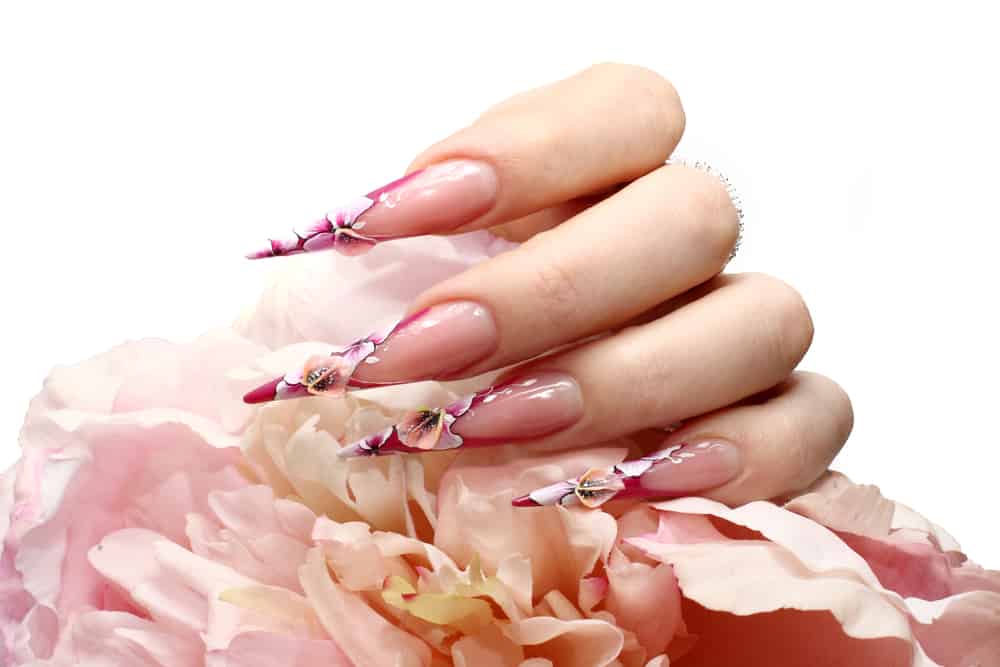 Both the acrylic and gel will give you roughly the same result.
However, it's recommended that gels be used to fix a crooked nail.
An acrylic nail can be built up and decorated to mask the crookedness of the nail.
Gels, on the other hand, can do much more.
Let's address both.
The acrylic tips can be placed at the angle needed to fix the crooked nail.
The original nail won't be involved more than one-quarter inch above the fingertip.
That means it won't affect the false nail until it begins to grow out.
Once it begins to grow out too much, the false nail will have to be cut back and then filled.
Eventually, you'll need to start again with a new set.
To explain it more clearly, as the natural tip of the fingernail grows out, it will begin to push the false nail in the wrong direction.
You can't shorten the real nail, so the false tip will have to be replaced as soon as it begins to tilt sideways.
This can make using acrylics as a remedy for fixing a crooked nail very expensive, so let's address gels.
Gel manicures are more flexible.
The gel nails can be built up and molded to where you want them.
They don't dry fast in the air, so you can work with them much more slowly and carefully than acrylics.
They will remain pliable until cured with a UV or LED lamp.
How To Use Gels To Fix Crooked Nails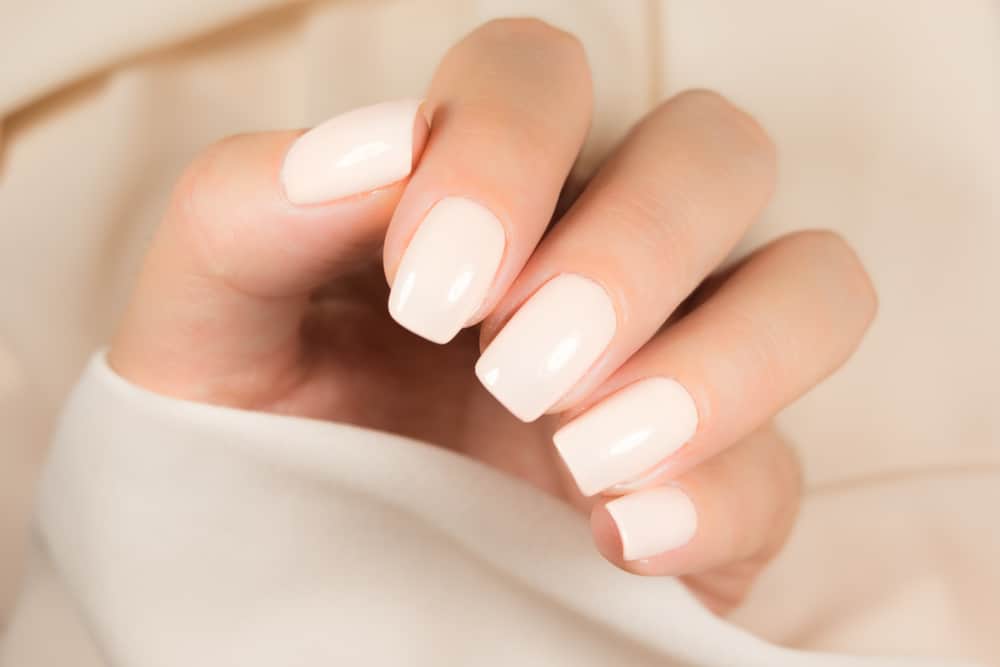 The nail tech will start with the same manicure as always in the traditional way to make sure your nails can hold the gel.
They will clip down the nail as much as needed to make sure they don't grow out and push the gel nail tip in the wrong direction too soon.
Then, they will start with a gel bottom coat as normal, and you'll cure that for a minute or two under the UV light or LED lamp.
Next, the color gel will be applied, and this is where they can get strategic.
The pliable colored gel can be pulled and formed to be thick.
More than one color can be used to create a diagonal or other design to offset the slant of the natural nail as it grows out.
Technically, you could do the same with an acrylic, but there are more advantages to the maintenance of gels for this issue.
When the design is done, it will be cured under the lights again for a minute or two.
Next, the topcoat of gel will be applied and then adorned with rhinestones or flat glitter to further hide the crooked nail.
When the under nail begins to grow out, the gel tips can be cut or filed down easier than the acrylics.
In fact, if there is more than one crooked nail or it's severe, you can remove the gel, cut the tip down and redo the gel quickly.
With the acrylics, removal can further damage the under nail.
This may cause them to be brittle or form ridges over time and they do get thin.
Therefore, gels are the more effective and less invasive choice for fixing a crooked nail.
The gels can be removed with cotton balls soaked in acetone and placed on the top of the nail.
They will wrap your fingers in a special nail foil and the gel will be removed in no time.
The gels can be replaced quickly, and you could change the design at any time due to the layering process.
One style that is effective is to make the tips of the nails rectangular and wide.
This does wonder for a severely crooked nail.
If the tip of the nail is in a fluted or spatula shape and dipped or gelled in a darker color or with a dark color on the bottom and a brighter color on top, you could create a dramatic illusion.
This works well if you want to grow your nails longer and not have to cut down the tip of the nail or replace them too soon.
Bottom Line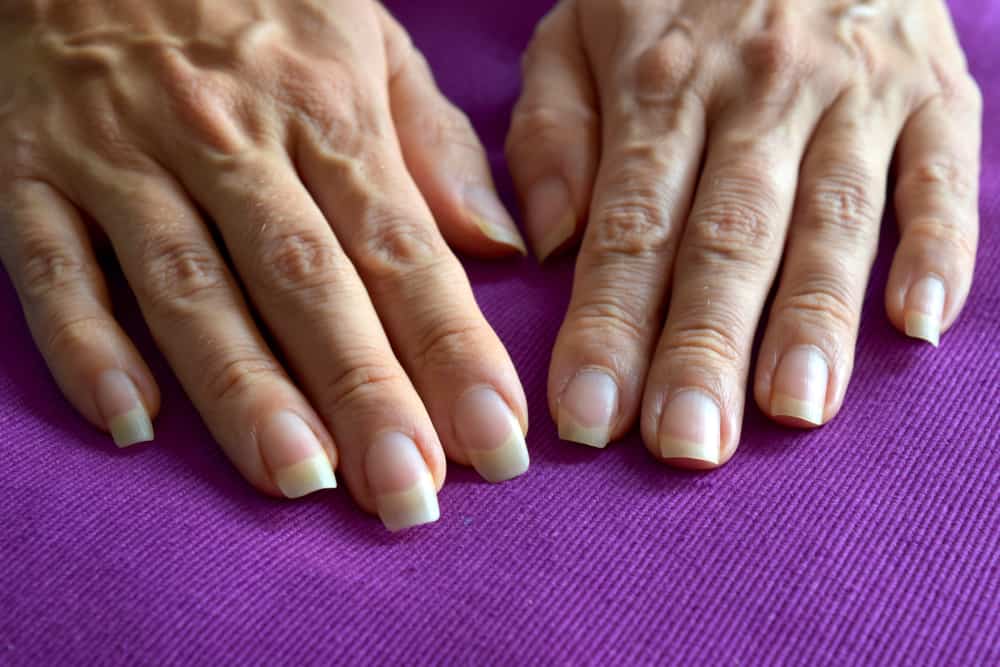 Fixing a crooked nail, if it's a natural nail and not a false nail put on crooked, is a challenge.
With a false nail, all you must do is remove it and shift it.
With a natural nail, it will continue to grow out at a slant, and you will have to create the illusion of it being straight with the use of gel or acrylic.
Gels are the more effective choice because it's like creating a sculpture on the nail that can be molded and adorned.
The maintenance of the gel nail is also much easier.
They are soaked off more easily and are less invasive to the natural nail.
This means you can replace them right away.
That's the biggest selling point for gels in this case because you can clip the natural nail down before it starts to grow out too much and push the new gel nail out.